Let me start by explaining that I have spent a significant part of my career in the application packaging space, and currently work for a company called Revacom who are an application packaging expert.
At Revacom we support the application packaging for multiple large OS rollouts across different enterprise organizations. In most of these projects, the applications are the major blocker to deployment progress.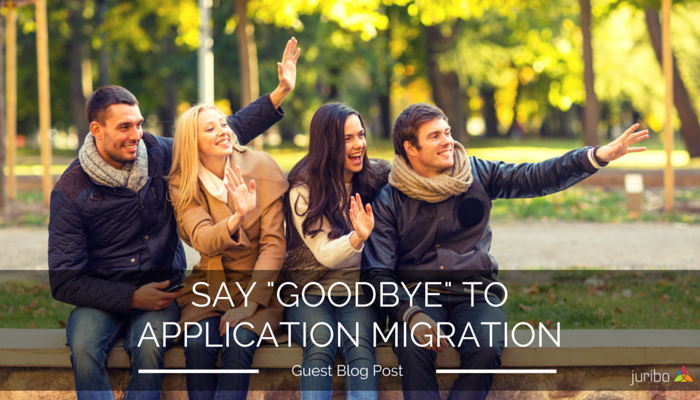 Let me give you one example. We are currently working on a major Windows 7 transformation. Their project is over a year behind schedule. Yes, over a year. It is not uncommon. There have been countless measures implemented to try to bring the project back into line…moving locations, centralizing the team, decentralizing the team, streamlining the process, adding resource, changing resource, up-skilling, down-skilling, you name it they've tried it.
Each change has created a 'bounce effect' – an immediate upsurge in positive activity (rather like a soccer team when they get a new manager) – but very swiftly things return to normal as the old issues rear their ugly heads and output reverts back to its previous lethargy.
The hardware is procured and ready, the deployment plan has been nailed down, communications are flying out the door, everyone who needs training has been trained and every line of support have been tested. But one important element in the program is missing… the applications.
The project criminally under-estimated the amount of work needed to define which applications were being used now, which ones should be used moving forward, which ones were to be packaged, who owned them, which version, which update, who would discover, who would test and who would sign off. You get the picture.
This was compounded by the fact that this particular customer has multiple separate business units and every application had to be signed off by every business unit…if one unit fails the application, back round the loop it goes. Some applications have been round as many as eight times.
The point is that the customer had not maintained their application estate sufficiently from the last major OS rollout to this one. So instead of the clean environment that was initially left following the last migration, application sprawl had taken over, necessitating a complete revisit for this current migration.
When the project eventually closes down, there will no doubt be a lessons learned workshop where a spreadsheet of actions will be created, and advice documented for the upcoming move to Windows 10, or whatever desktop project is next for this organization.
Undoubtedly, the project review document will highlight the work effort associated with application categorization, rationalization and readiness. The applications manager will say something like "we should keep our applications up-to-date between now and the next migration so when we have to migrate, our applications are already ready." Seems logical.
Except the average cost of packaging an application using traditional methods can be in the region of £1,500 to £2,000 depending on complexity. Sometimes more. And an average estate of 600 applications will probably require 250 to 300 application updates a year. Let me do the math – you need to find a budget approaching £600,000.
That is a lot of money, for what seems on the face of it, not a lot of benefit. Chances are that your existing applications will continue to work whether you spend the money or not. So why worry? Yes, you may not be able to take advantage of new features or security enhancements, but no doubt you can sort that issue out with your 2016/17 Windows 10 project.
That is until you come to do the work for Windows 10. You discover that by not keeping your application estate up to date, you've completely lost control of it. You have to totally reinvent the wheel. At huge cost to the project.
So you're on the horns of a dilemma…it's not possible to justify the £600,000 annual spend, yet you know that by not updating your applications all you're doing is storing a heap of trouble for further down the line.
But how can you justify the annual budget increase? It all hinges on whether you can do things more efficiently during the 'between migrations' period. Our advice is to shift the organization to a better, more efficient, continuous delivery model.
By combining remote application package delivery centers with proprietary automation, you can remove the cost barrier, allowing companies to keep large numbers of applications up to date for a fraction of the cost of the traditional model! Add to the mix continual assessment of current versions vs available versions, and pro-active owner notification, you can ensure that your next migration is ready to go before you even start!
And by removing the management barriers, the concept of 'Evergreen IT', or 'Continuous Deployment', suddenly becomes a real possibility. Continuous Deployment is the process of making sure that the most recent version of any software is always available to be deployed to whatever platform the software is required for. The benefits are huge:
Removes the huge cost spikes associated with application migration programs
Enhances IT security by making sure that the software being deployed is patched with the most recent security updates
Improves software compliance by making sure that only the latest version of software is available for deployment
Prepares for the introduction of a corporate Apps Store by putting in place the processes needed to make sure that the latest software versions are always available.
So to summarize, don't repeat the mistakes of our customer above, and many others before. Keep your applications updated between migration programs. And say goodbye to application migration. It really can be as simple as that.
About Simon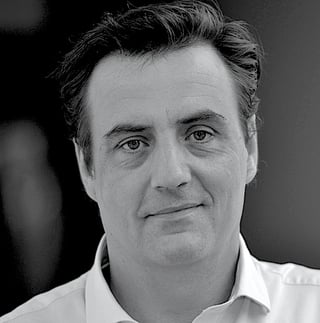 Simon May has spent almost 10 years in the application packaging industry. He's now the UK Country Manager for Revacom, an application packaging specialist. Having seen the challenges of application packaging from both the customer and supplier side, Simon believes that Revacom have come up with the first workable solution to large scale application packaging projects from a company with true experience and scale.
If you would like to speak to us about Apptimized, a delivery model that significantly reduces the cost of application packaging and delivers continuous deployment, then visit our web site at http://www.revacom.com, or email me directly at simon.may@revacom.com.