Juriba has a lot to be proud of. HPE, one of the world's largest service providers and a Preferred Provider of Microsoft cloud productivity and mobility solutions, recently added a tool to its Windows 10 enterprise service offerings. That tool was none other than Juriba's IT migration command and control center solution, Dashworks. That brings the number of Top Ten service integrators who trust Juriba up to five, including Microsoft's own Consulting Services!
Since this announcement will impact many of you, we wanted to talk about what HPE's Enterprise Services for Windows 10 are and how Dashworks fits into that picture.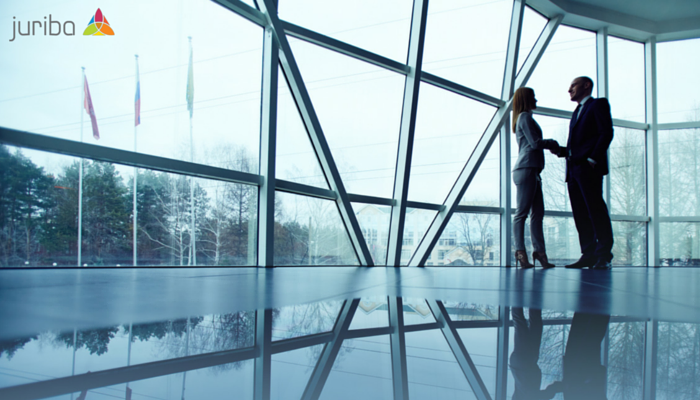 HPE Enterprise Services for Windows 10
With the Windows 10 upgrade cycle beginning this past July, many enterprises who skipped Windows 8 and are still running Windows 7 now feel more pressure to migrate to Windows 10. However, the complexity of such a project deters many enterprise IT departments. They urgently need complete all aspects of their migration solution from the initial planning and assessment through to end user deployment. This is where HPE steps in to help.
HPE's new Windows 10 Enterprise Services are designed to make large companies' transitions to Windows 10 as smooth and cost effective as possible. Their services include the following:
HPE Test Drive Services for Windows 10. These allow enterprises to test Windows 10 with a small group of early adopters to evaluate user experiences, application compatibility, and new features before undertaking a major migration project.
HPE Transformation Services for Windows 10. This is a

suite of services for enterprises to assess, design, implement, deploy and support Windows 10 as part of a digital workplace transformation. This set of services helps large organizations by building and integrating supporting infrastructure; transforming client and web applications for the new environment; developing operating system images, and even managing the rollout.

HPE Roadmap Service for Windows 10. This is an advisory service helping enterprises deliver Windows 10 implementation roadmaps

through workshops

. This service focuses on productivity, security and manageability improvements, but also highlights how Windows 10 can extend into a broader workplace transformation opportunity.
HPE WebApp Accelerator Service for Internet Explorer 11. This is an implementation and migration service ensuring that critical web applications built for legacy versions of Internet Explorer will continue to work effectively in updated browsers and operating systems.
"Each new operating system and browser migration can result in a complex chain of application readiness, hardware platform selection, training and logistics challenges for our enterprise customers," said Simon Hughes, vice president, Network and Mobility Consulting, Hewlett Packard Enterprise. "The combination of Juriba's IT migration command and control software and the HPE Transformation Services for Windows 10 gives customers a cost-effective, comprehensive solution designed specifically to address their rollout management needs."
Dashworks Addresses Enterprise Migration C
hallenges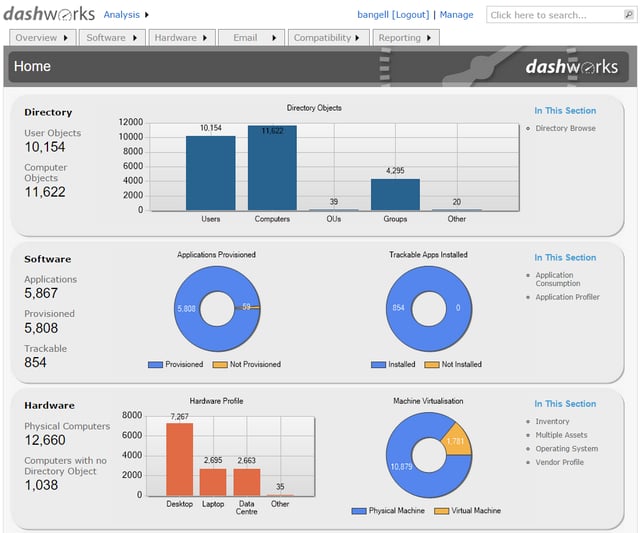 HPE is using Juriba software in its Enterprise Transformation Service for Windows 10 to provide planning, assessment, strategy, tracking, scheduling, deployment and reporting for its Windows 10 migration services delivery.
Juriba's Dashworks addresses the challenges outlined above by enabling centralized command and control of enterprise Windows 10 transformation projects. It creates a warehouse of IT data using various feed mechanisms and enables the project to plan, track readiness, schedule and deploy the new technology from a single source.
The approach is easy to manage and provides an exceptional end user experience through automated emails and a self-service migration portal. The software can also be utilized for other IT migration projects.
Juriba can retrospect on more than 5 million successful asset migrations averaging a 60% saving in project management time as well as 15% improved return on investment. All due to Dashworks.
Want to see Dashworks in action? Schedule a personalized demo today and let one of our enterprise migration specialists guide you through the tool!