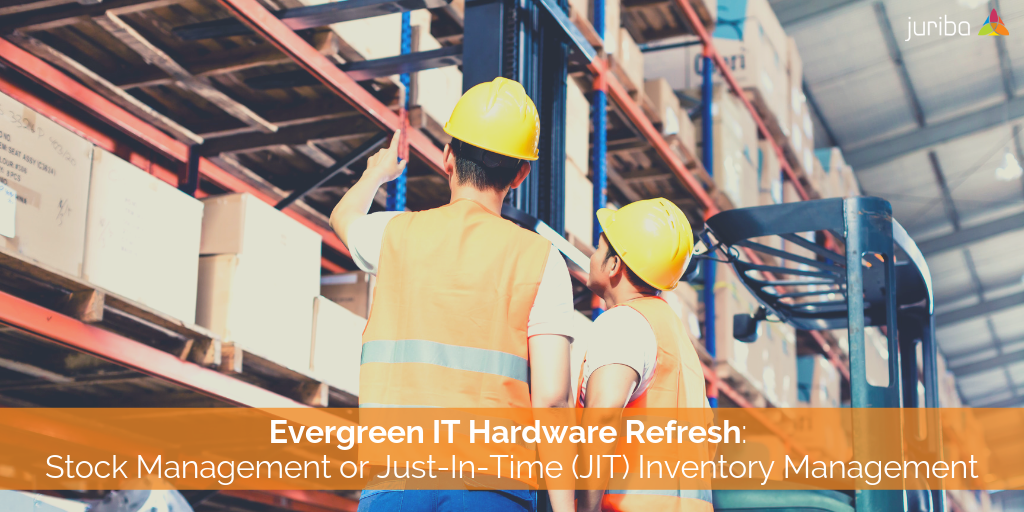 At Juriba, we get involved in a lot of hardware refresh projects as well as large scale IT transformations. A major part of refresh project planning is how to handle stock management and whether to buy in bulk, or to pursue a just-in-time (JIT) ordering process.
While this question is as old as inventory management itself, Evergreen IT and faster software upgrade cycles have revolutionized how we manage IT, including hardware. Therefore, the historic methods of warehousing and buying in bulk are again under scrutiny, and many organizations are currently revisiting this discussion. Often, it is a difficult decision to make — especially for very large enterprises operating in different countries, as they have to weigh the risk factors of Just-in-Time against the instant depreciation of their investment and the increased cost and inefficiencies of managing overstock due to misallocation and over-ordering.
So, today I want to share some of my past experiences and thoughts on the benefits and pitfalls of each approach.