Juriba's top 7 challenges that you are likely to face in achieving enterprise Windows 7 readiness
It is widely recognised that 2012 is destined to be a major year for desktop migration, but what does this mean for your organisation? Let's tackle each desktop transformation challenge one by one as enterprises worldwide strive to achieve readiness for Windows 7.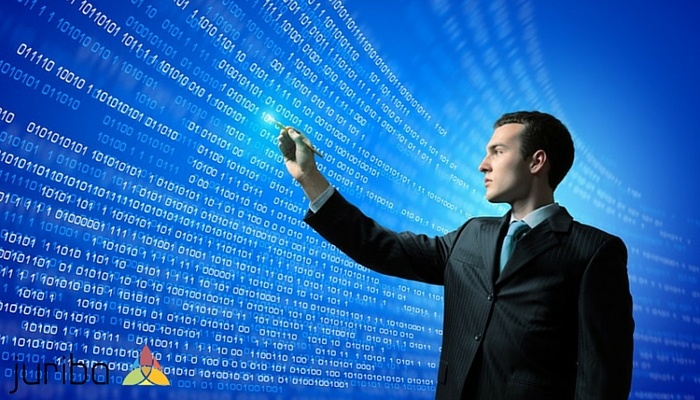 Budget
Let's face it – the global economy is not in a good state. There are companies shredding staff, banks are not lending, and the EuroZone, if it pops, will have catastrophic consequences. Against this backdrop, you are asking for a budget running into £/$ millions for most organisations to transform the desktop. If you take the analyst recommendations of $1,000-$1,900 per device at face value, that's a significant amount. You will be asked to justify this expense, so the business case for your enterprise Windows 7 migration needs to be both compelling and achievable. Start thinking about ways to save cost!
Senior Management Expectation
If you are fortunate enough to have a realistic budget allocated to your desktop migration programme, your second challenge will be that your senior management already has unrealistic expectations about how quickly and easily this rollout can be achieved. Worse, they may even tell you where to focus your efforts. You need to be able to explain why this is the most complex desktop migration project your business has ever faced and the most efficient way of achieving it. Try to set forward a realistic plan so that changes from above can be simply articulated into extra time and expense.
Inventory
How well do you know your desktop estate? 50%, 70%? A good inventory is arguably the backbone of every successful desktop migration. If you have inventory management and software distribution tools in place then use them – they contain a wealth of useful data! Decide whether application usage is important for your rationalisation efforts. If it is, then you need to get cracking with agent rollouts from companies like Lakeside, Liquidware or Centrix. Understanding the mass of data these tools collect is a big effort, so if you're relying on this for inventory, make sure you build the collation work into your plan.
Technology
The technology choices for this migration are many and varied and some are still maturing. 32 or 64-bit? Fat client, thin client, virtualised or a hybrid mix. Application virtualisation? Further, in amongst all of this complexity are different vendors offering different platforms and virtualisation options such as Microsoft, Citrix and VMWare. Next is your tools decision – are you moving to new infrastructure such as SCCM 2012? Finally, what tools to use to get there – discovery, inventory, application compatibility, readiness and deployment. Many of you will have started to build this picture for your unique organisation. If you haven't, then we'd advise you accelerate these efforts as these are big strategic set of decisions that you don't want to get wrong.
Resource
It's probably approaching 10 years since you completed your last major desktop migration. The skills and knowledge are likely distributed across your organisation and some will have moved to others. You can take a DIY (do it yourself) approach with your internal resources but you might not have the skills to achieve successful rollout. You can approach a partner to help or hire direct. Either way, you're likely to be pulling from the same pool of people and skillsets. Our advice - identify the skills you need and hire in line with your project timeline. Try not to make the mistake of hiring skills you need later on in the project before the dependencies are complete.
Applications
Undoubtedly the biggest bottleneck in any migration is application compatibility and readiness. Every one of your applications needs a decision tree; rationalise/retain, upgrade, redevelop, package or virtualise. This effort can be hugely draining on your resources. You will need a concrete plan about how you will manage your application estate and how you will govern the prioritisation of application readiness. Most consider currency, licensing and usage as well to get the best project ROI.
Business Engagement
One simple question – does your business care about this upgrade? If the answer is no, you are almost inevitably destined to fail. You need the business on side, and they hold the keys to desktop migration success. Your challenge is how to get them to buy in to this disruptive programme of work. Think about how you can sell the new platform – what benefits will they receive after upgrade? They need the right type of engagement for your organisation – don't be afraid to ask what involvement they would like to have and find a solution that gets them involved without having them stalling the project.
Do you believe there are other, bigger desktop transformation challenges in the year ahead for organisations? Please go ahead and share your thoughts and experiences below.