In early June of last year, on their public career page, Microsoft posted a job opening for a program manager for their Microsoft Cloud PC team. In the post, Microsoft gave few details and simply described Cloud PC as a "modern, elastic, cloud-based Windows experience [that] will allow organizations to stay current in a more simplistic and scalable manner".
Today, I want to explain how the Cloud PC anticipation fits into Microsoft's already-existing virtualization strategy, highlight exactly what we know so far about Cloud PC, and — given the limited amount of information — take a stab at the impact that I think Cloud PC will have on your constant upgrade problem (or, as we call it, your need for Evergreen IT).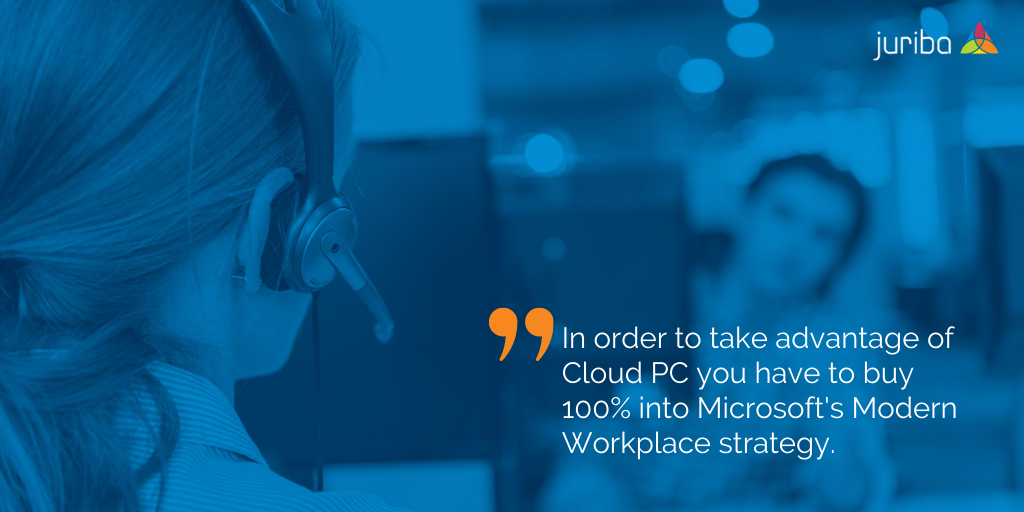 Microsoft's Previous Virtualization Moves & Cloud PC
To anyone somewhat following the software giant's overarching Modern IT Vision in general and its virtualization strategy in particular, it wouldn't come as a surprise that the company was gearing up to build a new service on top of Windows Virtual Desktop. As you might remember, there have been rumors since 2014 that Microsoft might launch a subscription service called Windows 365.
Since 2017, Microsoft has used the term "Microsoft 365 powered device" to refer to a device running Windows 10, with Office 365 ProPlus deployed, and managed by Enterprise Mobility + Security (EMS). In addition, for a while now, Microsoft offers specific versions of Windows as part of subscription plans such as Microsoft 365, E3, and E5.
In the past, we also extensively covered Microsoft's Desktop-as-a-Service and Microsoft Managed Desktop, paid subscription services that allow enterprises to let Microsoft handle the setup, upgrade, and general management of their employees' devices running Windows 10 Enterprise E3 and Office 365 ProPlus, as well as Microsoft Autopilot, a set of cloud-based services aimed at simplifying the deployment and management of new Windows 10 PCs.
Furthermore, Microsoft has heavily invested in cloud-based services to configure devices, monitor and remediate security issues, deploy applications, help manage updates, and so on. Examples of these service capabilities are Microsoft InTune, Desktop Analytics or the recently announced Windows Update for Business deployment service.
Based on currently available information, Cloud PC might be the missing puzzle piece that Microsoft has needed to promise a sleek and modern Windows 10 user experience while reducing the burden on IT because it enables the organization to "stay current in a more simplistic and scalable manner", which is how Microsoft described Cloud PC in the original job post.
What Do We Know About Microsoft Cloud PC?
In layman's terms, Cloud PC can be described as a business user-facing service that allows enterprise employees to access their desktop (including Windows, Office, and potentially other software delivered virtually by Microsoft) from wherever they are — whether that is in the office, on the road, or at home — and from any device, even iPhones and Androids.
Cloud PC is based on Azure (Microsoft's cloud infrastructure management service) and sits on top of Microsoft's newly released desktop and application virtualization service, Windows Virtual Desktop. While it aims to redefine the "Modern Workplace" concept, it will not replace on-premise-installed Windows 10 or Office products. It will simply transform your PC into a sort of thin client that is powered by Microsoft 365 and managed by Microsoft.
We do know that Microsoft is actively deploying and testing Cloud PC with selective clients. As of late November 2020, Microsoft publicly refers to Cloud PC in its documentation in its Beta Reference section detailing out — although the company also sometimes uses the term "cloud PC". It also states several times in various spots that "The cloud PC API is in preview and is currently available only to a select group of customers."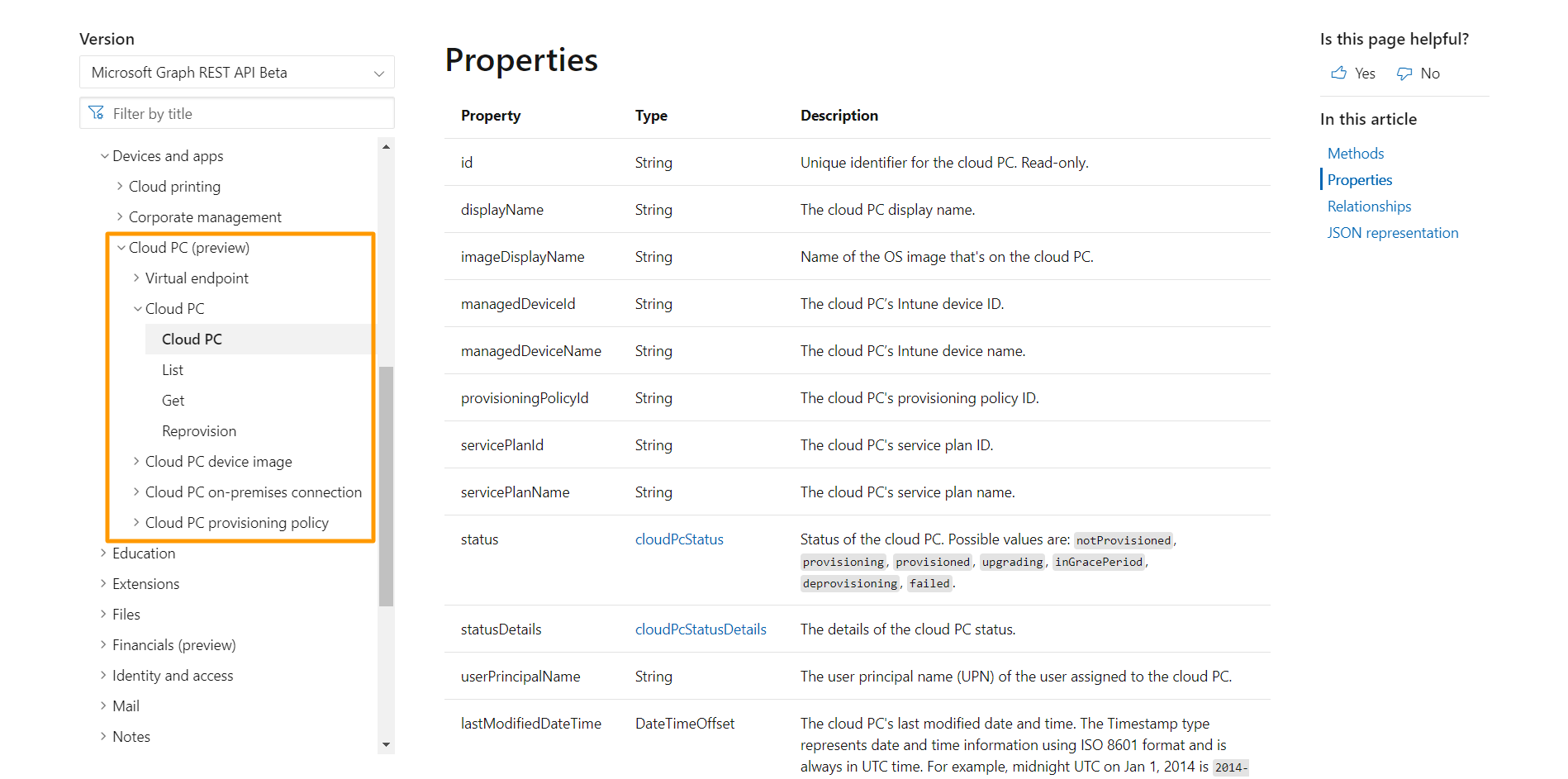 Since Microsoft Cloud PC heavily relies on Azure consumption, it can be expected that Microsoft will offer this service with a tiered, pay-as-you-go, per-person subscription fee. In fact, ZDNet's Liam Tung referenced a leak in early November last year that indicated three pricing tiers:
A medium subscription plan that is designed to be "general-purpose optimized for cost and flexibility" and includes two virtual CPUs, 4GB of RAM, and 96GB of SSD storage,
A heavy subscription plan that aims at those users with "advanced compute needs optimized for performance and speed" and offers two virtual CPUs, 8GB of RAM, and 96GB of SSD storage, and
An advanced subscription plan for those power users who are looking for "accelerated graphics optimized for scalability and data processing". This plan includes 8GB of RAM, three virtual CPUs, and 40GB of SSD storage.
Another indication that the launch is imminent is that the domain https://cloudpc.microsoft.com/ asks for a login and then returns an error message: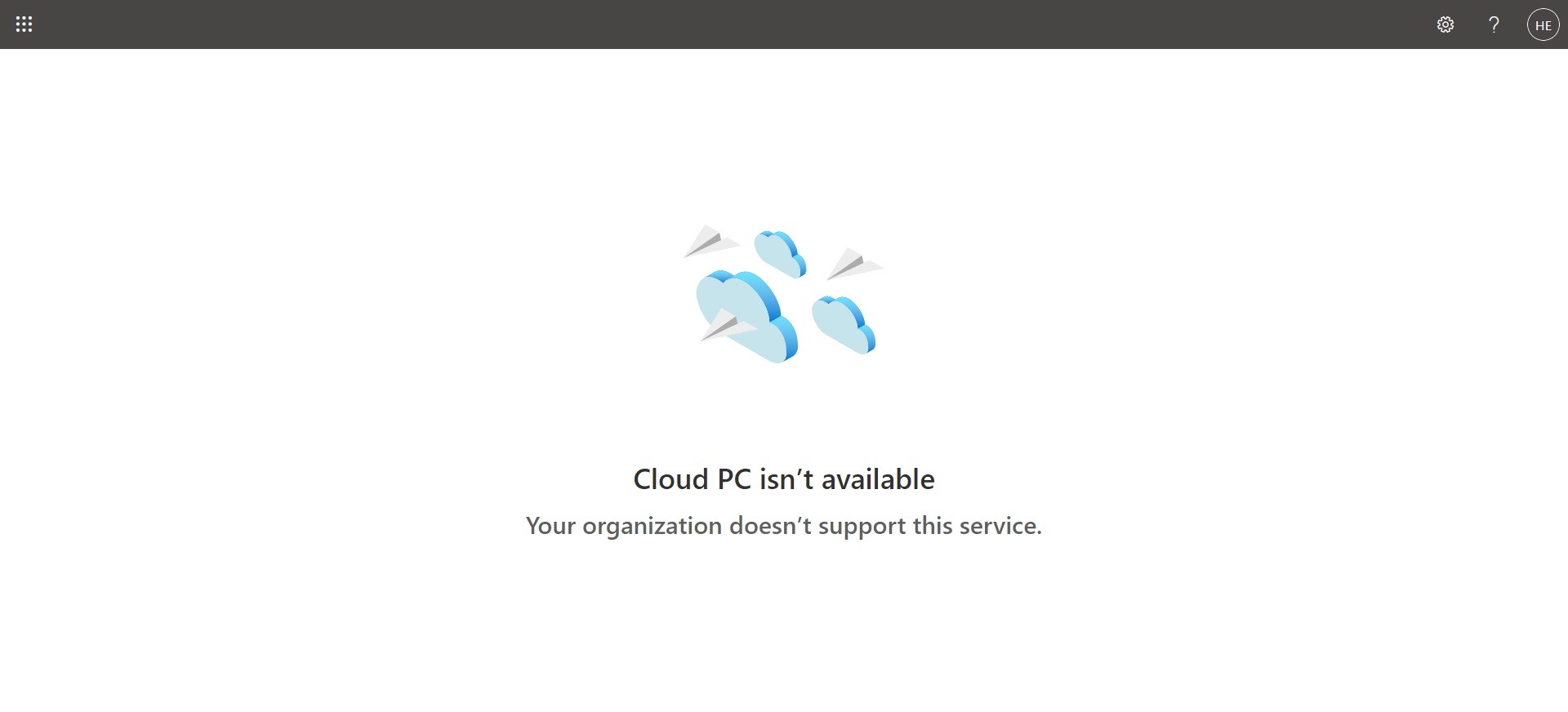 Will It Solve Your Constant Upgrade Problem? Probably Not.
Since the release of Windows 10, Microsoft has promoted the narrative that managing Windows 10 upgrades requires no or hardly any additional FTE resources or budget. They also have always stressed the point that Windows 10 is extremely compatible (up to 99%). However, in reality, for many enterprises, application compatibility and testing issues are real obstacles to delivering upgrades in the support windows given.
Now, would Cloud PC be an answer to the struggle of maintaining the latest or at least a supported version of Windows 10? Well, in order to use Cloud PC, enterprises will need to not only pay an extra fee on top of Windows, Office, Azure, and Azure AD subscriptions, but they also will need to move to Windows Virtual Desktop. This in turn requires the organizations to convert their applications to MSIX, Microsoft's new application packaging format that allows containerization, and utilize app attach, which makes MSIX packages available on virtual desktops, such as Windows Virtual Desktops.
In other words, in order to take advantage of Cloud PC, you have to buy 100% into Microsoft's Modern Workplace strategy. As a principle, you can easily understand how this solution might be the answer for all of your desktop management problems. Until that is, you realize that in reality, only a small subset of users might be suitable for the platform as it stands today due to their application demands, and the likely availability of applications that can run natively on the platform.
As always with new Microsoft technology, the initial release will likely be quite basic and support just a small number of use cases. What will be really interesting is how WVD, Cloud PC, app attach, MSIX, and Azure AD come together to provide a fully-fledged desktop management solution. For this we will have to wait and see.