A few years ago I moved house. Previous moves had been a terrible experience. Chasing solicitors for updates, wondering how ready all parties in the chain were to move, asking when our date was going to be. This time we used an internet service. It's the same engine of solicitors at the back end but you have front end visibility on the readiness work progressing. It was an eye opener. I was being pro-actively mailed on readiness steps completing, I could see what was happening next, and I was able to influence the process by having transparent updates. Overall, it was a much more pleasant experience.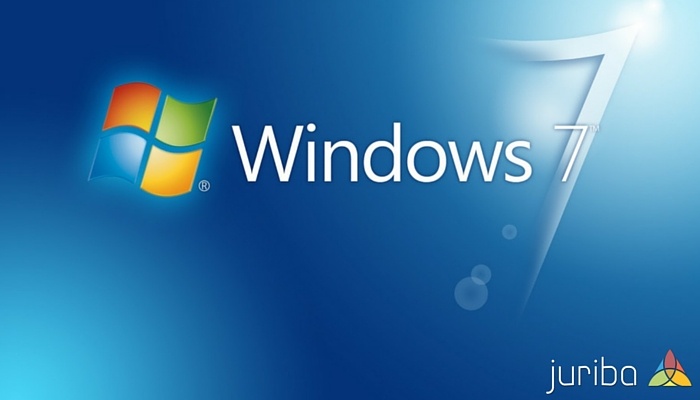 Traditionally, we have always seen big scale desktop transformation as a project to be delivered by central IT. This means we 'push' the new desktop environment to the end user when we want to. They have very little control on their own desktop migration. If we're honest, they have very little information about what is happening. But is this the right approach? Things have happened recently to make me question whether there is a more efficient way.
We've seen 55,000 users transformed by Fujitsu (using the Dashworks Windows 7 readiness tool) at RBS through self-service desktop migration. We see the majority of end users validating their application requirements at another big global company. The user is playing a significant part in these rollouts and the companies are benefiting as a result.
So what has changed?
In the past, I suspect we've all been guilty of underestimating the end user. Yes, we've all rolled our eyes at the person mistaking their CD tray for a drinks holder, but they are the exception, not the rule. We took the lowest common denominator and applied that across the board when considering desktop rollout.
Maybe the time has come to start challenging this perception? We are starting to see a much greater level of technical maturity across our workforce. We are providing them with more and more software, the complexity of which can sometimes be mind boggling. We have been watching the proliferation of multiple device types to enable users to access the work environment at anytime, anywhere. Gen X and Gen Y are the new generations who have grown up with a PC or laptop from an early age.
At Juriba, we have always been great believers that organisations like yours can create a 'pull' demand from your end users for your Windows 7 enterprise migration project. Your user base wants desktop transformation. They are becoming limited by the old technology. It's slow to boot up, runs like a dog, doesn't support the latest applications and feels a million miles away from the flexibility and performance they get at home. Ask the majority of your end users 'do you want to get the latest and fastest desktop?' and I suspect the response would be generally positive. But they can't have it because IT wants to tell them how, when and where.
Maybe IT doesn't need to any more.
Have a look at your technical deployment methodology. It should be completely automated. You may even be looking to sweat your existing assets by turning them into thin terminals, again in an automated fashion, especially if you are virtualising your desktop. It's a world away from the logistics efforts of the past when armies of individuals were employed to swap, build and test user migration.
These new methods are a great enabler to self-service desktop migration. You are removing the barriers to desktop transformation. Now imagine taking it a step further. What if you could provide the same service as I received when moving house when migrating your users to Windows 7. Think about the possibilities. You could validate your applications list, set your schedule and confirm your logistics information. Maybe you could even kick off your own migration. Imagine actively watching your readiness items progress – it would drive your interest, especially if you could actively progress tasks yourself.
I can feel the program and project managers squirming in their seats. But how could we control this chaos they ask?
Well, here is the critical bit. Self-service ain't gonna work without proper project governance. You need to be able to select who can self-serve and what elements of self-service you can trust them with. This is why you need a central desktop migration project data warehouse so you can track and update these end user readiness tasks.
We've watched some incredibly successful projects in the past two years. They used self-service to generate demand and encourage participation. My house move was the smoothest I'd ever had. Wouldn't you wish that same experience for your end users as you transform them to the next desktop platform?