Moving away from spreadsheets and disparate processes for your device refreshes can be a daunting task. The Hardware Lifecycle Template has been built to help you quickly and seamlessly move into an automated process, cutting down on time to deliver and improving your return on investment.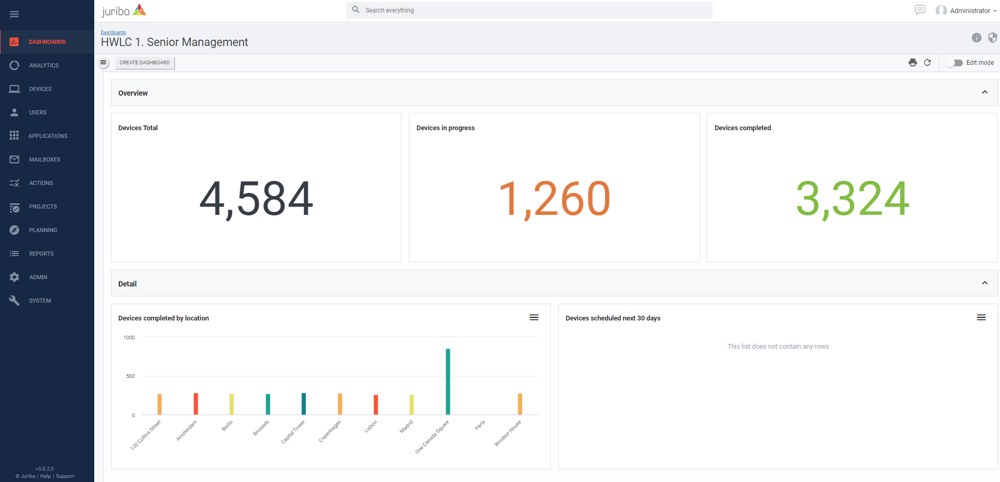 What are Juriba templates?
When working with customers, one common piece of feedback we receive is that it can be time-consuming and difficult for them to design a process from scratch. There is a lot of engagement involved from multiple teams, and it can take weeks or months to deliver. To remedy this, Juriba has built a suite of templates. The templates are predefined processes, using industry best practices, which take a few hours to deliver, rather than weeks or months.
With supporting documentation on how to install and how to use the template, you can either install it yourself, or Juriba can do this for you. Want a few tweaks along the way? This is quick and easy to do. There are some prerequisites required for each of the templates, but don't worry, we will let you know what these are before you start using it so that you can be confident that the template will work for you.
Hardware Lifecycle Template overview
Devices are automatically onboarded into the Hardware Lifecycle using the device's warranty or replacement date, from your existing hardware inventory. Once the device is in the process, the Hardware Lifecycle determines the path it should take from what kind of device it is and then allows your end users to select a date via the Juriba Self-Service. Once a device has been replaced, the process is set to completed so that you can keep track of your progress.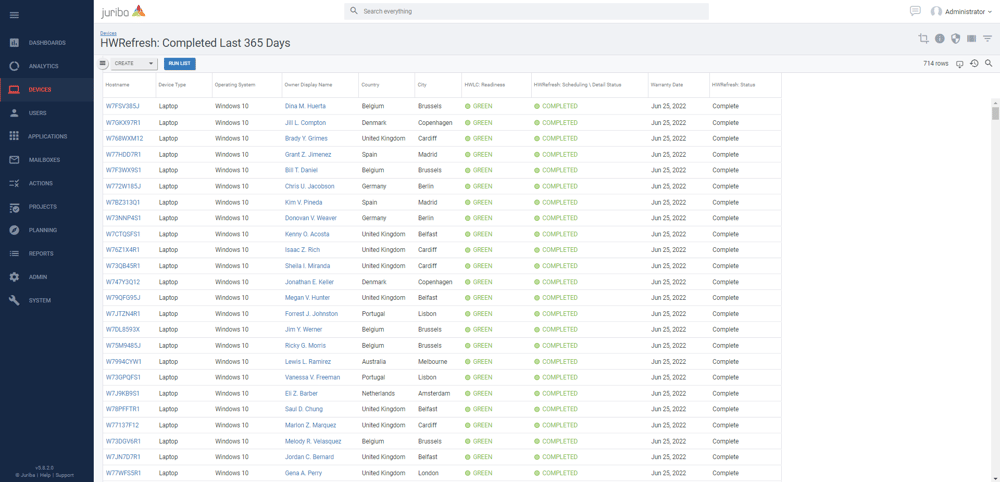 Alongside the process, there are a series of role-based dashboards which allow you to track ‌progress from an executive level, down to the engineers completing the replacements. Each dashboard has all the information you will need to make informed decisions and make sure you are on track to deliver on your expectations.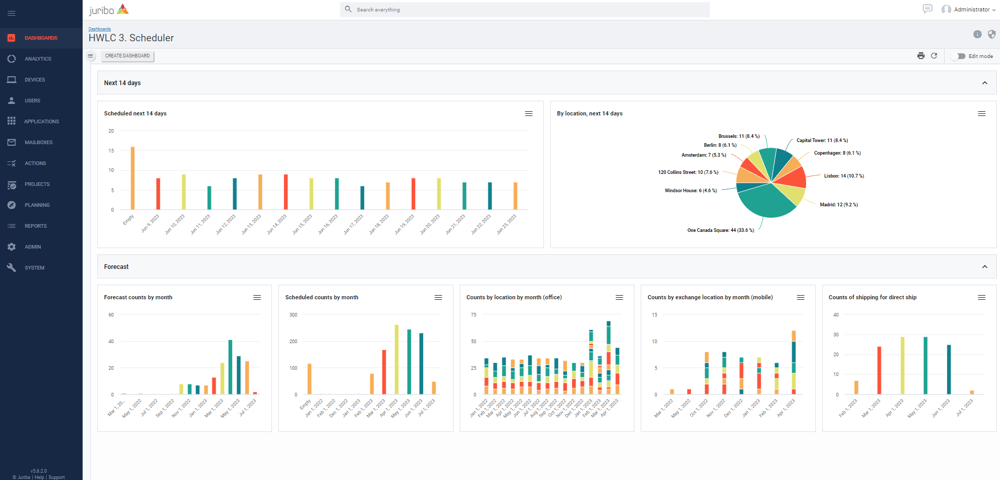 Hardware Lifecycle: A Flow Chart
To help clarify the process, a simple flow chart has been created.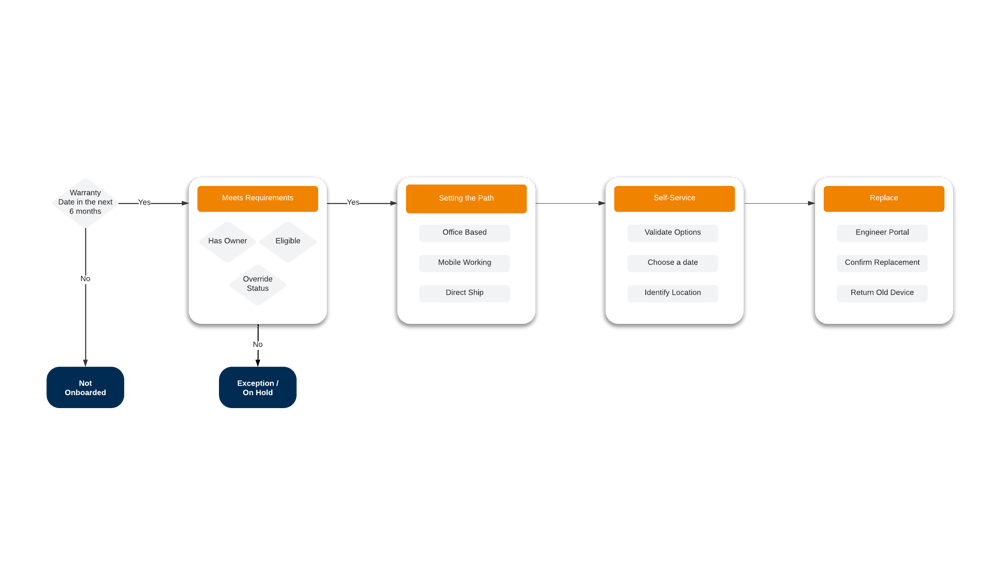 Starting with the warranty date at the point of onboarding, then moving into identifying the devices that should be replaced. The owner of the device will need to be associated so that they can be communicated with and use the self-service. The device can also have eligibility criteria configured to your requirements, and the option to override the device to force it to either progress or not.
The device type will then automatically set the path before sending users a link to self-service to validate their selection.
Finally, the device is then replaced, the engineer completes the replacement, (where applicable), and the old device is returned.
Summary
If you are looking to improve your current process or maybe even create a new one, the Hardware Lifecycle Template is the right option for you. We've done the hard work in building the template; all you need to do is just install it and start using it. Our consultants are on hand to offer advice and a helping hand when needed, so please do not hesitate to reach out to us.