In the past few years, we have published way over 50 pieces of content on Evergreen IT Management in an effort to inspire you, help you get started, manage your upgrades as efficiently as possible, and make your job easier. But the topic — often also referred to as Continuous IT Transformation Management, Business-as-Usual Management, or Release Management — is huge and can cause a lot of confusion and frustration. In an effort to provide you with an overview of the entire subject, as well as neatly organize all relevant articles, we created "The Ultimate Guide To Evergreen IT Management".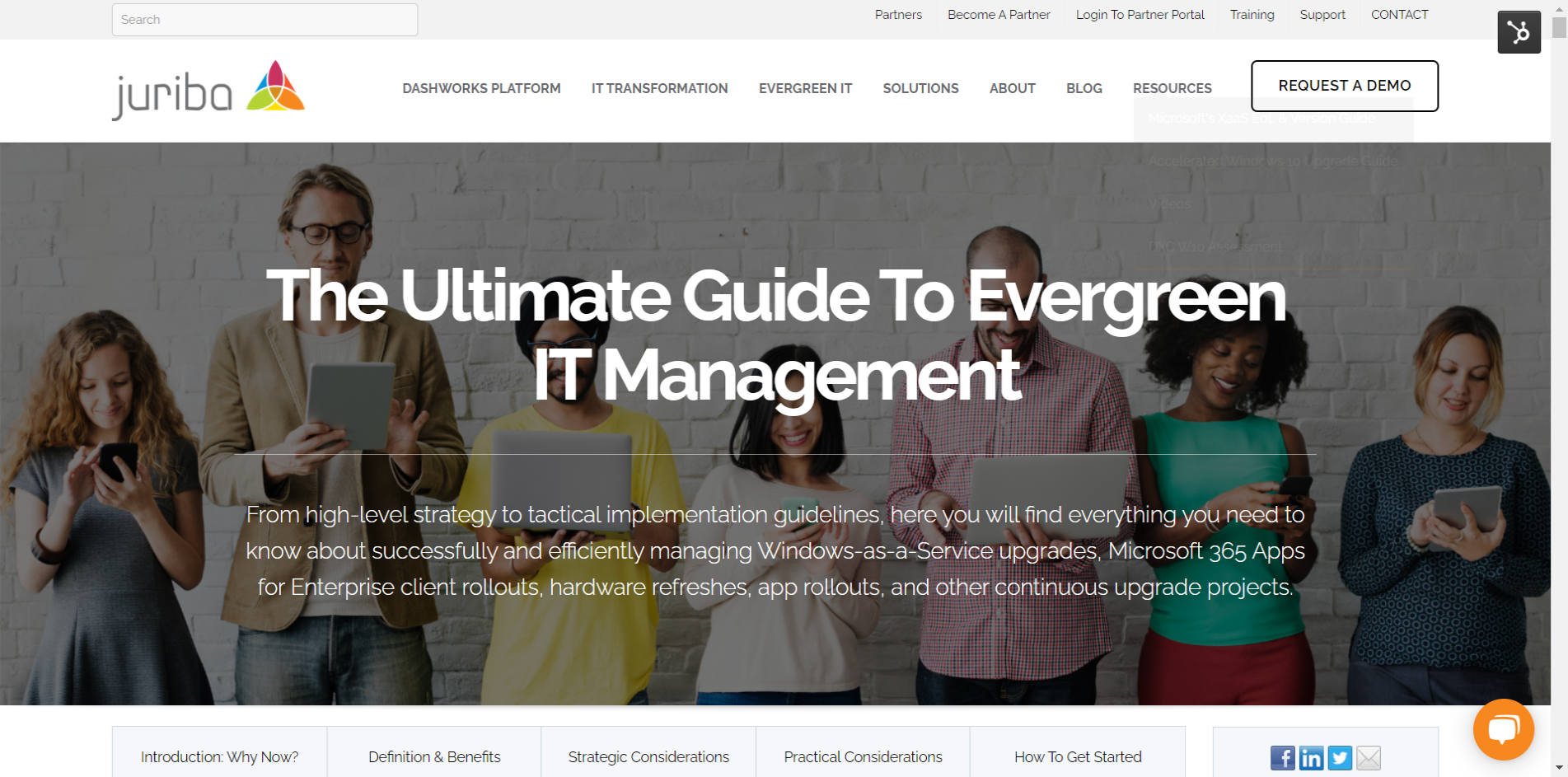 This extensive (8,200 words) guide will cover everything from why Evergreen IT is is crucial now, how it is defined, and what benefits and challenges you can expect when embracing it. In the second part, we go through all the strategic actions you must consider before we walk you through practical project management frameworks and implementation guidelines, and then wrap up with additional resources to get you started.
Below, you will find our 5-minute primer to give you an idea of the depth and breadth of this guide. Reading the entire page will take you about 45-minutes. If you don't have that kind of time right now, you can always download the readability-optimized and printer-friendly PDF version. (Please consider the environment before printing.)
The guide is hands-down the most concise and yet extensive resource on how to continuously upgrade your IT environment to keep pace with the flood of technology changes you have to deal with, while allowing you to drive innovation and Digital Transformation. If you have any comments or suggestions, please email me directly at barry.angell@juriba.com or at marketing@juriba.com.