At Juriba, we know how important it is to work with, and action accurate, up-to-date data during your IT transformation project or BAU change activity. This is why our product, Dashworks, uses read-only data connectors to import data sources such as user directories and organizational hierarchies, computer hardware and software inventory data, application compatibility data, and ITSM information from existing repositories within the organization. But it's not just about importing data. We often want to automate the actions required to automate a workflow such as creating a service request ticket. Today, I am thrilled that Juriba is announcing a new Dashworks Connector for ServiceNow.
By using this robust Dashworks data connector, you can now:
Use your CMDB data in ServiceNow as your source of data into Dashworks.
Action a workflow in ServiceNow to support your migration activities (e.g. create a service ticket for a deployment or issue a procurement request)
What Is ServiceNow
ServiceNow provides service management software as a service. It specializes in IT services management (ITSM), IT operations management (ITOM) and IT business management (ITBM). The company's offerings are centered around the creation of what they call a "service model" that corrects the root cause of service issues and enables self-service. ServiceNow's tasks, activities and processes occur as cloud services, overseen as part of a comprehensive managed workflow that supports real-time communication, collaboration and resource sharing. ServiceNow has service management offerings for IT, human resources, security, customer service, software development, facilities, field service, marketing, finance and legal enterprise needs.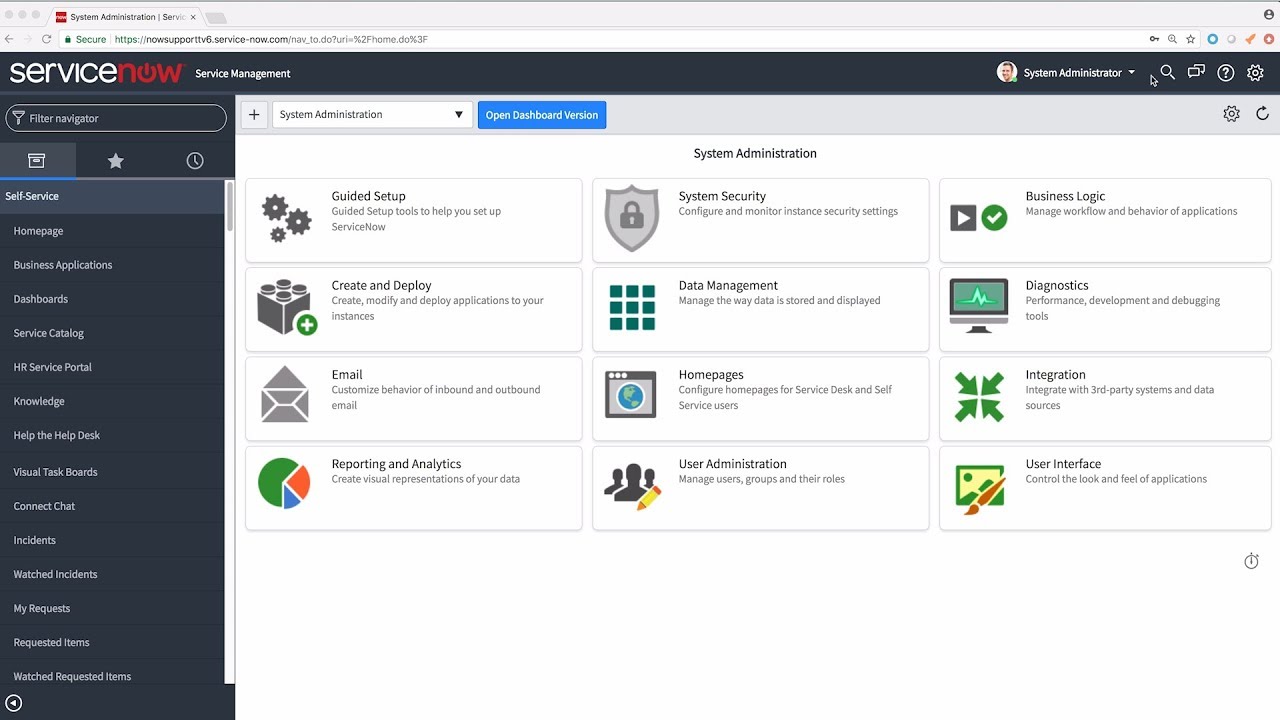 Screenshot: ServiceNow
Why Is ServiceNow Important In IT Migration And Transformation Projects
ServiceNow can act as both a CMDB for inventory, a place to trigger service requests (e.g. buying a new device to support a migration) and provide workflow status for requests in progress (e.g. applications moving through the packaging lifecycle). Other benefits include:
Using machine learning and virtual agents to automate routine tasks and increase agent productivity

Proactively delivering high-quality service

Getting full visibility into any process or service with built-in dashboards and analytics providing real-time, actionable information

Using built-in best practices to rapidly consolidate inefficient tools to a single system of action in the cloud

Discovering and mapping services for your IT resources across on-premises data centers and cloud

Managing strategic and operational work in one place and reducing bottlenecks to get to market faster

Increasing agility by optimizing and reallocating resources as priorities shift
Demand For Integration And Connector Use Cases
This new ServiceNow - Dashworks integration is extremely helpful when a customer has their CMDB data in ServiceNow and would like to use that as their source of data into Dashworks. Our customers also often have data in ServiceNow that is not available to us through the SCCM and AD connectors (e.g. mobile device data). The connector will also help customers during the migration readiness process (for example, create a ticket or order new hardware for the user). Essentially, it is a standard way to export, trigger and action data from ServiceNow into Dashworks using ServiceNow's REST API.
How does the ServiceNow connector work
The connector works by connecting to ServiceNow's REST API and pulling down and refreshing data from various tables stored in the database. It then uses the same API to push actions back up to ServiceNow when the customer needs to create a service request or incident.



Here are some screenshots: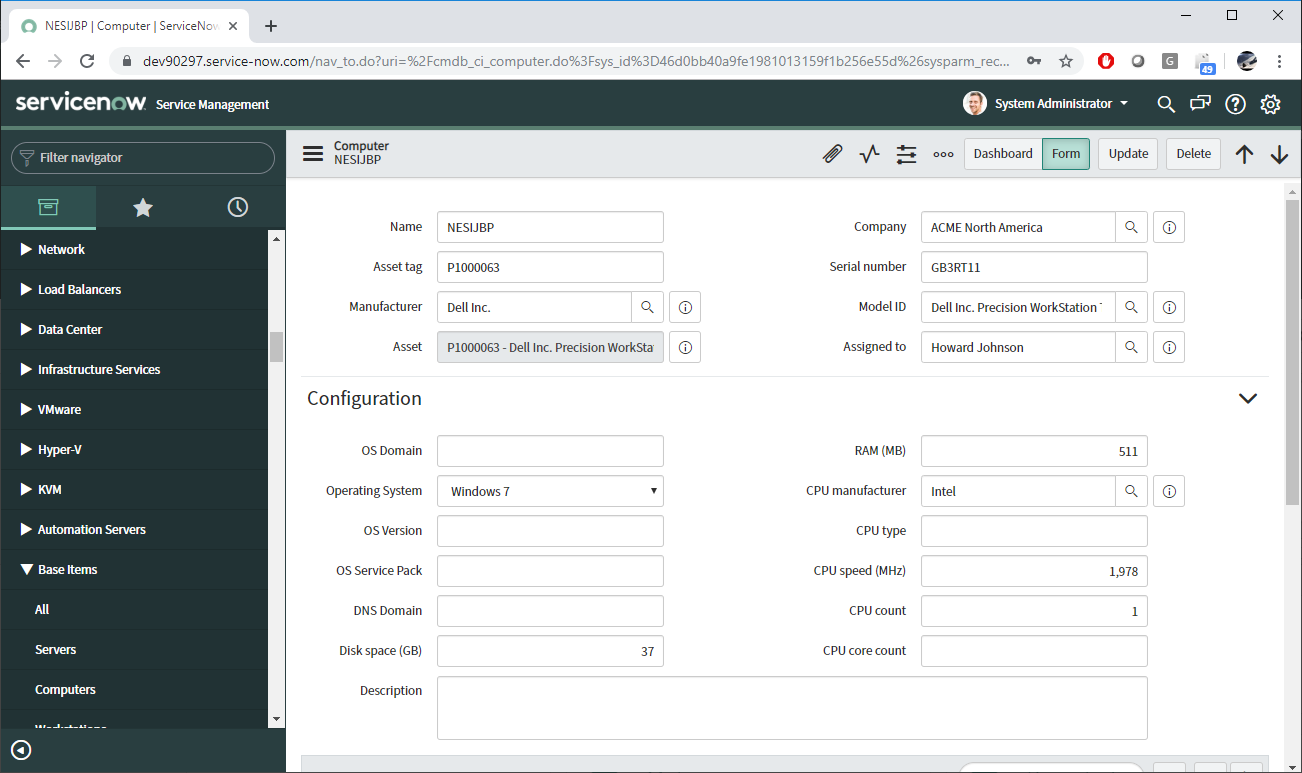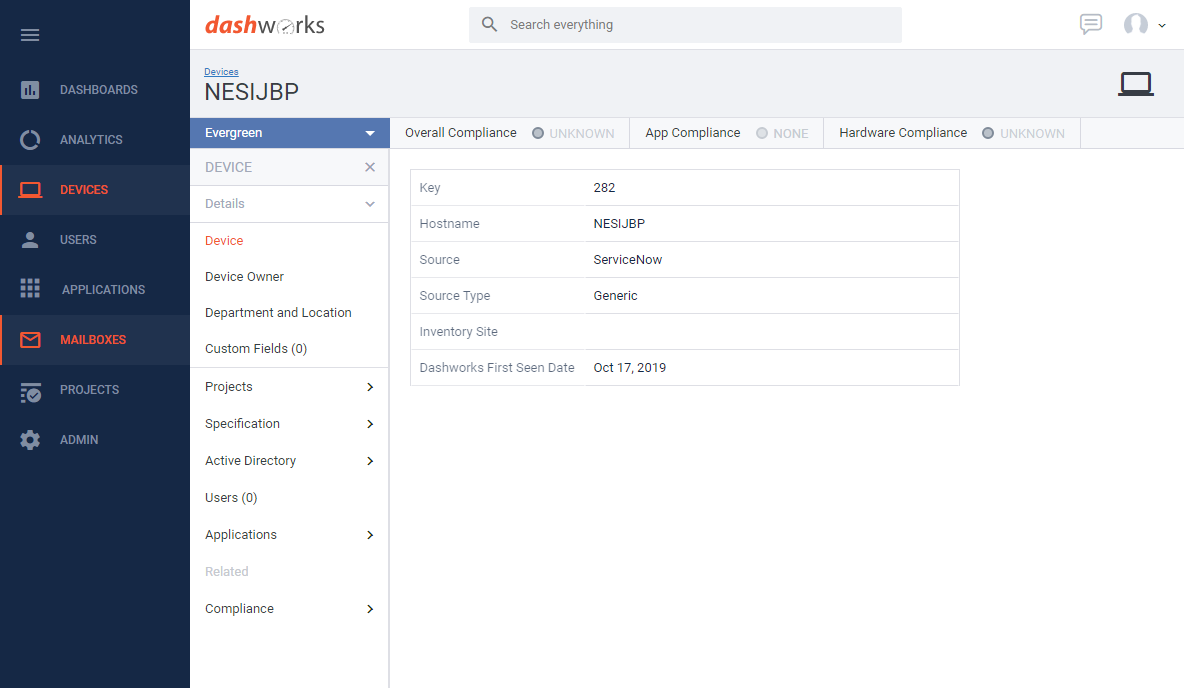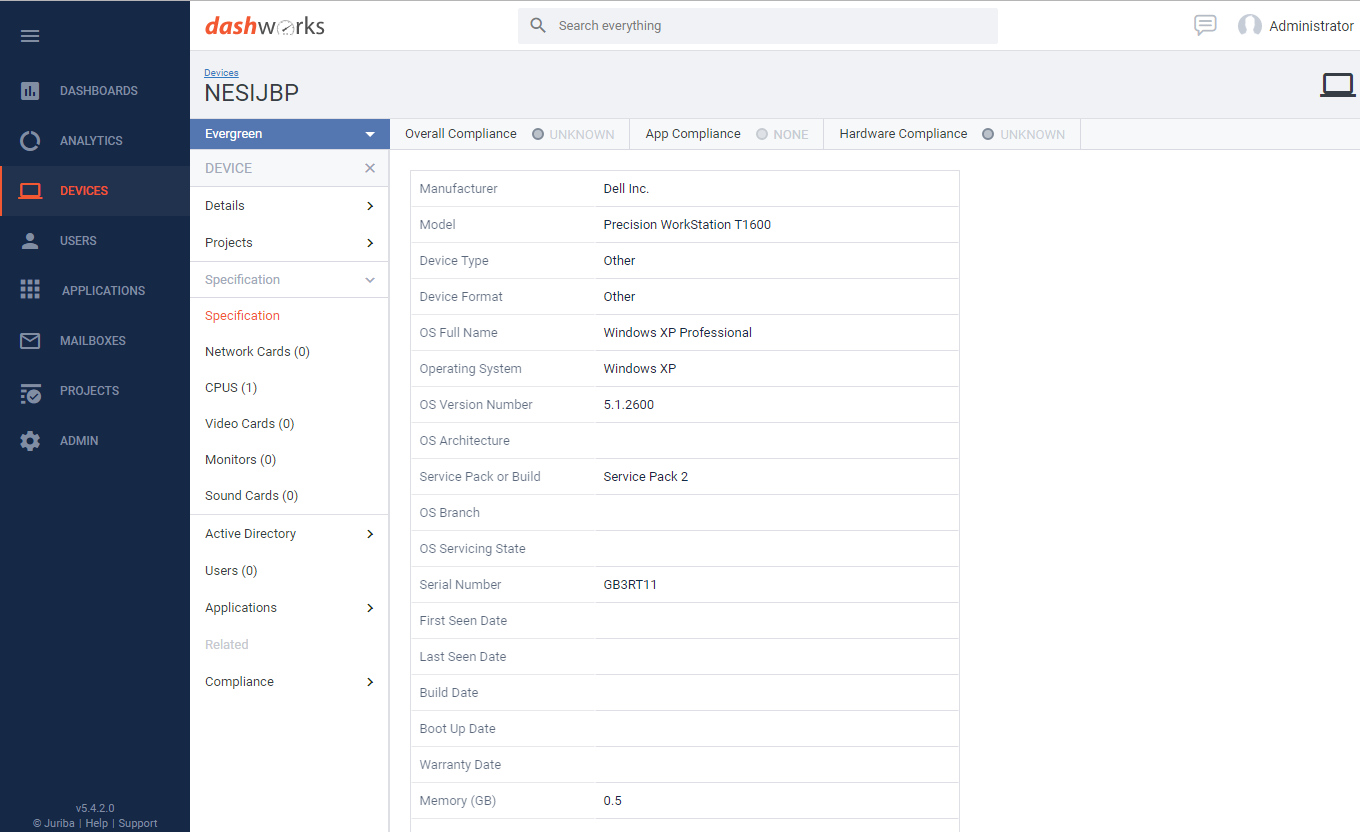 Next Steps
To sum it all up, we are thrilled to release this new connector as it not only further solidifies our partnership with ServiceNow, but even more importantly, solves a huge customer pain point! We intend to keep this data connector in permanent development, so you don't have to worry about changing data schemas or custom developing any further updates. In addition, we are looking forward to developing it further in the near term future.
How Can You Use The ServiceNow Connector In Your Dashworks Implementation Today
The Dashworks ServiceNow Connector is available now to all customers with a valid maintenance and support agreement. The connector works with ServiceNow both on premise or in the cloud (any ServiceNow version from 'London' onwards and any Dashworks version). If you would like to see the Dashworks ServiceNow Connector in action, please feel free to contact me or our sales team to schedule a demo.