Today, enterprises need to be able to adapt faster to changing environments to fend off competitive pressure; they need to be able to grow faster or scale back when needed — all while reducing costs and increasing the value of the services offered.
There is not a week that goes by where I don't have at least one conversation about Evergreen IT or managing IT change as "Business as Usual" with prospects, customers or partners.
The demand for managing information technology assets on a continual basis reflects a natural consequence of software developments (e.g., cloud computing, software-as-a-service) as well as changing business demands. Think about your Apple or Android phone constantly updating applications in the background, or Windows 10 and its regular patches.
But back in the corporate world, the requirement for control of the environment is a significant hurdle to adopting the most adaptive change methodologies. Imagine if an untested change brought down your main trading application! The challenge is how to take a better approach but retain control. Ideally, Evergreen IT results in increased efficiencies, more agility and better scalability across the entire enterprise. For example, IT transformations could be managed in an agile fashion (business as usual), rather than in one-off big bang migration projects.
In the coming week we will roll out a 3-part series that will take you through one of the essential components needed to achieve Evergreen IT, software lifecycle management.:
Software Asset Lifecycle Management - A Dream or Reality
Why Application Normalization Is Important For Your Next Windows 10 Migration And Evergreen IT Project
Today, we will take a closer look at Software Asset Lifecycle Management and the considerations for achieving it.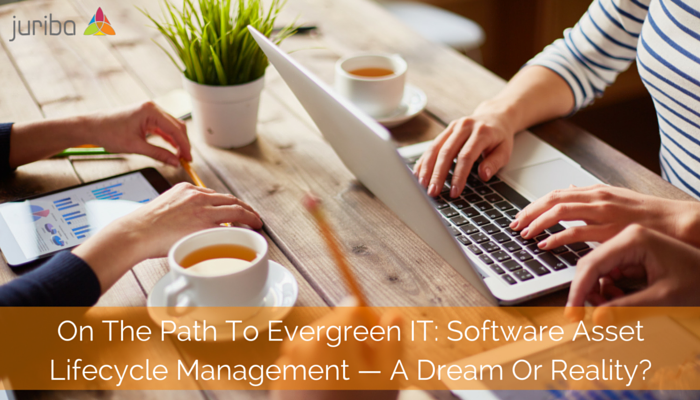 Why Software Asset Lifecycle Management Is Important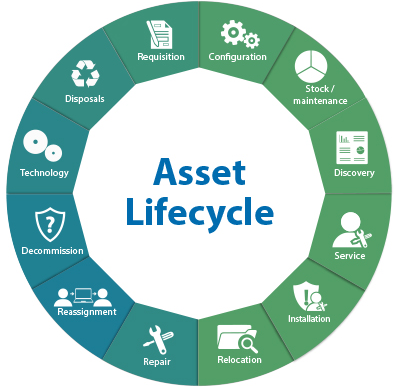 Your IT department needs to be able to communicate quickly about software assets being used in the organization and make decisions about how to deploy and maintain them over their lifetime. The larger the organization's user base, the more critical it becomes to have a system in place for software asset lifecycle management.
However, most organizations do not have adequate processes in place to manage their software licenses or lifecycles. Software purchasing is often done at a departmental level. Once in a while (usually driven by a software vendor audit), the IT team will hand around an Excel spreadsheet for each user or department to verify licenses and software versions.
But what if a person changes job roles and does not require some of their expensive products anymore? Or what if the organization has multiple versions of the same software but could consolidate them under an enterprise agreement if everyone was on the same version? There are many other scenarios, why managing your software asset's lifecycle makes sense. Image Credit: Symphony Summit
What's at stake is lost money and increased risk because of poorly managed software purchases or upgrades along with wasted time because software is not deployed or maintained in a controlled and organized fashion. Think application security vulnerabilities. Think wasted licenses. Think increased business risk. Think daily increases in technical debt.
The importance of the legal obligations that IT has to meet should also be emphasized. IT is charged with making sure licenses are distributed or redistributed correctly and that there are no drop-offs in productivity because of a software license expiring with no one in the organization aware of the looming deadline. Fixing these type of lifecycle errors can harm your budget as well as harm your reputation in the industry as being a responsible corporate citizen.
From validating various assets to running "what if" scenarios to determine compatibility with different platforms, you need a way to see everything in one place. Failure to keep on top of software management, or ability to manage change in a timely fashion can result in end users being tempted to install their applications or attempting to do their updates. This can spell a nightmare for a busy IT department, trying to clean up the mess when incompatible or rogue applications are thrown into the mix.
CTOs and other IT stakeholders dream of achieving software asset lifecycle management. The Holy Grail in IT, it's a dream worth pursuing.
Is it a Dream or Reality?
Achieving complete transparency in software deployment, usage and control may seem like a dream, but you and your IT department can make it a reality. For example, Juriba partners with BDNA, Flexera, and 1E, three companies that provide software asset lifecycle management solutions.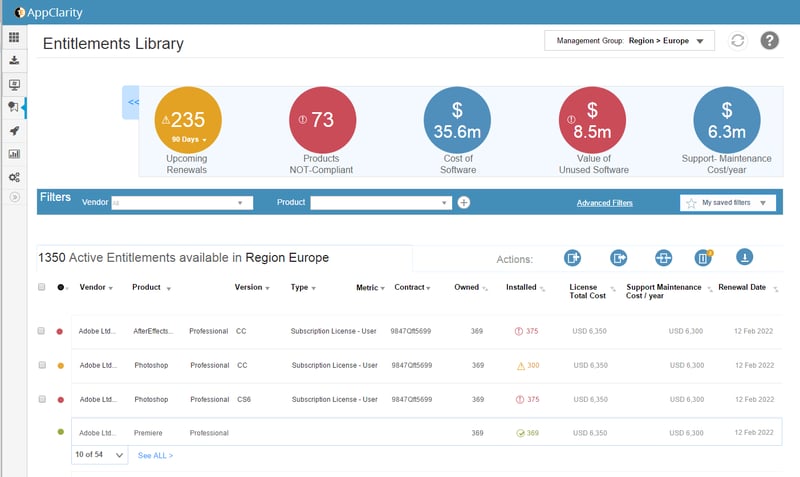 Image Credit: 1E - AppClarity
Leveraging these robust solutions, you will no longer have to contend with multiple end users running the same version of an application while it appears at first glance that many of them they are running something different because the software title or developer names have slight variations. Asset normalization is a critical aspect of managing all your software through their lifecycles.
Perhaps you are among those organizations that discover too late that they have been paying high fees for software license renewals for applications no longer being used, since the team that initially requested it has disbanded or gone on to use a superior application.
Or, one team is using an application version that is two years old while another team in a nearby department is using a one-year-old version. If the first time you hear about this kind of problem is at a weekly management meeting, it's a sign that you need a better system in place to keep track of all your software assets.
What Do You Need to Get it Done?
You'll need a robust central command and control center, and many IT departments have come to find Juriba Dashworks is essential for managing software assets throughout the lifecycle. Dashworks lets you see at a glance all the various dashboards you'd expect, such as software inventory, usage monitoring, and control (for software you are paying for as a service).
You see how many users there are, how many computers and how many different software assets are in use, which is invaluable in planning future licensing deals and assessing software compatibility and integration.
If you're in the process of migrating users to Windows 10, a complex project in a large enterprise, a comprehensive solution like Dashworks will make things easier for your IT department, giving you the tools to visualize, manage and validate assets.
Now that your IT department is striving harder to become nimble as it makes purchasing decisions, manages current applications and deals with upgrades and other stages in the software lifecycle, it's essential to have the right tools to keep everything organized and under control. Juriba's Dashworks provides the command and control that IT requires achieving better software asset lifecycle management.
The tools are improving, it is the processes that are still holding us back. Within the next year, expect to see organizations actively pursuing strategies that focus on maintenance rather than service request and break fix.
Is Evergreen IT for Your Enterprise?
There are many pre-requisites and factors to consider before you can head towards Evergreen IT successfully. Talk to one of our experts to find out how your organization could achieve IT transformation while running as business as usual.