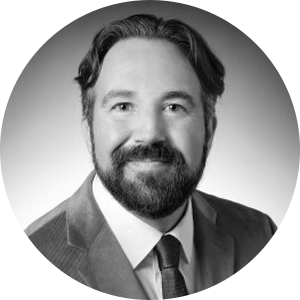 This blog post is part of an ongoing Expert Interview Series where we meet with knowledgeable industry veterans on Evergreen IT, Modern Application Packaging, and Digital End User Experience.
This conversation, recorded in May 2022, was with Bob Kelly, founder of online IT Pro communities AppDetails, ITNinja (previously AppDeploy), tech author, application deployment specialist, and Director of Product Management Flexera.
Bob, thank you so much for sitting down with me today. Before we talk about your take on w

hy application packaging will always be relevant,

I'd love to know more about your journey and where you are today. You are known as a 'guru' in application deployment!
Bob: Sure - it certainly has been a journey over the years, and I think where I am at today is a combination of being in the right place at the right time, able to recognize a real gap in the market and if I'm honest, doing something that really interests me.
I started as an SMS admin, responsible for running an extensive government network with around 10,000 seats and multiple sites. You must remember that (in these early days) we didn't have the resources and expertise readily available as it is today, so you had to learn fast and become your own expert. During this time, I realized there wasn't a place to share information about application deployment, so I decided to create the appdeploy.com community. It was unique at the time and took off, with most of the vendors that had anything to do with application management directing their customers to this space. It provided an unbiased and unaffiliated place for people to ask tough questions about applications in a safe and collaborative environment. Over time, AppDeploy was revisited, reimagined, rebuilt, and became the new site that still exists today as IT Ninja.

IT Ninja has been designed and built on the same principles! It provides a community for support on application management and products - something I still see as a fundamental necessity in our industry.
A few years later, Flexera approached me to join and run their AdminStudio Solution, which takes us to the present day! This move was a perfect fit. It allowed me to maintain and build upon my application management development and deployment expertise but focus more on product management, which goes hand in hand with making sure that you're covering all bases.
So, application deployment has always been a passion of yours. What keeps it interesting for you?
Bob: Great question! So, to change the way of doing things to be compatible with the new technology means getting out of a comfort zone and changing something that works fine the way it is. Still, there are always new problems and challenges, and producing those solutions is essential as every package is a puzzle. You've got to figure it out. This intrigues me and keeps me interested, and it's always good to help others overcome and get past and solve these challenges, right?
It's also always a fun challenge to make sure you're relevant. Take AdminStudio repackaging for example, which isn't as critical a task as it once was. It's been great to steer this towards a more relevant yet related space, such as a patch catalog. New formats such as MSIX also make it super interesting as we FINALLY have a new format to play with.
You are the industry go-to on application packaging and deployment – how do you view this current wave of change (MSIX, MSIX AppAttach, UEM platforms)?
Bob: Things are certainly changing for the better with new technology and new formats such as MSIX. You've also got the modern user experience that everybody expects with heightened end-user expectations where everybody always has everything they need, which means keeping applications up to date.
User Endpoint Management (UEM) meant we mashed endpoint management and mobile management together into a single UI. Still, these days you know how it works behind the scenes, which means that the way you think about managing applications with provisioning and profiles is different. It's more of a mobile approach. This has increased further recently with more adoption of UEM solutions as more people work from home and expect a great user experience.
Many enterprises are looking towards UEM as the modern way of managing devices and applications. From your point of view, what do you see as the major pros and cons of these solutions?
Bob: Having device and application management in the cloud is, as you know, a bit of a no-brainer, and the pros are pretty straightforward. But people do like to do the things they have always done. It can be hard to convince somebody who has been using something for years to change unless you have something super compelling that is worth the effort. So sometimes, despite these pros, a complete change to an alternative solution on paper is simple and modern does have its limitations. Take ConfigMgr; it's a beast and has been around forever, but it has also received years of feedback, and as a Product Manager, I can appreciate the fact that all that feedback led to tiny little features and fixes.
Change is not just about technology. It is a cultural shift in an organization and overcoming the fear of change within those groups and hierarchies. It can be the people just as much as the technology that can block modern management.
Here is a scenario for you: if you were managing a large enterprise with hundreds or maybe thousands of applications, how would you be approaching the migration to UEM?
Bob: A broad perspective covering both the technology and the people using it is essential. There's a tendency sometimes for people to focus on those edge cases and say, well, it can't handle this one situation, and therefore this is no good. An excellent example of that is MSIX. Everybody gets hung up because it can't handle services and device drivers, and you lose some of the benefits of isolation in a virtual container.
But it's a compromise! For example, you can handle drivers separately from applications, and it's no longer a requirement. So, there's a kind of re-education that's required in taking the traditional way of doing something and doing it differently to make it compatible with new technology. We need to get out of our comfort zone and change something that works fine currently and have a different mindset that works around the fact that not everything will have a cost-benefit, and not everything will work with everything, and a workaround is needed.
At Juriba, we have recently worked with Julia Bell, our CPO, to publish a series of blogs about Microsoft Intune. Here we explore the management tool and how customers and businesses are turning to a hybrid of SCCM and Microsoft Intune as a common outcome of these UEM projects. From our point of view, it arguably is more complex to manage. Do you agree, and can you tell us why you think that is?
Bob: It's suddenly become complex! There are so many options, and you can handle an application in multiple ways, right? It could be virtualized. It could be hosted. It could be VDI. It could be 32 bit or 64 bit. I see a lot of the time that things get more manageable when the end-user has more options and flexibility on the back end. You don't want to end up having to package the same app six times because they've got different mechanisms and then the support desk not knowing which mechanism it came down from.
I see the move and adoption of Microsoft Intune adoption as a splendid example of being able to dip your toe in and get comfortable with how it can work and any limitations. It exposes people to know what it can handle and how it can be used.
Some people woul

d say that app packaging h

asn't changed much in 20 years – how do you respond to that?
Bob: The basics are the same in wrapping applications and scripts, even if it was a simple batch file. But now we have MSIX as a new format, and it is gaining momentum, and we're hearing lots more interest both on the enterprise side and the ISV side around the benefits of this format. So, I think people will appreciate it once they get their hands on it and play with it. So, in that respect, it has changed to provide a new set of problems and challenges to solve, which is a good thing.
We all know that cloud applications are a direction of travel, but most large enterprises still support thousands of desktop applications. So, how do you see the future of application packaging?
Bob: Any significant changes will be at a slow pace, like that of VDI, for example. However, I think MSIX should gain momentum, and its benefits will be refined and more commonly used. The update capability is something that I don't hear many people talking about where the vendor could update their source - where their installation point and the policy can handle that automatic update. Today, when we get an application, the first thing we do is turn off automatic updates because the user doesn't have permission to do so.
This would change fundamentally because we could keep applications up to date without deploying them, and put it on the vendor. So, it's getting rid of repackaging, but it's more the customization angle. I see less customization today.
I think things will change in that respect, but overall, I see how you manage application packaging changing little.
And, for my final question. If you hadn't gotten into application deployment, what do you think you would be doing now?
Bob: I'd probably take a similar path with endpoint management. As things have evolved, so many problems have been and continue to be removed. It would make it less interesting to start today, but it still would have been a fun path to focus on.
Thank you so much Bob for your insight and time.