Juriba Launches Cloud Based Version of Dashworks Windows 7 Migration Planning Tool
After extensive pre-release testing, Juriba is delighted to announce the selective free public beta of its cloud based Windows 7 migration project planning software, Dashworks. Dashworks Cloud is designed to help organisations accelerate all phases of desktop transformation project management, from data warehousing and analytics through to end user migration readiness status tracking. It will enable companies to benefit from the complete Dashworks product suite, but without the requirement for onsite implementation or connection to an organisation's desktop infrastructure.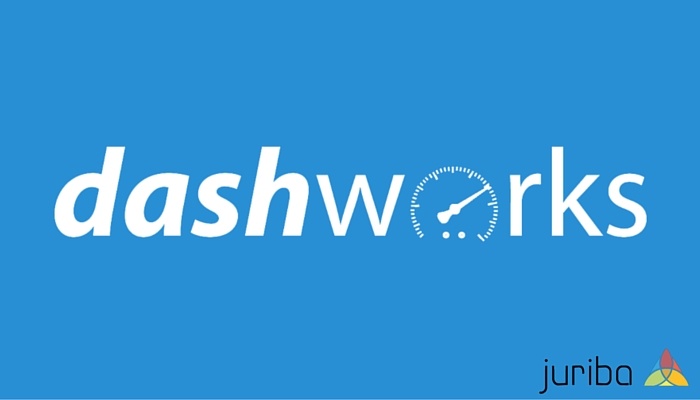 With organisations continuing to struggle with the complexity facing them in a major desktop transformation such as Windows 7 and desktop/application virtualisation, the cloud based Dashworks offering can vastly accelerate project planning and delivery. Utilising Juriba's fast start cloud service, one service integrator was able to win a major global desktop transformation, demonstrating the seamless analysis and planning of a 25,000 user estate for Windows 7 without any need to even touch the organisation's desktop infrastructure.
"I see this public cloud beta release of Dashworks as a major milestone in helping organisations transform their desktop estate." said Barry Angell, CTO at Juriba during the launch. "We get asked all the time by small to medium sized businesses that sometimes don't have the project skills in-house, whether Juriba can help them to accelerate their Windows 7 migration. Well, now we can bring them our best practice project experience and templates within the software products, at a low cost and with a simple sign up. The perception that Dashworks is purely for big business has now been removed with this cloud service."
Speaking at the announcement, Julia Bell, COO at Juriba added "The cloud solution is a fully fledged version of Dashworks, designed for any organisation from 500 to thousands of users to be able to benefit from the Juriba toolset. It enables organisations 24 by 7 access, with the flexibility that they are in complete control of their data through an extremely simple CSV format file upload."
The only difference between Dashworks Cloud and Dashworks on-site is the CSV driven method to refresh an organisation's user, computer and application data. This makes it a highly functional option for small to medium sized businesses, whilst affording large enterprises and service integrators the ability to get desktop transformation started in the fastest possible time.
"The team has worked really hard to make the implementation of Dashworks Cloud as simple as possible for the customer." continued Bell. "We have solid examples of complete Windows 7 project data warehouse implementation in less than 24 hours, something we are very proud that we can help an organisation achieve. Customers benefit from the same superb levels of service and project support but without the implementation cost."
This exclusive public Dashworks Cloud beta offering is only set to run through until mid-March 2012, so contact us today. If your organisation meets the following criteria, we would love to hear from you:
Organisation size between 500-5,000 users.
Able to provide your user, computer and application data in a simple CSV format.
Willing to participate in end user feedback surveys.
Willing to provide a quotation and be a case study for a successful implementation.
At Juriba, we're exhilarated about Dashworks Cloud™ and we're convinced you will share our enthusiasm too. That is why we would like to invite you to see Dashworks Cloud's™ significant benefits in far greater depth in one of the following webinars over the next fortnight:
Weds 25th – 14:00 – 14:45 GMT / 09:00 - 09:45 EST
Thurs 26th – 08:00 – 08:45 GMT / 03:00 - 03:45 EST
Tues 31st – 17:00 – 17:45 GMT / 12:00 - 12:45 EST
Weds 1st – 10:00 – 10:45 GMT / 05:00 - 05:45 EST
For those unable to attend, find out more about the launch here.