By Adrian Polley, Technical Services Director, Plan-Net
Adrian Polley is a guest blogger from our friends, Plan-Net. He recently wrote the article below for Plan-Net's summer 2013 issue of their insightful newsletter, 'Perspectives'. Plan-Net has been transforming the IT of organisations, large and small, for over twenty years. Their solutions help their clients maintain high levels of service while still meeting demands for a reduction in IT spending. Acting as a trusted partner to the IT department, they help them to enhance performance, flexibility, security, cost-efficiency and ultimately, user productivity.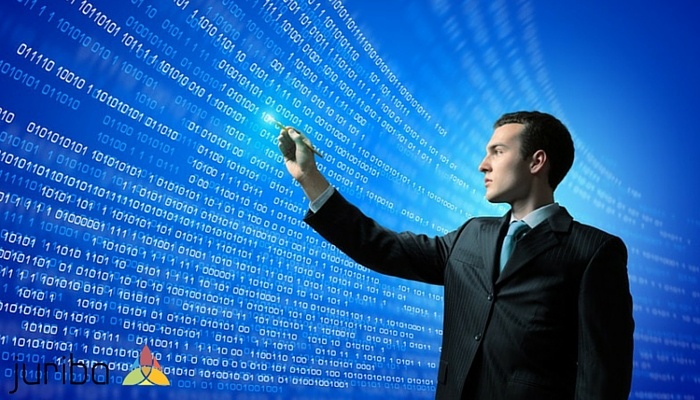 Windows XP has been Microsoft's most successful desktop operating system, but few can have escaped the fact that Microsoft's support for it goes end-of-life in April next year, and indeed for Office 2003. This raises some interesting challenges.
Back in the day, a major desktop upgrade was something that happened regularly every few years, and departments got used to the pain and the cost. But the success of Windows XP has meant many firms haven't needed to perform a desktop upgrade for some time. They've forgotten how painful it can be when things go wrong, and in many cases, as staff have moved on, no longer have the knowledge of how to do it well.
IT departments fear desktop upgrades. It's not just the costs and the effort involved. It's the fact that that the project, unlike many others that the IT department undertakes, is extremely visible to the end users. In organisations where those end-users have a high value to the firm – such as in finance, law and other professional services firms – their opinion about the IT they're provided with carries a lot of weight. Get it right and the IT department can bask in a warm glow of success and user satisfaction, at least in the short term. Get it wrong and it can set relations between IT and the business back by several notches.
So here are our thoughts on two ways to better manage the pain of a your Microsoft Migrations.
1. GET ORGANISED, AND USE THE RIGHT TOOLS
Managing a successful desktop migration ultimately comes down to successfully managing data. Most project managers start out by considering the information they need to keep tabs on – and it quickly becomes a bit scary. First there's the list of users and their department and location. That's not static as people come and go and move around. Then there's the existing and new hardware lists and whether they're compatible with the new systems. Then there's applications and their compatibility and packaging statuses.
Once you've evaluated all the sources of information, you then realise that you have to manage the links between them i.e. which user depends on which applications and has what hardware available to them. Keeping tabs on these things, particularly as they change and evolve over the course of the project is a major headache.
Most people go with what they know and create spreadsheets to manage the information. But trying to manage version of these so that everyone in the project is working off the same data is a major challenge. And using spreadsheets to drive a deployment schedule is a thankless task.
Plan-Net has been helping companies with desktop migrations for over 20 years, so we know just how challenging this data management problem is. It's often well worth investing in the right tools and software to help you with this challenge. One piece of software we've come across that is particularly useful is the Dashworks Windows 7 migration tool, from Juriba. It works on the premise of creating a single version of the project truth which means doing away with managing multiple versions of multiple spread-sheets. With everything organised in one place it can significantly help the project manager make faster, more accurate project decisions and accelerate the migration readiness.
2. GET READY WITH THE RIGHT RESOURCE
Even if your migration is planned to perfection, the reality is there still will be significant additional work that needs to be done alongside continuing to support the business as usual. The options to manage this tend to be either managing the extra workload through overtime and weekend work on the existing IT team, or run the service desk under capacity. This second option just makes what's already a complex process even more painful for the users, whilst the first option is not only expensive but tends to exhaust and de-motivate.
There is also the alternative of using contractors but that does mean you need to find the right people with the right skills and available at the right time, which is where the management and administration time starts to creep up – meaning more disruption. One of the key areas where our clients find Plan-Net's Co-Sourced Support valuable is in specifically helping with migration project support. This takes all the pain out of finding the right type of flexible resource and provides them with cost effective additional capacity so they can manage the project successfully.
Depending on how the client wants to run things, Plan-Net can either provide the project team or backfill other support roles whilst the client's IT team focuses on delivering the project. Either way, the migration process can run smoother and with less pain for all involved.
Learn more on how Plan-Net can transform the IT of your organisation.