Here at Juriba towers, we sometimes like to reflect a little. It's sometimes hard to believe that it has been nearly six years since three JPMorganChase employees jumped ship from corporate safety into the shark infested waters of running your own business and formed Juriba Limited. Oh – only if we knew then what we know now … but that's for another day!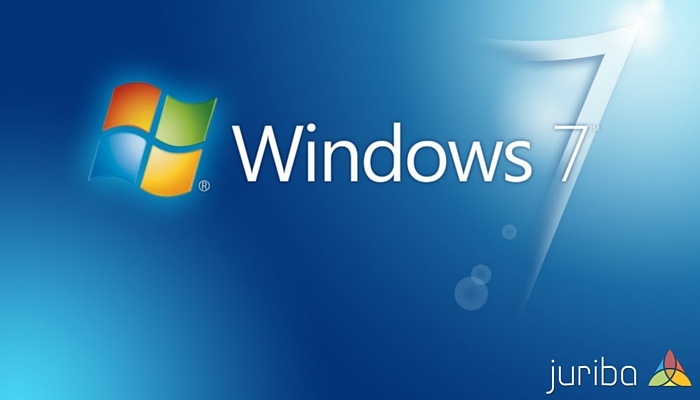 One of the things that we do know now, is how project management tooling can do wonders for your desktop or end user migration project. Without a central data warehouse, I have absolutely zero doubt that the transformation programs we are involved in would be running months over timescale, and blowing the budget sky high. As an example, one of our service partners regularly delivers 5,000 to 10,000 user migrations in complex environments in 5 – 10 month time slots from start to finish. When you've been involved in as many transformations as we have, that is amazing, particularly for the end customers of the service.
It is this experience which has helped us to deliver our latest piece of free collateral to help guide your end user migration project. We wanted to try and get it all on one page. The entire project work breakdown structure. We've looked at all aspects of the work effort and made some average judgements based on what we commonly see as the main effort areas. If you think we've missed anything, or misjudged something, please let us know in the comments below. We would love to hear from you.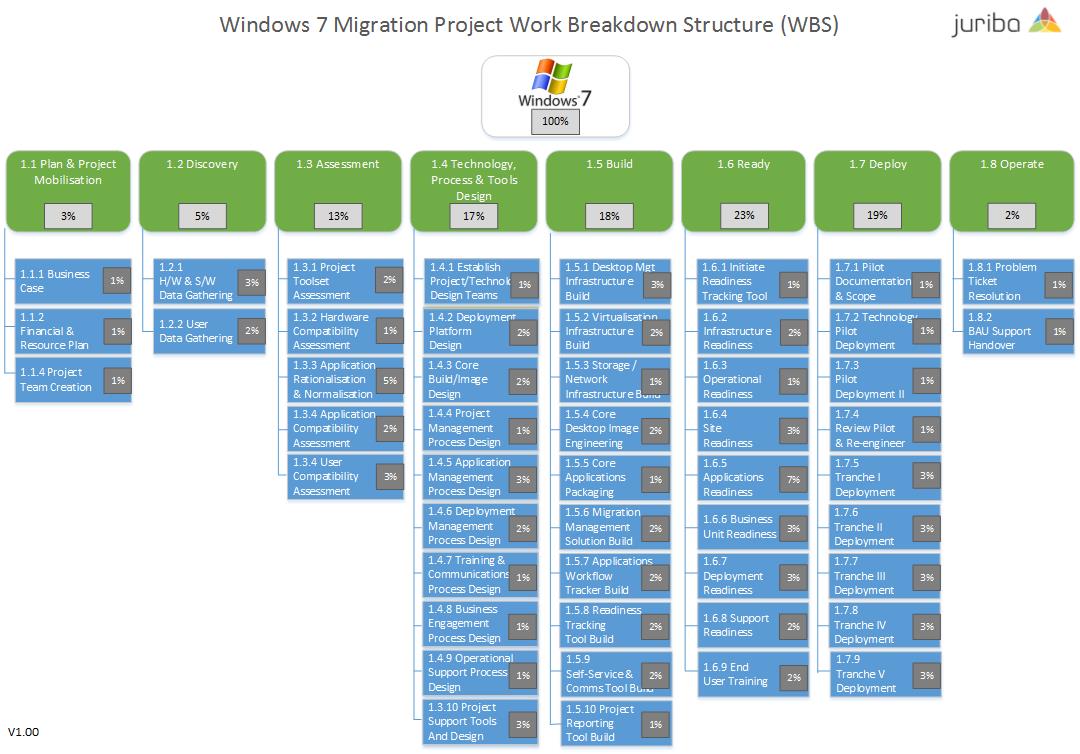 For more information, please download our full Windows 7 and Windows 8 project plans by clicking on the link below.
Download: Our detailed Enterprise Windows 7 and Windows 8 Migration Project Plan