At the recent Windows Partner Conference (WPC) 2015, Microsoft COO Kevin Turner spoke passionately about how Microsoft had the technology products in place to dominate the market. Central to the end user strategy was the drive to get enterprises onto the Office 365 and Windows 10 platforms.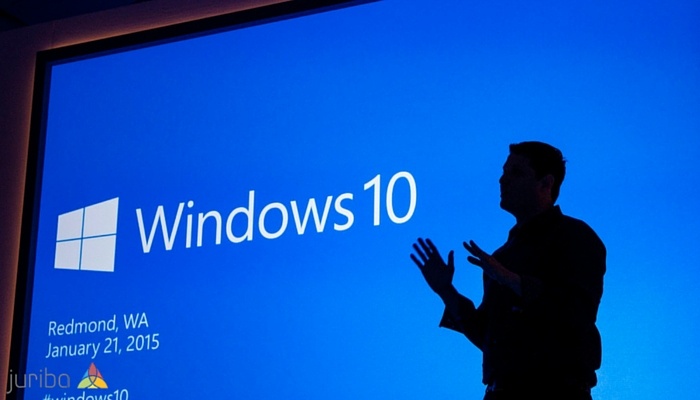 In fact, such was the ambition of the speech that the company was committing to 1.5 billion devices onto Windows 10 by mid-2018, just 3 years after launch, and millions of Office 365 seats.
Whilst the consumer market will undoubtedly drive a lot of that initial demand, a critical building block to achieving those numbers will be to convince enterprise customers to move quickly. The same enterprises that have previously (and continue to) spend millions of dollars on operating system migration to avoid the cost of end of life product support. The same enterprises that are running millions of mailboxes containing a significant portion of company critical data on legacy e-mail systems.
Like many software companies, Microsoft craves the guarantee of regular, repeatable income through subscription products where volumes can be measured and controlled. Windows 10 as a free first year is a clever move to smooth future revenue in the consumer market. Equally, the benefits of subscription models for enterprises can be huge; a consistent cost base that removes the requirement for big capital expense spend, whilst removing a significant amount of operational overhead to a 3rd party at a lower cost.
Office 365
Office 365 brings that model to enterprise customers. We remain to see what happens on the desktop and the traditional enterprise license agreements. Of course this licensing model benefit is always compared to a perceived loss of control risk, but for the first time, Microsoft may have stolen a march on the market with its enterprise product strategy.
It is an undeniable fact that millions of Office 365 seats are being sold monthly. It is also clear that whilst enterprise adoption of Windows 8 was slow, the anticipation around Windows 10 in the enterprise market is significantly improved. In fact, this is the first time that I can say we have a number of our customers and service integrator partners that are actively looking to migrate to the new operating system within the first year of a release.
The problem that Microsoft have to solve is how to get their enterprise customers over to the new platforms in the fastest, most efficient manner without the pain and expense that so many enterprises have experienced over the last 15 years. Too many enterprises have trodden the same migration path; big projects, lots of resources, big budgets, huge scope and quite often, poor delivery. This is why the time for repeatable, efficient delivery is finally here.
With Windows 10 and Office 365, we finally have what could be considered an incremental release.
Apart from the new Edge browser, the Windows application compatibility issues of the past should be a lot less significant this time. Likewise, mailbox moves from on-remise to the cloud is an easier proposition if you're already on Exchange. As a result, we can truly start to look towards the principle of evergreen IT and the tools required to manage it effectively.
Of course, some organisations will be in a much better position than others to achieve this repeatable migration project goal. For example, if your company invested in proper tooling for Windows 7 or Windows 8 transformation management, you should have a good inventory, and understand clearly the linkage between users, computers, applications, departments and locations. You should have a well-defined end to end process that caters for multiple migration paths (e.g. replacements vs refreshes). You should have a good idea of your deployment groups and logical order.
If you managed your last desktop transformation on spreadsheets, it is likely that you are once more starting from scratch with your Windows 10 project. Juriba, its technology and service partner network are investing heavily on making migrations as simple as possible to manage and deliver with repeatable and automated software processes. We're looking forward to the new evergreen world. Are you doing the right things to get your organisation there?
For more insight, subscribe to our Juriba blog and Windows Project Management Group on LinkedIn, or download some of our free project planning resources.
(Image Credit: Microsoft)