Calling all the closet secret agents attending The Service Desk & IT Support Show 2013, London – SITS13 is all about ESPIONAGE. Juriba & RealmSoft, experts in Windows 7 / 8 migration and desktop change, have joined forces for The Service Desk & IT Support Show 2013 and are bringing with them a fun challenge for the show.

Up for grabs: £100.
Your mission: decipher our 4 digit code to open a virtual safe on our bespoke SITS13 app.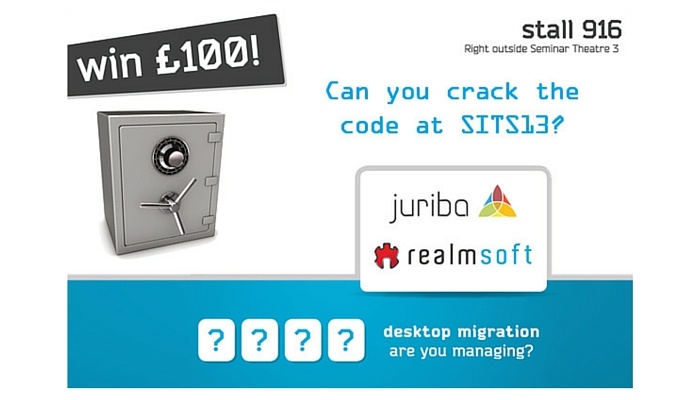 So dig out your suitcases, fake moustaches, sunglasses and hats, because SITS13 requires the best detectives in town. It's a nice easy concept and for an agent of your calibre, the app should be 'crackable' within the two day time frame available to you on this mission.
Whilst the number of hi-tech devices on offer to help you may be limited, we are providing you with one gadget and it's called Twitter. Here's how it'll help you: @Juriba will be tweeting a series of clues each day to help code decipherers crack open our safe – so stay tuned!
Until then, agent, we wish you the very best on your mission.
...this mission briefing will self-destruct within 10 seconds...