We had an absolutely incredible time at VWE this year, it was an experience filled with great introductions, insightful sessions, and a plethora of engaging knowledge and growth. The Juriba booth looked fantastic and, paired with all the good energy Barry, Charlie and I brought, made it an event to remember.
The VWE 2022 is the largest industry meeting in DACH, where decision-makers from medium-sized and large companies from all major industrial sectors bring technologies, applications, processes, and solution & integration approaches together and engages in a unique mix of case studies and discussion formats on the practice of transforming IIT workplaces.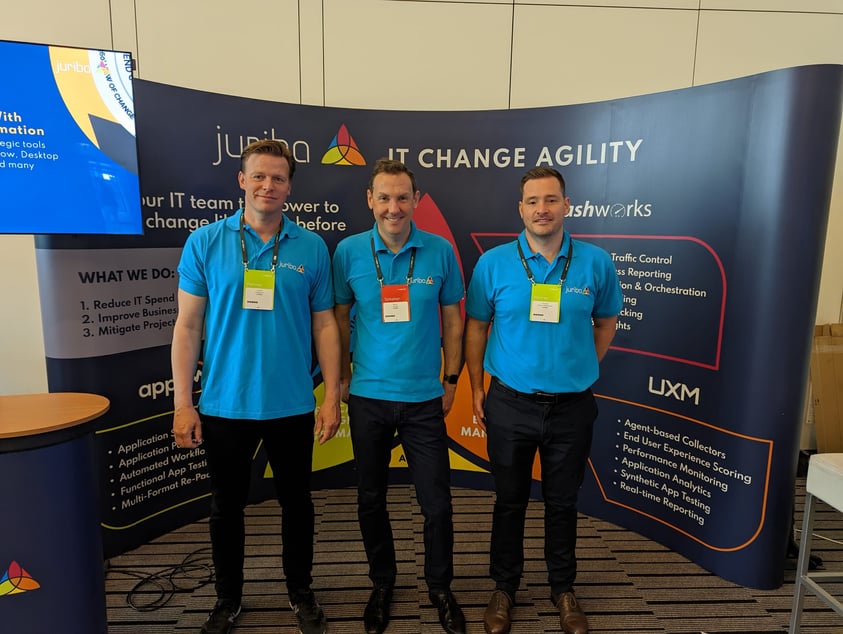 Key Takeaways
With so much happening in workplace evolution today, we were fascinated to hear from industry leaders on their challenges, initiatives, and hopes for the coming years. Interestingly, discussions were extremely focused on the transformation of workplace services. Many organizations we spoke to were still in the process of managing some major change, whether moving to MDM platforms or virtualizing their IT estate. But one common theme prevailed. How can we manage this world better? For most desktop managers, the digital experience was tooling that had been procured, so thoughts were shifting towards automation and creating more repeatable processes that reduce cost and improve services.
We had some insightful sessions with companies such as Nokia, REWE, Allianz, L'Oréal, and Deutsche Bahn whom all spoke about the end users and how the organization was transforming services. In addition, some interesting presentations from vendors such as Riverbed (Aternity), Lakeside, and ControlUp continued to drill down on the user experience and how data can transform service operations. With so much covered in the sessions, the key messages we took away were:
There is a general feeling of stability within the end user computing space with Windows 10 as the predominant operating system

Organizations are very much bought into the digital experience tools and messaging

The new cadence of perpetual change has caught many by surprise and IT teams are struggling to keep up

Automation is a key initiative for the next wave of change - but there is a lack of knowledge of how to achieve it

IT investment money is available for the right initiatives, but everything still needs a great business case
Our Session: EUC Evergreen IT — From Concept To Reality
As part of the conference, Juriba's CEO and Co-Founder, Barry Angell, addressed the challenges enterprises face in their attempts to manage their End User Computing Evergreen IT in an agile manner. The questions answered were:
Why is it now more important than ever to make Evergreen IT / Modern Workplace Management an integral part of your long-term enterprise IT strategy?

What are the cornerstones of a successful Evergreen IT strategy?

How can you get your executives fired up about Evergreen IT? How do you build a business case and plan the program to ensure executive buy-in and sponsorship?

What do you need in terms of people, processes, and tooling to make this successful?

And finally: How mature are you on the Juriba Evergreen Maturity Scale?
Check back next week in our resource section for the recording and the slides of this session.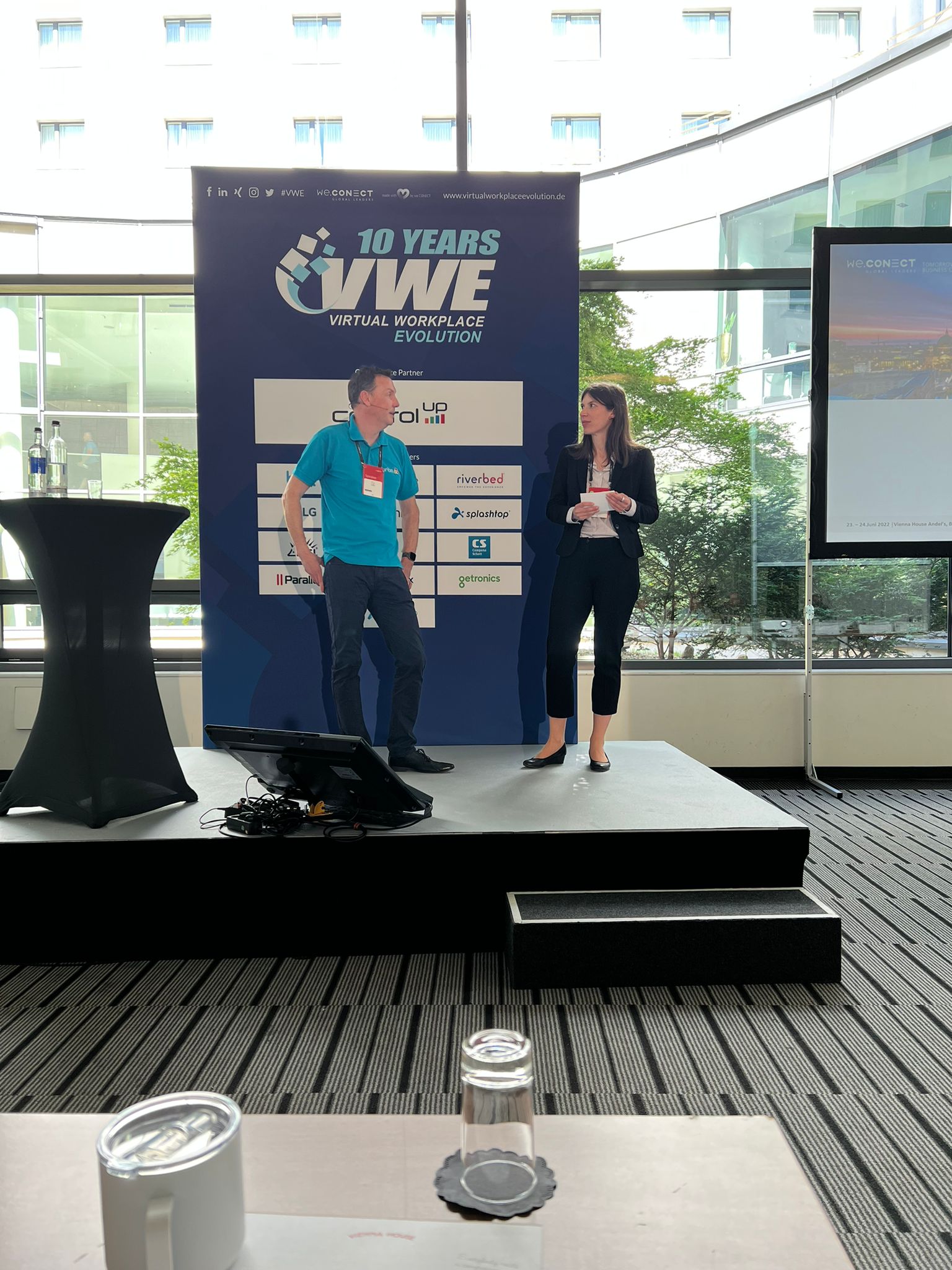 To wrap up, we would like to say a huge "thank you" to Susan, Kaja, and the team at We-connect for making us feel so welcome, setting up our booth with no instructions, and helping us with the event. We really enjoyed it and had a wonderful time catching up with some old friends like David Taylor at Lakeside as well as meeting some fantastic workplace leaders who are visionaries in their field. It was a blast in Berlin, and we hope to be back again next year!