How to overcome the complications of an enterprise PC refresh
The enterprise PC refresh – the on-going yearly replacement of one-quarter to one-third of an enterprise's PC fleet – has, for the next few years at least, been merged with the requirement for the enterprise to deploy Windows 7 or virtual desktops. I've recently been participating in several discussions on LinkedIn groups (which I must say have covered some excellent issues) and one discussion that recently attracted my attention focussed on business engagement's role in a PC refresh. Unsurprisingly, several factors complicate the process of a PC refresh. Business engagement is critical – you could argue, one of the most critical – aspect of a successful PC refresh, especially if you are working within a large organisation with multiple departments and locations. At Juriba, having refreshed hundreds of thousands of users' PCs, we have been able to make several inferences in this aspect of the project.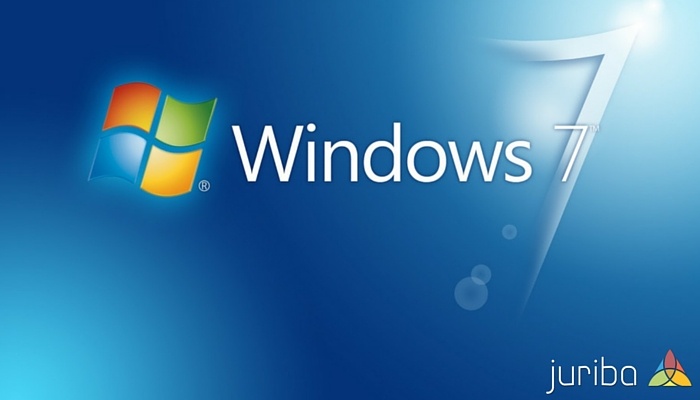 Firstly, people working in the business engagement function generally want 3 things:
a) To have the latest desktop migration project data at their fingertips – compatibility, user readiness status, application analysis, scheduling, impact analysis, capacity analysis, and the like – so that they can make informed decisions based on data driven facts. There are thousands of moving parts in most large desktop migration projects and not making this data transparent can have dire consequences.
b) To be able to report instantaneously on the project, with whatever data is required by the business. Generally this is a high level 'who?', 'where?', 'when?', 'how many?' type requirement, but can also be a 'what is holding us up?' demand.
c) To be engaged – naturally, the business engagement function doesn't want to be passing spreadsheets around, waiting for reports (that might take days) or things to happen that they could do quicker themselves. This is what drives a poorly executed programme. Instead, they want to be in control of their own destiny, be it through a dynamic linkage with central IT or even managing some of their elements of the project themselves. It's human nature to drive things you can drive, and to battle things that are being pushed on you.
However, in order to achieve this, you need a few things in place. First of all, a sound data warehouse / BI system is required that will refresh critical desktop data – joiners, leavers, new app provisions, app retirements, hardware changes etc – from the multiple data repositories available on a scheduled basis. A centralised project management system where reporting can be consistently achieved is also highly beneficial. Thirdly, an intelligent way of pro-actively providing data for fast, efficient project decisions is needed. Just as necessary is a way of providing the business engagement function control over their aspects of the desktop transformation programme. Lastly, a way of managing the change impact as the thousands of readiness items converge to start enabling 'green' users for Windows 7 migration is required.
In Juriba's experience, the best projects are where IT and the business are working collaboratively to get this done. If that relationship breaks down, a blame culture arises, making it nigh on impossible to get critical things moving. At Juriba, we're involved with around 650,000 end user enterprise Windows 7 migrations at this point in time. As you'd expect, we've seen effective and ineffective methodologies employed. Here a selection of some of the more fruitful methodologies:
Getting business engagement to own the application rationalisation process for their department, using good entitlement, installation and usage data.
Getting the business to do the scheduling (in conjunction with IT capacity management).
Getting the business to own and update their specific tasks centrally so they can track progress against other business units (competition can be a powerful thing - nobody likes to see a sea of red!).
Providing self-service to business users for validation & migration.
Incentivising businesses through internal $$/££ based benefits to help them focus on migration.
Yet, of course, the key to all of this is senior level buy in. Executives MUST see your programme as an organisational priority and sponsor it as such within their own domain. You need the business to make this project work; they need to understand and buy-in to why they must do it and the long term benefits.
If you would like to get further involved in Windows desktop transformation discussions, then I would encourage you to join this Windows 7 Project Management Group on LinkedIn.