This is an excerpt from Julia's new eBook, Five Steps to Accelerating Windows 7 Migration Using Big Data. Download your free copy if you want to learn how to make use of business intelligence to reduce the cost and duration of your Windows 7 migration project
Enterprise Windows 7 Migration: The Need for a Mr Spock

"That is illogical captain". Famous words from Mr Spock in the TV programme, Star Trek. Most often heard when referring to half-baked plans conceived by Jim Kirk, captain of the Starship Enterprise. In the crew of this ship, Mr Spock is a critical member of the team. His analytical brain makes decisions based on pure fact. Devoid of emotion, he uses data to assess and analyse, conceiving together a plan of action that has a higher chance of success.
But what has this got to do with desktop transformation? Well, everything really. Mr Spock is a great example of what all teams need – the ability to transform a multitude of data into an actionable decision. The question is: does your enterprise Windows 7 migration programme have a Mr Spock?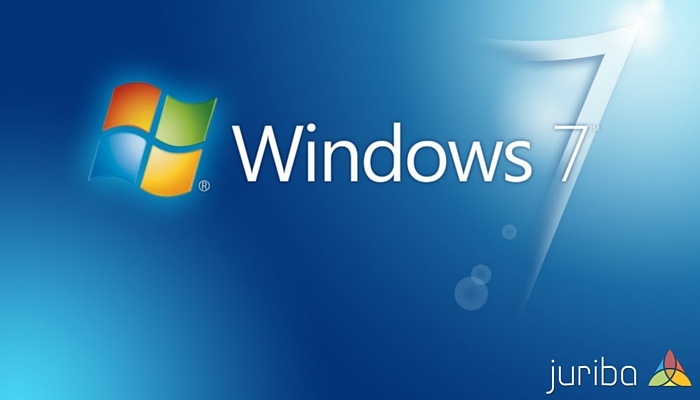 There are two things that most desktop transformation project managers will be judged by: whether their programme was delivered on time, and if it was on budget. Central to achieving either of these goals is that your project management team has a good grasp of their project data. In desktop transformation, this means the complex mix of user, computer, application, compatibility, department and location information and interdependencies.
As in many of the Star Trek episodes, good understanding of data enables the crew to adapt and exploit opportunities, to accelerate towards the end objective, and be better able to cope with unforeseen setbacks. In desktop transformation projects, we call this approach 'Business Intelligent Migration'. But whilst the crew of the enterprise have a Vulcan to condense terabytes of project data into actionable business decisions, unfortunately back on planet Earth, we do not. This means that the simple volume of project data can be overwhelming, especially if you need to get deployment numbers on the scoreboard.
In our next few blog posts, we'll prepare you for accelerating the finding, understanding and maintaining of your data in your desktop transformation project. In other words, creating your own Mr Spock.
On the Enterprise, Mr Spock has an endless supply of current, interdependent data. Your desktop transformation project is unlikely to be so lucky. Therefore, most enterprise desktop transformation projects start with the hunt for data. This process can often take a significant amount of time and research, and will require you to build relationships with many different teams. As with any project, the key is not to attempt to 'boil the ocean'. Rather, look to break the hunt down into digestable work chunks. Let's look at how we at Juriba approach this problem.
Our first step is to get your project information requirements together, and explore your organisation for the data that'll drive your project. These requirements will largely be determined by the numerous personnel within your project and wider organisation who all require varying insight. This influences the data you'll need to harvest accordingly. Don't worry right now about what you do or do not have in terms of your data. There are plenty of tooling options to help if you identify any gaps. To help you, below is a summary of categories of data that will be most useful to you when building up a picture of your desktop environment:
| | |
| --- | --- |
| Type | Possible Sources |
| Users | Active Directory, NetWare |
| Computers, Hardware & Operating Systems | SCCM, Altiris, SysTrack, Centrix, Scaleable, Tivoli, LanDesk, IT Asset Management Tools |
| Computer Ownership | SCCM, Altiris, IT Asset Management Tools, Excel |
| Application Inventory | SCCM, Altiris, Tivoli, Active Directory Group Policy, MSI Files |
| Application Entitlements | SCCM, Altiris, Tivoli, Active Directory Group Policy, Centrix, |
| Application Installation | Hardware Inventory (Add/Remove Programs via WMI) |
| Application Usage | SCCM , SysTrack, Centrix, Scalable |
| Contact Information | Company directory, HR, Active Directory |
| Application Compatibility | App-DNA, Changebase AOK, Flexera, Microsoft ACT |
| Department/Line of Business | HR, Active Directory, Company directory |
| Location | HR, Active Directory, Company directory, IP Network |
| Project Workflow | MS Project, Flexera, Juriba Dashworks, Basecamp |
Critical to the success of Mr Spock's analysis is his knowledge that his data is correct. Once your initial search is over, you will need to build confidence in your data through validation because, after all, a sound understanding of data is central to your project success. There will be gaps, but by taking each source in turn, and finding a way of aggregating that data into something the business can understand is critical. You need to verify all of your harvested users, computers and application data, and using your business contacts can help accelerate this activity.
Do remember also, that the search for data is an iterative process: your project may well create its own data (which will need to be combined with the information you gather about your desktop environment from more established sources) but also the data you have available may bring about a desire to see certain key metrics which may send you on the hunt for new data.
As mentioned at the beginning, during your desktop migration project, there will be a multitude of different requests by resources who will want completely different project information presented in completely different ways. For example, a high level stakeholder may want to see visual indicators of current and projected progress, while an engineer will likely be much more interested in the detail of his workload for that day. With the right tools and a good understanding of your data you can achieve all of this.
Ultimately, the fastest way to Windows 7 is a logical, fact-based approach backed by efficient project team dynamics. The challenge is to find your desktop transformation Spock! Without him, you are relying on pure emotion – and look how much trouble that approach gets Jim Kirk into!
In-depth guidance and top tips on data validation can be found in Julia's new eBook, Five Steps to Accelerating Windows 7 Migration Using Big Data.
Check back for my next post for when I tackle the challenge of understanding your desktop migration project data and what you want to get out of it.
Don't miss a thing; subscribe to our blog feed!