London, United Kingdom – February 3, 2012 – Juriba Limited and Futurestate IT Inc. are pleased to announce their technology collaboration to incorporate comprehensive AppRx application currency and compatibility capabilities from Futurestate IT within the powerful Dashworks migration project management solution from Juriba. For many enterprises that are in the midst of Windows XP to Windows 7 migration, this partnership will allow users to extend the data collected for Dashworks, and gain critical insight into best application upgrade or remediation steps, right down to the individual end user level. To IT Managers, this means crucial information they can use immediately to further accelerate the analysis not only to complete the migration project before the April 2014 deadline, but to keep applications current beyond the migration.
Dashworks, Juriba's desktop transformation software product, enables large enterprise-scale organisations to accelerate and improve the accuracy of major desktop transformation programmes – such as the current Windows 7 migration requirement or a migration to a virtualised environment. Juriba's software profiles every individual desktop and laptop and the applications on them. Dashworks then schedules the fastest or most efficient route to migrate all the applications to a new operating system. This schedule can be tailored according to an organisation's individual needs and requirements.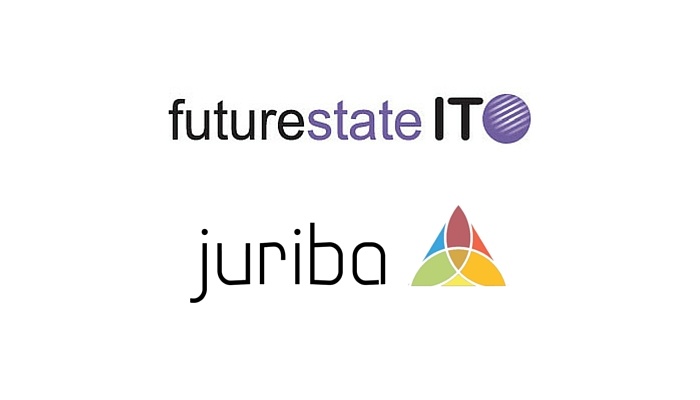 Futurestate IT Inc. recently released v2.0 of its flagship product AppRx, a powerful SaaS-based Application Currency Management™ platform to help enterprises monitor and manage their applications in order to keep them up to date and supported to changes in the IT environment. AppRx dramatically reduces the time, cost and risk of on-going application currency management, allowing organizations to free up IT resources on more strategic activities. AppRx also provides automated testing of applications for migration to Windows 7, Server 2008, or App-V & XenApp virtualization platforms.
"For many enterprises, migrating to Windows 7 can be a major undertaking with great complexity," said Barry Angell, Chief Technology Officer at Juriba. "Dashworks provides the mechanism that an enterprise needs to efficiently manage the migration project at the enterprise, department, and user level. By enlisting Futurestate IT as our strategic technology partner, we are able to provide comprehensive application compatibility and currency details at each of those levels in order for IT Managers to make informed application migration decisions."
The alliance between Juriba and Futurestate IT provides a synergy that elevates the way IT Managers conduct desktop and application management. As a stand-alone solution, Dashworks' competency is in the ability to present informative desktop transformation details that allow IT Managers to manage efficiently at different levels of an organization (enterprise, department, and user level). AppRx works from a different perspective and is proficient in providing drilled down information at the OS and application level. Combining the strengths of each of these offerings means users benefit from the best of both worlds.
"We are thrilled to join forces with Juriba, and incorporate highly detailed application compatibility and currency information within Dashworks," added Alex Topitsch, CEO of Futurestate IT Inc. "It has been exciting to watch our two technical teams working closely and designing an innovative solution together. We anticipate identifying many more integration points between the two products, and facilitating our customers to realize superior benefits from our collaboration."
About Juriba Limited
Juriba is a software developer headquartered in London, producing products to help organizations manage and accelerate their major desktop transformation projects. With advanced data warehousing and project management capabilities, Juriba's Dashworks product has been implemented for over 500,000 end users in countries worldwide, including the UK and USA. Their mission is to revolutionize reactive, manual project processes into dynamic, business-aligned, fact-based actions through business intelligence. This includes application rationalization, real-time readiness management and advanced self-service to help speed migration. Customers include some of the largest organisations in the world such as JPMorgan Chase and Fujitsu. For more information, visit www.juriba.com.
Additional Resources:
About Futurestate IT Inc.
Recently selected by IDC as one of 10 Canadian Cloud Companies to Watch, Futurestate IT offers AppRx, the automated cloud-based Application Currency Management™ platform that enables companies to rapidly assess, migrate and monitor applications to ensure they are current and compatible with the IT environment. AppRx dramatically reduces the time, cost and risk of application migration projects (i.e. Windows 7) as well as on-going application portfolio management. Futurestate IT is a Microsoft partner and offers its AppRx solution via resellers and system integrators. Futurestate IT is a privately held company headquartered in Toronto, Canada. For more information, visit www.futurestateit.com.
Additional Resources:
Juriba and Dashworks are trademarks of Juriba Limited
Futurestate IT and AppRx are trademarks of Futurestate IT Inc.