Counting down to MMS 2012
We're just a few days away now from a big milestone in Juriba's history – our first appearance at a major conference on a booth of our own. The excitement has been building here at Juriba towers, and we can't wait to get out to Las Vegas. But it's not just about us. At last the mood among the IT community seems to be changing. Recently, among all the conversations we have with technology partners, service integrators and direct customers, the apathy that marked 2011 seems to be disappearing. The reason? Companies have begun to invest again.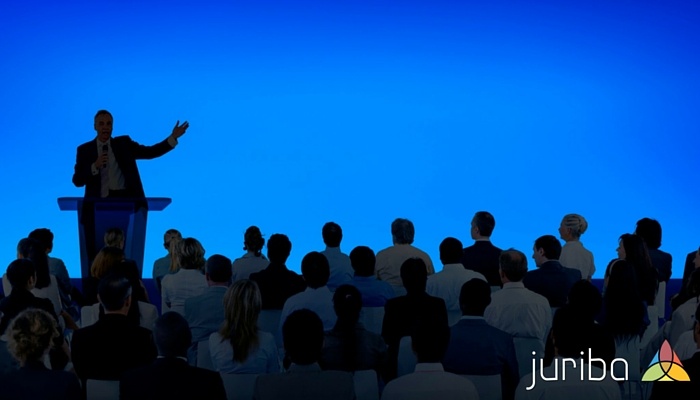 What this means to all of us in the desktop transformation space is 'opportunity'. Finally we can think about changing things for the better. Rather than constantly worrying about doing more for less, we can start to think strategically. The world is moving towards a new desktop platform, and at last is budgeting to do more than pilot. Virtualisation and the cloud are upon us, providing yet more options for us to rationalise and revolutionise.
MMS 2012 is a great opportunity for the IT community to investigate the myriad of technology that can help achieve better operations and lower cost. The speed at which tickets have sold out has been a huge shot in the arm for all of us involved. But what have we got to look forward to? For me personally, the biggest thing is the release of System Center Config Manager 2012. Why? Well there are some enhancements in there which are long overdue, namely that user centric application management and PC ownership has been enhanced significantly. Also the underlying SQL infrastructure has been simplified which should make it easier to extract the data we need without all the usual de-duplication required for previous versions. Obviously Windows 8 will also be getting a big push, but I think it will be a niche product for early enterprise adopters in 2012 rather than mainstream. I'm also hoping to see some good innovation from the technology companies presenting – there is so much that can be improved and automated in the desktop management arena.
We received some great news last week which was that Juriba has been accepted into the System Center Alliance (SCA). This is a group of around 200 companies that all offer products that either enhance directly, or work with the SCCM solution. We've supported numerous System Center versions since SMS 2003 in our Dashworks product, but it's nice to be officially accepted and now we can work even more closely with Microsoft on staying compatible with the latest in the Microsoft product line.
So what are we doing at MMS 2012 on booth 126?
Well, firstly, we're going to have a bit of fun! There are loads of prizes available for entering into our treasure hunt and you can try to beat our pirates at a game of blackjack. We'll be running the usual array of demonstrations, and you can challenge us to present desktop transformation in 60 seconds. We are very closely partnering with a great company called FutureStateIT who offer application currency and compatibility analysis in the cloud. Together, we have created a white paper called 'A strategic approach to Windows 7 migration' which can really help you kick start your desktop transformation. If we scan your badge, we'll speed you a copy by e-mail.
So if you're going to MMS 2012, please drop by the stand. We'd love to see you.