What happens in Vegas...goes straight to our blog - a look at MMS 2012
For Juriba, the Microsoft Management Summit was all about pirates, treasure and configuration manager. But what did the week provide to the copious number of exhibitors, presenters, customers, consultants and Microsoft themselves?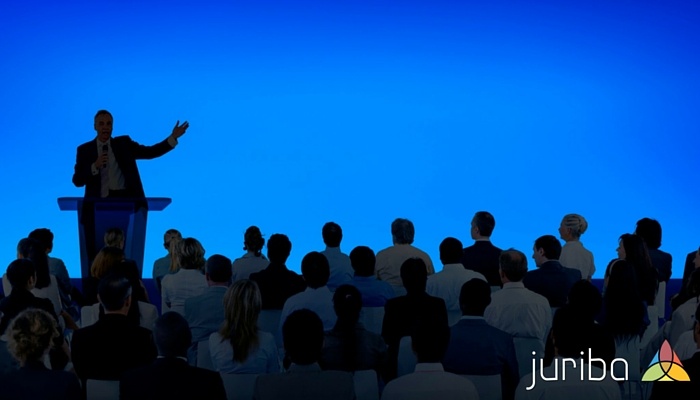 The main announcement was the shipping of System Center 2012. It's been 4 years in the making, and significantly expands on the previous releases. The big idea to centralise further everything you need to create and manage your public or private cloud. We were presented with the entire solution on a usb stick and I'm sure many were wondering if this kind of level of simplicity in the big bad infrastructure world is realistic.
Brad Anderson focussed on the change in philosophy. What was previously computer management is now user management. With every organisation experiencing demand for the same corporate access and functionality from multiple devices, the user, and critically, their applications is now at the top of the priority list. The challenge is how to provide the same experience from different devices with different operating systems, and Microsoft were announcing some integration with both Apple and Android based machines. Windows Server 2012 was also announced for later this year.
Bill Anderson focussed his keynote on the new configuration manager 2012 features, and how quick it would be to perform tasks that used to take ages in 2007. Like all software, as it matures, it should get easier to operate as end users feedback requirements to the product teams. What we saw in CM2012 was delivery of a better interface, better security controls and simpler administration. All good progress, and certainly positioning the toolset extremely well against current competitors. Under the covers there is some huge change. Gone is the requirement for huge hierarchical infrastructure as the technology centralises back to the core.
All great news. However, what this means to existing customers is a desktop migration rather than an upgrade from previous versions. As a software vendor ourselves, we sympathise – sometimes you just have to re-architect to get the benefits and functionality to move forward. At Juriba this was good news because we can concentrate on how we can template readiness for SCCM 2012 in our Dashworks product.
The usual variety of sessions were available from some excellent on-line labs through to hosted sessions on technical aspects of the new release, vendor-led experience presentations and overviews on how to approach different aspects of planning and preparation. These sessions are now available online.
In the expo hall, there were vendors focussed on everything from data centre hardware to virtualisation software to application packaging services. MMS 2012 covers quite a large span of technology, so it was interesting to see how organisations were pitching. In the main section were Dell and HP, exhibiting the latest in data centre hardware. Further back were 1E pushing their software products alongside RES, AppSense, Citrix and Flexera. Behind was a huge Microsoft contingent helping people understand the latest changes in 2012.
On the edge of the expo lay the smaller companies pushing innovative new products that work in the SCCM world. In the desktop migration space, some great point solutions were to be found, including FutureStateIT with their application currency product, BDNA with their normalise solution, and a few companies focussed on providing an easier way to automate task management such as Ayehu.
For Juriba, the show was all about increasing awareness of our end user Windows 7 enterprise migration readiness system, Dashworks. We were able to meet with the guys that run the System Center Alliance and forge some great relationships with both partners and customers alike. Our treasure hunt was very well received and provided some great fun for everyone that took part. We very much enjoyed making pirates of you all!
So how would I round it all up? Well, it felt like a significant evolution rather than a revolution, which is a good thing in my eyes. SCCM was already a great product, and these enhancements will undoubtedly see it gain even more market share. The Microsoft vision is clear and we will see a significant shift in how we all manage our end users in the coming years. It will be hugely interesting to see how quickly the new release is adopted by existing customers and how it will fit in with the existing work to migrate to Windows 7. Overall, I think it was a great conference – lots of breadth and depth and we're already looking forward to New Orleans next year. Do tell me what you thought of MMS 2012 below.