We promised to have a bit of fun at Microsoft Management Summit 2012 – which saw us host our own booth at a major conference for the first time – and we duly delivered!
They say, 'When in Rome, do as the Romans' and with this year's MMS 2012 being in Vegas, we could think of no better option than to offer our booth visitors the chance to join our treasure hunt, starting with a game of blackjack…but with a pirate-y twist! At stake: a Microsoft Kinect, 2 x $100 Amazon vouchers and a lot of silly prizes.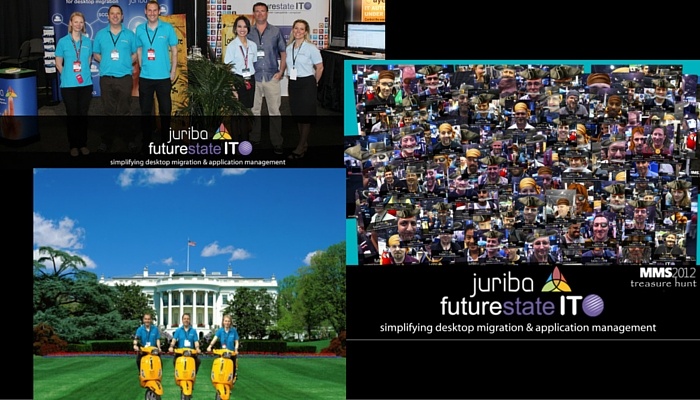 Win or lose, treasure hunters were all invited to have their picture taken at our booth and, at the click of a button, participants were transformed into 'andsome (or not so 'andsome!) pirates. Harnessing the brilliant social media buzz surrounding MMS 2012, these crackin' photos were then uploaded to our bespoke Facebook and Twitter accounts, with treasure hunters urged to find and share their photos in order to be entered into the lost treasure giveaway draw. We got through a whopping 283 tweets in just 4 days, and enjoyed some superb interactions with MMS goers.
It was hugely satisfying to hear so much praise from so many of you and so we'd just like to say a massive thank you to all who entered into our treasure hunt – we hoped you enjoyed it as much as we did! And also many thanks to everyone else who visited booth 126 – we hope we helped answer some of your desktop migration questions!
For now, it's time our pirates left land and got back to the high seas. But be sure to check back in the next few days for my MMS 2012 summary blog post. In the meantime, below is a collection of our favourite moments from MMS 2012. Why not tell us what you most enjoyed at this year's MMS?