London, UK - Global developer of business intelligence solutions for enterprise desktop migration, Juriba, today announced that it has become a member of the Microsoft System Center Alliance Program.
The System Center Alliance is a network of technology providers building solutions that extend System Center. The program helps customers select partner solutions that provide a seamless IT management experience with System Center solutions.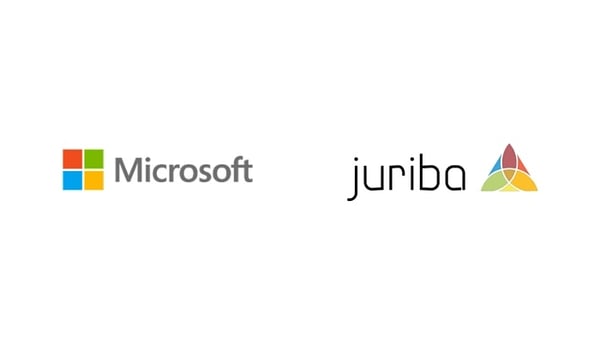 "We are extremely pleased to have been accepted onto the Microsoft System Center Alliance program," said Barry Angell, CTO of Juriba. "We look forward to helping existing Microsoft customers get significantly more value from their Microsoft infrastructure investments with our desktop transformation project management solution, Dashworks." Angell continued.
With Windows XP running out of support in April 2014, Dashworks removes the labour intensive, manual workload associated with managing an enterprise Windows 7 deployment and is the quickest way to migrate an enterprise to the next desktop platform.
Juriba has already implemented Dashworks for over 750,000 end users across the globe. Interested parties can read more about the desktop transformation project tool here, or request a demo by clicking here.
About Dashworks
Dashworks from Juriba is an all-in-one data warehouse, application compatibility, project management and user migration solution. It automates many of the tasks involved in Windows XP migration to Windows 7 and utilizes the analytics data from Microsoft SCCM to deliver a best practice methodology for project management based on an organization's installed base. Using advanced data warehousing techniques, Dashworks enables project managers to quickly build a data driven view of the organization's users, computers and applications. Layered business driven feeds provide enhanced analytics and compatibility analysis, accelerating the project planning phase and identifying quick migration wins.
About Juriba
Headquartered in London, Juriba is a global developer of business intelligence solutions designed to revolutionize the management of enterprise desktop transformation programs of work such as Windows 7 and desktop virtualization. Its flagship product, Dashworks, enables organizations to accelerate desktop transformation projects through agent-less, user-centric compatibility analysis, and dynamic project delivery management. Its 'single version of the truth' utilizes a project scheduling module to dynamically manage asset migration readiness and deployment. Juriba has implemented Dashworks for over 750,000 end users across the globe, actively managing the desktop transformation of 200,000 to Windows 7 in 2011. Customers include JPMorganChase, Fujitsu and many more. For more information please visit www.juriba.com.