Juriba is excited to introduce our maiden guest blogger series — an exciting on-going forum which will feature insightful contributions from our friends, partners and desktop transformation project experts.
As part of Juriba's continued commitment to helping its community better understand and manage the problems within desktop transformation projects, Juriba has secured a fantastic array of experts who have kindly agreed to share some of their thoughts on current issues within desktop transformation projects.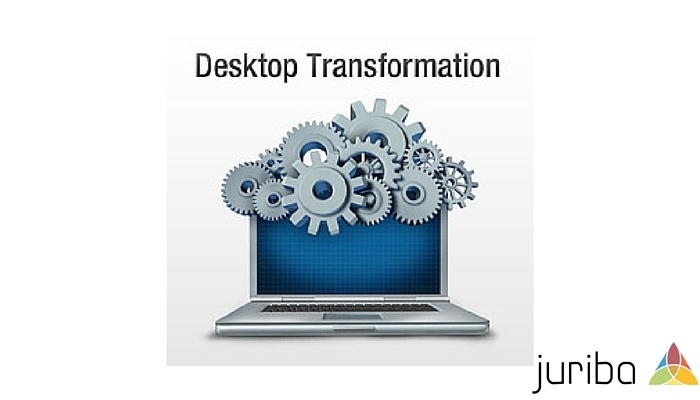 With each blogger tackling a different aspect of desktop migration projects, this feature will showcase a variety of viewpoints, experiences and tips from distinguished professionals. The series is named 'From the Trenches – Desktop Transformation' and with each new post, Juriba not only encourage our community to read and share the ideas and opinions brought forward by the guest blogger, but also engage in conversation in the comment section or in other social realms.
The first guest post comes from Doug Clarke, who works at Gartner as the Global Client Director for BP. Juriba greatly enjoyed reading his article on Windows 7 migration. You can read it here.
Check back weekly as Juriba will be adding new guest posts regularly. Juriba is looking forward to it greatly and hope you are too!
Next up:
Andrew Finlay, an experienced project manager and director at Corporate Risk Analytics.
If you would like to share some of your expertise by writing as a guest blogger, we would be delighted to hear from you. Please get in contact by emailing info@juriba.com.