23 Sep 2011 – Juriba Limited is delighted to announce that today it has been awarded Microsoft Silver Partner status by completing the tests required for the ISV (Independent Software Vendor) competency. This increase in status reaffirms Juriba's commitment to building its solutions on Microsoft technology, and in supporting Microsoft technology utilised within customers' desktop management framework.
Speaking recently, Barry Angell, CTO at Juriba stated "From day one, we have focussed on both building on, and supporting Microsoft technology within our Dashworks product. This includes out of the box connectors for SMS/SCCM and Active Directory to simplify customer installation. Our Dashworks product suite continues to build upon the standard platforms of Windows Server 2008 and SQL 2008 to deliver the required database performance for our largest clients."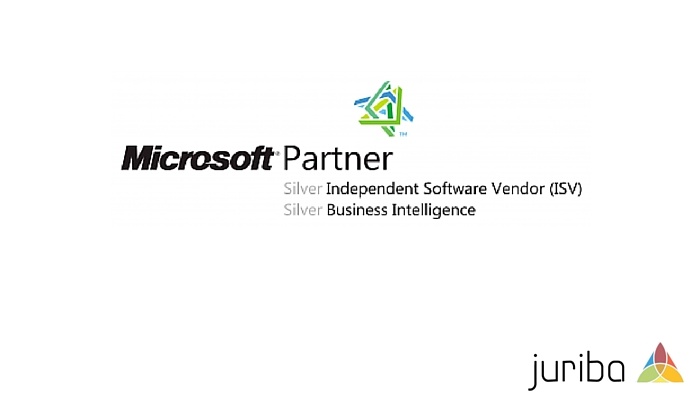 In the early days, Juriba worked with the Microsoft infrastructure teams to ensure that the Dashworks product would work seamlessly with some of the largest desktop management infrastructures in the world. "Microsoft was able to give us important knowledge, advice and guidance during the critical design phase of Dashworks" continues Angell. "Without their consultancy, it is unlikely that our product suite would effortlessly scale in the way that it does today."
In order to achieve silver status, Juriba and Dashworks had to complete some rigorous tests including passing the 'Platform Ready' certification for Windows Server 2008, employing Microsoft qualified personnel and working with customers to provide references for successful Dashworks implementations across the globe.