LONDON -- (June, 3, 2016) –Juriba today announced its partnership with BDNA® Corporation, the leader in delivering the industry's most authoritative enterprise IT data. Through this strategic alliance, BDNA's solutions, including its new Windows 10 Compatibility content pack, will be integrated into Juriba's Dashworks, a software project management tool for enterprise IT migration projects.
Hewlett Packard Enterprise has implemented Dashworks in its Transformation Service for Windows 10 to provide enhanced rollout planning and end-user engagement for the Windows 10 migration process. Now, with the added intelligence and clarity of BDNA's solutions, Juriba and its partners can provide the clean data that improves the power and intelligence of the migration tool.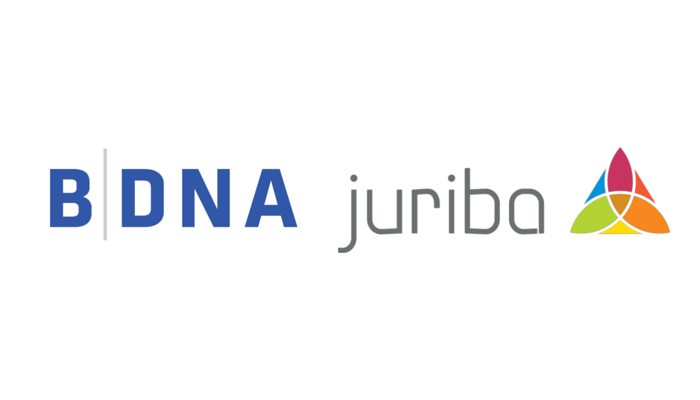 "With BDNA, our clients are even further empowered with data that is accurate, actionable and relevant to their most critical business decisions," Juriba Chief Technology Officer Barry Angell said. "IT departments facing migration initiatives can now obtain a comprehensive view of an entire enterprise environment's true compatibility. This eases the burden and stress of planning and preparing for migration projects, including moving to Windows 10. It also instills confidence knowing which components will work in the new environment, providing a path for components requiring upgrades."
BDNA's IT asset management solutions include Technopedia®, the world's largest repository of IT data containing more than 1.2 million hardware and software products and more than 87 million market data points; Normalize®, which cleans and standardizes data into a common language for IT assets; and multiple content packs, including Lifecycle and Support, Windows 10 Compatibility, Security and Pricing.
Hundreds of millions of Windows users are expected to migrate to Windows 10 in the coming years. Microsoft is offering a free Windows 10 upgrade through July 29, 2016, for users currently running Windows 7 or Windows 8; and several U.S. government agencies are already moving toward the new operating system. Hewlett Packard Enterprise, one of the largest resellers of Windows, will be instrumental in leading millions of its enterprise customers through the migration process.
"Our partnership with Juriba comes at the right time as a widespread push to the Windows 10 operating system is taking off," said Walker White, president of BDNA. "Juriba is perfectly positioned to enable this mass migration. With its comprehensive IT service management software the added intelligence of BDNA's solutions will enable a seamless, efficient transition for millions of Windows users."
BDNA and Juriba will present a live demonstration of Dashworks with the BDNA integration in Booth #105 at the HPE Discover conference June 7-9 at the Sands Expo and Conference Center in Las Vegas.
To learn more about BDNA, please visit http://www.bdna.com.
About BDNA
BDNA creates the most authoritative enterprise IT data. Armed with this invaluable information, enterprises will make the best decisions possible, lower costs and risks as well as accelerate the pace of their business. To produce the most relevant results, BDNA maintains Technopedia, the most complete, current and reliable content repository about hardware and software. This catalog is the foundation from which BDNA creates the highest quality enterprise IT data in the industry, which in turn results in visibility, insight and information enterprises can trust. Venture backed and based in Mountain View, California, BDNA operates globally with customers across all segments and vertical markets. For more information, please visit www.bdna.com.
About Juriba
Headquartered in London, Juriba is a global developer of IT migration command and control solutions designed to revolutionize the management of enterprise IT transformation projects such as Windows 10 and Office 365. Their mission is to enable organizations to cost-effectively manage IT migration efforts on a global scale. They deliver on this mission by developing and delivering IT migration solutions for the world's largest enterprises. More information about Juriba is available at http://www.juriba.com.