Is IDC right to dismiss Windows 8 for Corporates? Sitting on XP made economic sense; bypassing 7 and possibly even 8 does not.
It has been argued that Windows 8 has the potential to bridge the gap between the mobile and desktop environment and is a sign of Microsoft rising to the challenge laid down by its competitors. Yet, with doubt increasingly surrounding the debate of Windows 8's enterprise suitability, there is a real danger that Windows 8 won't be adopted by the majority of large enterprises.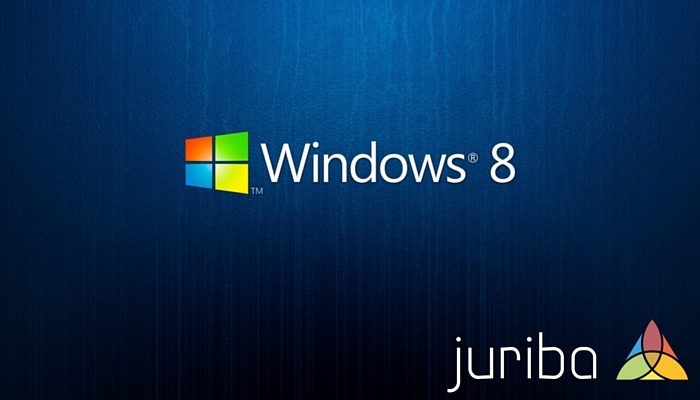 There are, of course, many enterprises that have already started their enterprise migration process from Windows XP to Windows 7, with a completion date pencilled in for before the 'end of life' of XP in 2014. Yet, with many organisations only enacting desktop transformation project plans now, general 'migration fatigue' could prove a huge stumbling block in the uptake of Windows 8 on corporate PCs. At Juriba, our experience suggests that in the largest accounts, Windows 7 is seen as the only option for desktop transformation, and to find additional budget for another desktop migration straight after Windows 7 is going to be a challenge for even the most entrepreneurial of CIOs.
Supporters of Cloud Computing and the well-regarded Azure platform might suggest a superficially attractive end-run to the whole XP-Vista-7-8 chain, with a mass move to a virtual desktop. This could well work for some parts of an enterprise, but as IT managers will know, not every end user is a good virtual candidate and a one-size-fits-all Cloud solution for all quarters of a large enterprise is simply not a viable option. This gives credence to arising suggestions of organisations delaying the migration for a few years and allowing their users to familiarise themselves at home with Windows 8, due to the considerable paradigm shift involved. With the risks associated with this paradigm shift, enterprises may consider whether the sensible, cost-effective alternative is to bypass Windows 8 altogether and wait for its successor.
In fairness, Windows 8 won't suffer from the technical issues that hampered Vista. But the real issue for Windows 8 isn't any technical shortcomings, but its emphasis on the mobile platform. To illustrate, a new interface, which puts a heavy emphasis on touchscreen use and sharing content with friends, a built-in universal search facility for documents, social networks and applications and so on are excellent features, but may have only limited relevance to the enterprise market, and this may justify a bit more sweating of the XP, Vista, and increasingly 7, assets.
In this respect, Microsoft is a victim of its own success: due to the strength of Windows XP, only now are organisations drawing up any serious plans for Windows 7, as I mentioned above. Hence, at Juriba, we believe that not enough of the market has transitioned to Windows 7 to make a smooth upgrade path to 8 that convincing a scenario.
Yet, for enterprises who have not yet carried out their migrations to Windows 7 – of which there are many – further delaying and a philosophy of waiting for what Microsoft will do next means flirting ever-more dangerously with the rapidly-approaching 2014 end of support clock. Even if your users are perfectly happy XP users, it would be foolhardy to further ignore this encroaching deadline. Windows 7 is an excellent OS that will present the very best platform for 8, 9 and beyond. A jump from XP to 8 – will be too big a migration to manage effectively with such little time available, and you may limit your options needlessly as a result.
Sitting on XP made economic sense; bypassing 7 and possibly even 8 does not.
If you would like to get further involved in Windows desktop transformation discussions, then I would encourage you to join this Windows 7 Project Management Group on LinkedIn.