Doug Clarke works at Gartner as the Global Client Director for BP. Below he kindly shares some of his expertise and experiences of desktop transformation projects.
Eight risks and pitfalls that you'll likely encounter in your enterprise Windows 7 migration.
Like death and taxes, a Windows 7 migration is now inevitable, unless organizations want to pay for limited Windows XP support beyond April 2014. However, the cut-off date of April 2014 means that many organizations must plan their enterprise Windows 7 migration with less than three years to spare and multiple problems to address.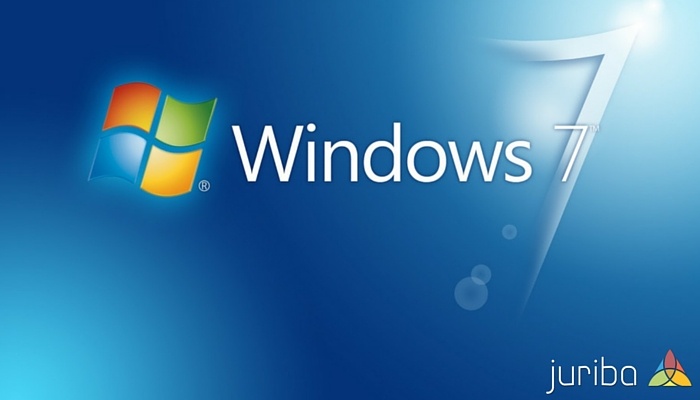 Performing a large-scale upgrade of the desktop operating system is a complex task at the best of times, though in a few application upgrades with a compressed time scale to complete, the migration and the challenges can be daunting. To minimize the challenges, organizations should try to minimize the risks and avoid the pitfalls that they are likely to encounter.
Top four desktop migration risks:
Resistance to change: At the end of the day, business units are conservative about changing significant parts of their software infrastructure, taking the view that "if isn't broken, don't fix it." To minimize the risk posed by reluctant business units, it's important to get high-level backing for the migration project so that objections don't become roadblocks.
Underestimating the difficulty: Organizations have less than three years to complete the migration or face the prospect of running Windows XP beyond its EOL date of April 2014. Meeting that 2014 deadline will require addressing multiple challenges and re-creating skills in desktop management that have been lost since the last major desktop upgrade for Windows XP. To minimize the risk of running out of time, organizations must commence their migration planning as soon as possible.
Lack of resources: Failure to properly resource the Windows 7 migration project may lead to costly delays and poorly implemented results. To minimize the risk, organizations with large and/or complex environments should consider working with a vendor, service provider, or consulting organization with 'specific experience of Windows 7 deployment', that can perform such tasks as the application inventory, rather than trying to keep everything in-house.
The PMO is not well defined: Any organisation or program manager that claims to have deployed the new OS in anger should be able to immediately provide a template, global if required, and cost breakdown.
Top four desktop migration pitfalls:
Trying to do too much: A temptation is to include "everything but the kitchen sink" as part of the Windows 7 deployment project scope; for example, adding a Microsoft Office upgrade as well as a major redesign of the way applications are delivered may be just too much to accomplish in time. To avoid this pitfall, it's important to keep the additional work to a minimum; anything that is absolutely required to complete the desktop upgrade should be carefully evaluated before any commitment is made. If possible, try to decouple projects. For example, keeping the Microsoft Office upgrade and the Windows 7 upgrade as two separate projects that don't take place simultaneously will prevent problems in one project delaying the other.
Inadequate inventory: Underestimating the importance of the inventory stage to situations where the environment isn't well-enough understood causes compatibility and other issues to get missed. In turn, any gaps in the inventory process will lead to delays once the rollout starts because the IT organization is forced to go back and reconsider decisions that have been made based on a faulty or incomplete understanding of the environment. Avoiding this pitfall requires careful planning and the use of multiple approaches to obtaining the inventory data. In many cases, it may be best to bring in outside help for this process.
Inadequate user training: Replacing the desktop operating system and critical applications can lead to lost productivity as users struggle to come to grips with the new systems. This pitfall is particularly dangerous when the new versions of applications feature a significantly changed user interface. For example, if the office suite is upgraded from Microsoft Office 2003 to Microsoft Office 2010, users will have to be trained on the new Office interface.
Inadequate testing of applications: If the testing of applications on Windows 7 is not comprehensive enough, it is almost inevitable that problems will arise during the migration.
Have some questions for Doug? Want to suggest some other migration risks/pitfalls? We'd love for you to post them below.