by Mats Lannér.
Mats Lannér works as CTO at Tranxition Corporation and has over 15 years' experience with Desktop and User Management
The impact on end-users - frequently overlooked in desktop transformation projects
When working on a desktop transformation project, whether it is a Windows 7 migration, deploying Citrix XenApp or Microsoft Remote Desktop Services, or even a complete Virtual Desktop Infrastructure, there are many important factors to keep in mind to ensure a successful project, such as:
Managing the project
Application compatibility
Creating standard images
Deployment
One factor that frequently gets overlooked is the impact of the project on end-users, particularly on how end-users actually work on their desktop and interact with their applications and data. Over time, end-users configure their desktop environment to work more efficiently and improve their productivity. Unexpected changes to their desktop environment can significantly impact end-user productivity and comfort level.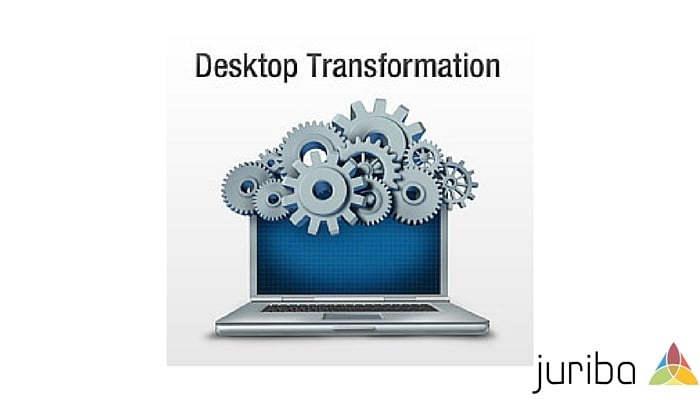 For instance, migrating users from Windows XP to Windows 7 is a major change in which important configuration settings can be changed and critical user data can be lost. If at the same time you are also adding application upgrades as part of the desktop transformation, (for instance upgrading from Office 2003 to Office 2010), the potential impact on end-users becomes much greater still (just think about the changes to the Options dialog in Word 2010 compared to Word 2003). It's important that you ensure that end-user settings and data are migrated correctly, ranging from critical data like the user's documents and files down to more trivial, but personally important, items like a user's custom desktop background.
Another example: telling end-users to copy important files to a network file share before the migration and then copy them back is rarely a winning approach. This not only is labour intensive but extremely error-prone, with a high risk of users not remembering (or knowing) where to copy all the data. And most end-users will have no idea how to reset or restore their application settings in the new environment. This leads to unhappy users and puts strain on the help desk as users call for help trying to figure out where their files are and how to reconfigure all their lost application settings.
Using a user state migration tool can be a major improvement in this area. There are several tools available to choose from, but in general you want to make sure your tool of choice provides:
A GUI so that administrators can quickly and easily configure what data and settings that should (and shouldn't) be migrated
Rich automation capabilities so that the tool can be integrated into the overall process and doesn't require any hands-on time to perform a migration
Support for all desktop environments that are relevant for you – traditional desktops, Citrix XenApp, Microsoft Remote Desktop Services and VDI environments
Support for important applications, ranging from Office 2003/2007/2010 to Lotus Notes, Adobe Acrobat and others
Extensibility to support migration of your specific applications
With a tool like this you are able to provide your IT professionals with a well-defined, automated and repeatable process for them to execute. This not only ensures a much smoother experience for your end-users, but also lessens the impact on your help desk immediately after the desktop transformation.
Once deployed and configured, a user state migration tool also can improve your helpdesk's productivity and quality of service. Having established an automated, standardized process for user state migration, you can now handle regular machine replacement and lost laptops with ease, ensuring the latest version of a user's application data and settings are quickly be restored to the new machine.
Tranxition provides a user state migration tool named Migrate7 that provides rich support for migrating users between systems or desktop environments offering unparalleled features both in terms of speed to migration and quality of migration. You can find out more at www.tranxition.com.