I am currently sitting at my third Windows 7 related conference of the week. This one is slightly different, it's a real world look at how an enterprise can get to Windows 7 deployment in the fastest, most economical time by utilising Microsoft tools across the board. It's an interesting journey through the different facets that make a successful desktop migration from the infrastructure and application management, right through to the building and deploying of machines. Like many of these sessions, the technical methodology is taking precedence over the end user migration logistics, but it's an interesting pitch.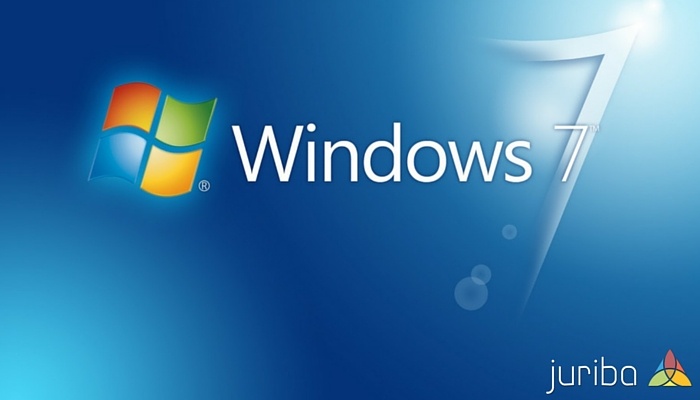 What's impressed me the most about this week has been the general buzz and sheer amount of people trying to find out more information about Windows 7. Microsoft's marketing has been right on the nail, partners such as ourselves have been heavily involved and informed of the progress, and we have a wealth of material to help push forward. I also think there is a state of mind thing going on here. Certainly in the UK, IT departments have been scaling back, investment budgets have been cut, and generally, those still employed have been asked to do more and more with less resources. Maybe Windows 7 is that new, exciting project that is going to turn this negativity around. April 2014 sees Windows XP go end of life, so there's a clear timeline and directive to get your enterprise Windows 7 migration done. Virtualisation of applications and desktops is an effective reality. We've all got proper strategic decisions to make. What a great time! We'll have to take on more staff to deliver it, we'll have money to spend and we can finally spend money to remediate some of the old stuff. No wonder everyone is talking.
So once we've all been 'wowed' by the technology, what next? Now we have decisions to make — why, what, when and how? First the why? Well that's easy — if we don't do it, we won't be able to buy new machines because there won't be any drivers, we'll have to pay Microsoft for extended support, there are cost savings we'll be missing through Direct Access and Bitlocker and we can introduce additional productivity tools to make our workforce more effective. Job done.
Now what? What infrastructure are we going to utilise, what will be our application delivery method, what platform(s) are we going to be using, what is our build method, what is our business case, what is our budget, what is our governance process, what information do we need, what tools are available to help us save time? All these are critical questions to ask. Failure to answer them will inevitably involve a longer, drawn out, more expensive desktop migration project than the CIO expects.
So we've answered those critical questions, let's look at when? When will our infrastructure be ready, when will our build be complete, when do we plan to deploy Windows 7, when do we plan to finish, when do we engage the business, when will our applications be available, when will our information data-mart be usable, when do we engage suppliers and when do we need our resources? A word of warning: I guarantee that the timeline you set will be too short. If you take what you plan and add at least 50%, you'll be closer to the reality of your migration. There are a lot of components here — don't underestimate how long it will take to get you ready to build everything you need.
And last, but by no means least, the oft forgotten 'how'? I've sat through many planning meetings where all the effort was front-loaded into the product build phase that nobody really thought about how the project was going to be delivered until it was too late. If you're not thinking about this now, your project will go over budget — no question. Technical rollout is the easy bit — don't let anyone fool you. Technology is so advanced these days that I can kick off a full Windows 7 build + applications from a single command line. But it's not about the technical build, now it's about the end user. How do we identify the 'ready' users, how do we execute the deployment (rebuild/refresh), how do we manage the project, how do we engage the business, how do we report, how do we govern, how do we identify hardware/application incompatibility, how do we prioritise and target applications, how do we get service delivery teams more involved, how do we track progress, how do we hit timelines, how do we support the new environment, how do we do this more intelligently!
I've not even started - this is by far the longest section and typically gets the least focus. Don't fall into that trap. Don't be blinded by the easy of the technology delivery. Don't go over budget. Don't forget to figure out 'how'. Don't fail.