It's hard to believe, but on October 15, 2018 Juriba turned 10 so we thought we'd write about our journey! It all started in 2008 from Julia Bell's (our Chief Operating Officer) house and 7 million assets migrated later, Juriba has achieved 10 years in business. We thought it would be nice to celebrate with all our readers by listing our key milestones in this blog post.


Juriba is formed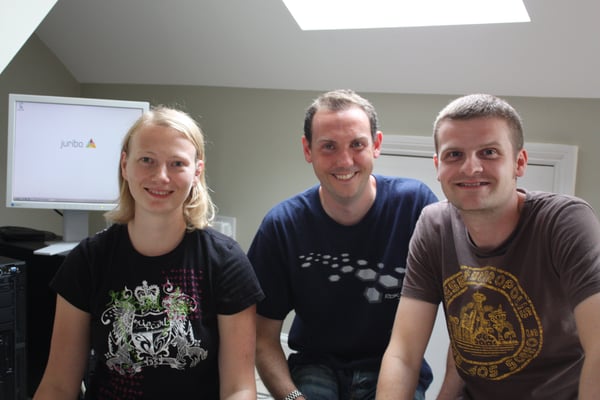 Juriba was founded by Julia Bell, Barry Angell and Richard (pictured above) from Julia's house in October 2008. Julia came up with the company name 'Juriba' combining the founders' names (JUlia, RIchard, BArry). As former JPMorganChase senior employees, the three founders had experienced first-hand that managing multiple IT projects across an increasingly complex end-user IT estate can result in an upward spiral of cost and inefficiency.

JPMorganChase sign up as the first Juriba client using Dashworks Beta release

Juriba's initial mission statement (and still remains to this day), was to disrupt the repeating cycle of inefficient and risky IT migrations by building an intuitive yet powerful software platform from which projects can quickly be established with minimal effort, via a modern web interface. Juriba's software, Dashworks, was designed to reduce the pain of enterprise IT migration and JPMorganChase (with our great friend Paul McEwen at the helm) signs up in 2009 as first client to start benefitting from (and advising to shape) the Dashworks Beta version.
Dashworks 1.0 is released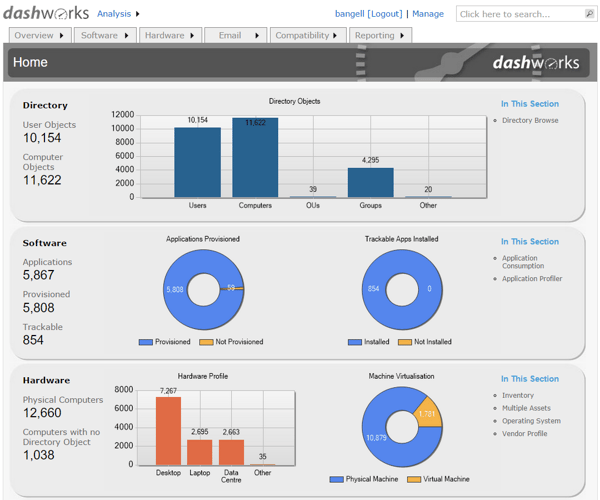 (Juriba Dashworks 1.0 - Analysis System Home Page)
Dashworks 1.0 was released to market having been through a number of initial iterations after feedback from the JPMorganChase beta. Initially designed as a big data warehouse with visuals to help with understanding the IT estate, it was quickly realised that information alone was not enough. Project teams wanted to action the data. Consequently, a major design decision was taken, and a separate, bolt-on project module was created to track asset readiness for migration in Windows XP -> 7 projects. This project module would support multiple, simultaneous projects, and become the cornerstone of development for the forthcoming years.
Fujitsu and Wipro sign up as first official service integrator partners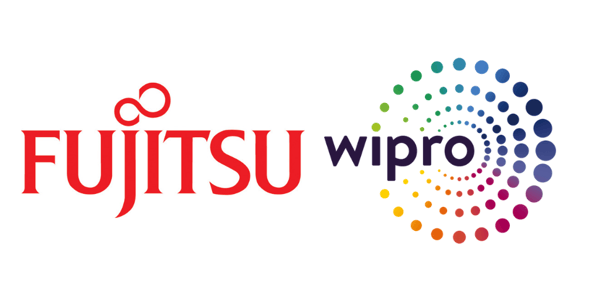 in 2011, Fujitsu and Wipro signed up as first official service integrator partners of Juriba and a big project was won at the Royal Bank of Scotland. In the same year, Juriba starts to market its Enterprise Windows 7 Planning & Deployment Software with an updated marketing message to will help large enterprise scale organizations to accelerate and improve the accuracy of a major desktop transformation project programmes – such as the Windows 7 migration – while reducing risk and cost by up to 15% based on significant financial business case work.
Microsoft Consulting Services & Atos sign up as official service integrator partners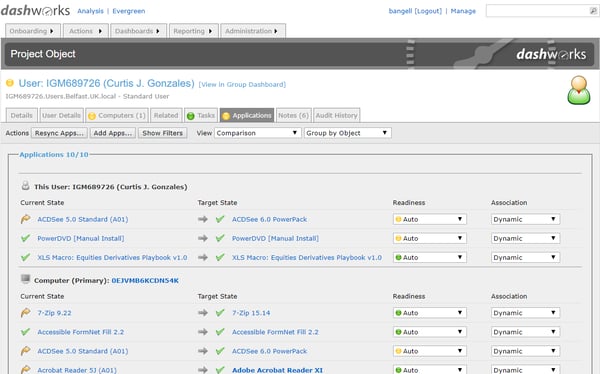 As well as adding two important new strategic service integrator partners, Microsoft and Atos, Juriba wins its 10th customer and employs it's 10th staff member in 2012. Dashworks 2.0 is also released with new application management features that cater for current state to target state decisions (see Application Readiness by Computer image above).
Juriba Dashworks helps migrate it's millionth asset from Windows XP to 7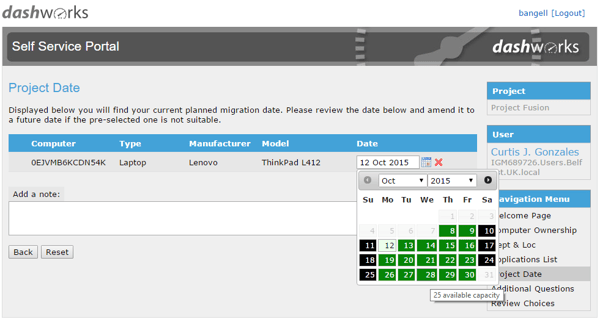 After helping to migrate over 1 million assets across the globe, Juriba also releases Dashworks 3.0 which includes the self-service scheduling module (pictured above - and built with much advice from our friends at Morgan Stanley who were keen to involve their users in the scheduling process like never before and really help drive some product innovation).
Juriba signs up its 40th customer and sales revenue grows 180% for the year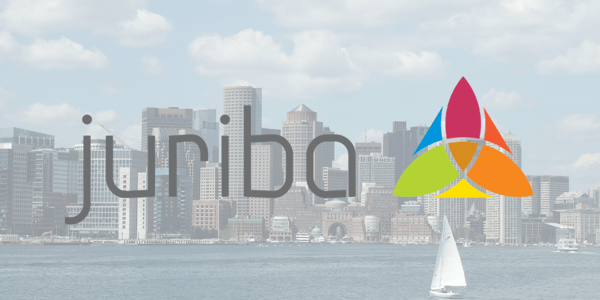 In the middle of the Windows XP -> 7 boom, Juriba grows exponentially, signing up plenty more customers (40 in total) and achieving 180% sales revenue growth. Due to requirements for international expansion, Juriba opens its first
US office in Boston
in 2014, to be staffed initially by our chief solution architect, Neil Wheeler.
Dashworks 4.0 is released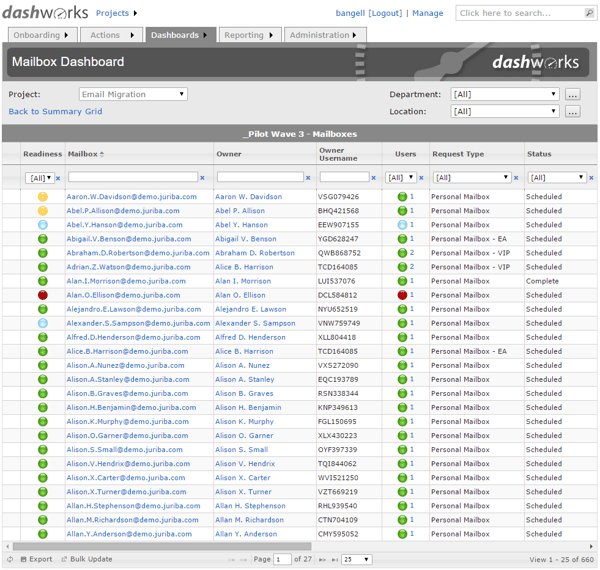 With mailbox moves to Office 365 and lots of Lotus Notes to Exchange migrations happening within customer environments, Juriba releases Dashworks 4.0, bringing a new set of mailbox system connectors and the mailbox migration scheduling module to market (Mailbox Readiness Tracking pictured above). HCL & WWT also sign up as service integrator partners in 2015.
A new web site and strategic marketing plan is built with our favourite people in the business world (Hannah - this is for you!) and radically increases the number of leads and interest in the Dashworks product.
Juriba signs technology partnership with BDNA and releases the Windows 10 Assessment Service with HPE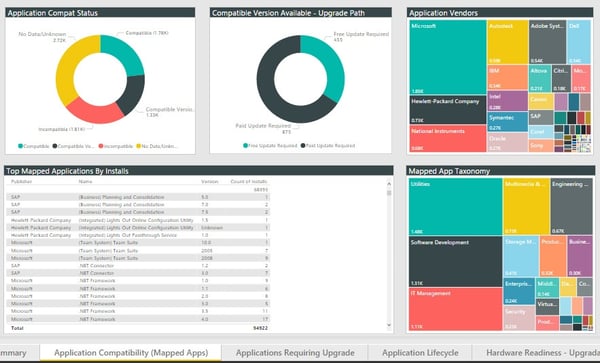 2016 was a another big year for Juriba. An important new strategic partnership with BDNA is formed (see picture above) and the Windows 10 Assessment Service with HPE is announced with much help and advice from another great friend, Ross Sorensen.
After a huge development cycle, and with customer feedback front of mind, Dashworks 5.0 is released, including the new Evergreen UI (Evergreen IT projects pictured below). The new UI is very important since it enables customers to generate their own reports both from the Analysis and Project Command and Control sides. Employees number rises to 30 with some offshore development expansion.

Revenue grows by 50% for the year
With 50% sales revenue growth, Juriba achieves major growth in Windows 7 -> Windows 10 migration projects, Office 365 migration projects and a major shift in customer requests for Evergreen IT (WaaS) management. Development accelerates again, this time towards creating a very industrialised, repeatable set of tooling that can manage the ongoing Windows-as-a-Service upgrades within the complex IT environments our customers look after. In collaboration with the Microsoft Upgrade Readiness team, a connector is established to build a complementary data source into Dashworks that can use the compatibility information to enhance the existing Dashworks project command and control center.
Juriba turns 10!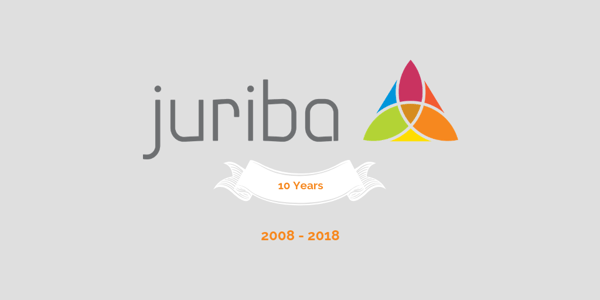 Juriba is 10 years old! Sales revenue doubles again and the employee count reaches 50. Customer feedback still drives much of the development cycle with important new features such as sophisticated deployment capacity slots, pivot tables and the initial build of a new graphing component.
The future is incredibly exciting too, with application management modules, further technology integrations (InTune, SoftwareOne) and a host of new Evergreen IT requirements that will drive the next 10 years!
We would like to take this opportunity to thank every single person that has been involved in the Juriba journey so far. We have met some fabulous people along the way, driven some great innovation within our customers, and continued to build the best team we have ever known in our extensive IT careers. We can't wait for the next step, and look forward to working with all of you reading this to help achieve continued success for all of us.