With continued organisational focus on using innovative new tools to improve desktop asset utilisation, reduce cost of ownership and optimise transformation programs, Juriba is delighted to announce a new partnership this week.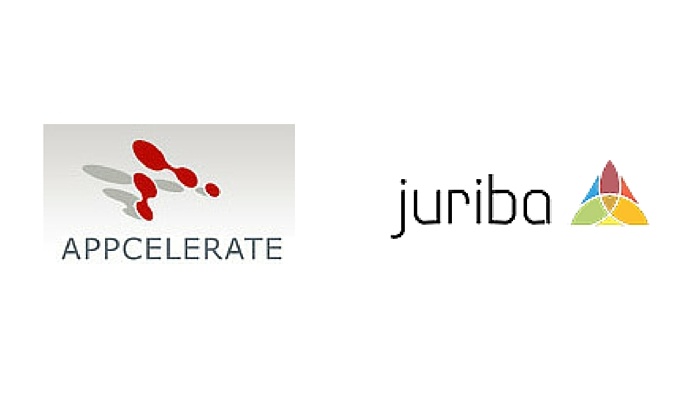 Appcelerate will include Juriba's Dashworks in their portfolio of leading innovative IP solutions, focusing on City-based financial clients. Appcelerate operates a unique boutique service that enables them to pick the very best technology products from a number of providers to offer end to end solutions tailored to specific business needs.
"We are really excited about the Appcelerate partnership", said Barry Angell, director at Juriba. "They have a really interesting proposition that draws upon years of city-based technology experience, combined with people that really understand the market."
"We are delighted to be able to represent Juriba", said Simon Cartwright, CEO at Appcelerate. "We pride ourselves in being able to offer our client base next generation analysis to provide better insight into complex areas of IT. The Juriba tools will help organisations strategically plan their migratory processes in the Desktop arena. If adopted correctly, this will drive productivity and improve efficiencies in areas previously where the only option historically was expensive, labour intensive and laboriously slow project management."
For further information about Appcelerate, please click here.