One of the main reasons you should attend WPC 2016 is to generate business and partnerships that will help your organization achieve its goals. At least that's our goal! We know big conferences can be exhausting – we attended Microsoft's Worldwide Partner Conference last year as well – so we thought we'd share with you our 4 top tips for an effective show experience.
Microsoft Worldwide Partner Conference 2016 is less than a month away. Whether you're coming from Europe or you are already on the other side of the pond, there are four things you should definitely be doing to prepare yourself for the biggest and most eagerly awaited Microsoft event of the year. Sounds interesting? Keep reading!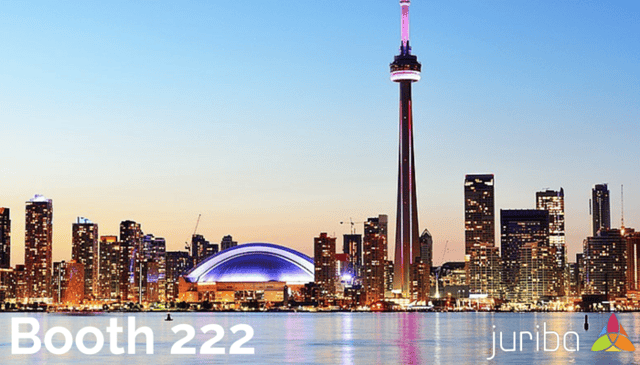 You probably are in the middle of planning your agenda, packing for the warm weather in Toronto and setting up your out of office email notification. So we thought you might find these 4 points quite useful for your pre-conference to-do list:
The first thing that you should have (already) done by now is look at the conference agenda and make sure you are not going to miss the Vision Keynotes. We know that going through the sessions agenda and its gigantic offering might be frustrating and time-consuming, especially if you are trying to do another trillion things at the same time just before leaving. That's why we have already put together a selection of our favorite sessions on our blog. Hopefully you will find that this blog post has done half of the job for you, and you can now move on to the second tip we have for you.
So now that you have chosen your sessions you are ready to organize your agenda and book them in. Of course, with WPC being a technology event you won't have to do that with pen and paper, you can use Microsoft Connect Session Scheduler Make sure you don't miss any of the most popular sessions and check your meeting schedule to avoid any clashes. Don't have any meetings booked in yet? Keep reading and you will find out how to make the most out of the conference.
Sessions researched and booked, you would think that you're ready to go, right? Not really, you are still not taking full advantage of the Connect tool mentioned above. That's right, there's more you can do. You can research exhibitors and partners and 'connect' with people you might be interested in and/or similar to you. Just type in a name if you know it under 'Connect with others' or just browse people and companies using the menu at the top. Make sure your Pinpoint company profile is updated, you can check out Juriba on Pinpoint to see how we did it.
Now that you have found a couple of interesting companies you would like to chat with, why not book a direct meeting with them? WPC Connect – Meeting Scheduler is the answer. It is indeed the only tool that allows you to book face-to-face meeting time with other WPC attendees. You will have two options for when you will be scheduling your meeting with your chosen attendee(s); book some time at the designated Connect meeting tables on Level 700 and 800 (South Building) or in a different location (i.e. a cafè nearby). We have included here the specific availability for Connect meeting space on each day of the conference:
Sunday 5:00pm – 7:00pm
Monday 11:00am – 6:00pm
Tuesday 11:00am – 6:00pm
Wednesday 11:00am – 5:00pm
Thursday 8:00am – 11:00am
So if you have already scheduled the sessions you want to attend and booked meetings with your peers at WPC 2016 it sounds like all your pre-show planning is done! We are excited to be exhibiting at Microsoft Worldwide Partner Conference for the second year in a row and we hope you'll be joining us for a live Dashworks demo at our booth # 222. You can find us easily next to the Office 365 area and by looking out for our pink shirts. You can also book a one-to-one meeting with us here, just type in 'Juriba' and you will be able to connect with us.
If you have any questions feel free to get in touch with Clio Ionni or request any other information here.