Juriba are delighted to be joining Hewlett Packard Enterprise in demonstrating the co-developed Windows 10 assessment and readiness service at HPE Discover 2016 from June 7 to June 9 in Las Vegas.
Juriba announced that its IT migration command and control software, Dashworks, is a core component of Hewlett Packard Enterprise (HPE) Transformation Services offering for Windows 10 back in February 2016. Further to that, the two companies have been building out an evolutionary Windows 10 assessment service that delivers unrivaled insight into the existing customer estate. Find out how compatible your software and hardware is with the new platform, and what needs to be done to get your transformation started. Also discover how HPE is now using Juriba software in its Transformation Service for Windows 10 to provide enhanced rollout planning and end-user engagement for its full Windows 10 migration project delivery at our hands-on lab session.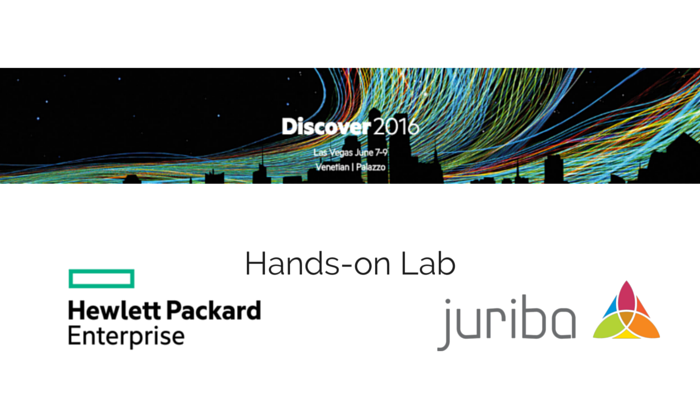 Come and meet Juriba at
HPE Discover 2016
in Las Vegas from June 7 to June 9. You can find us at the Enable Workplace Productivity Transformation Area where we will be showcasing Dashworks as part of HPE's Transformation Services for Windows 10.
Look out for the pink shirts and find us at the
BDNA booth #105 as well where we will be demonstrating the Assessment Service.
Join
Hewlett Packard Enterprise and Juriba for a Hands-on Lab
(Session ID:
HOL9143)
on June 9 at 2pm where you will learn
how Dashworks can assess your environment for Windows 10 and provide the command and control center for your IT migration project.
By the end of the lab, you will have an extremely valuable go-forward plan that documents readiness for users, hardware, infrastructure and applications. The Assessment Strategy Service for Windows 10 is an HPE-led onsite engagement, offering you a tangible execution plan for a successful Windows 10 migration.
Already attending/thinking of attending? You may find the following resources helpful:
Book an executive one-on-one briefing:
Barry Angell - https://calendly.com/barry-angell
Iain Fraser - https://calendly.com/iain-fraser
Join the discussion: @Juriba #HPEDiscover