Test & Package Applications Faster With Automation
Juriba is delighted to announce the launch of AppM, their automated application platform enhancing their end-to-end IT delivery solution. Designed to automate application management, AppM simplifies the packaging and testing experience and enables businesses to deploy and scale in minutes. The platform has two core modules: AppM Tester and AppM Packager, and can be fully integrated with Juriba Dashworks, or utilized standalone.
Barry Angell, CEO at Juriba, said: "We're excited to launch AppM as part of Juriba's Evergreen IT and Digital Transformation portfolio, complimenting Dashworks to offer a complete end-to-end automated solution for managing applications and IT projects. AppM breaks from tradition and utilizes automation to remove the manual, risk, and cost from your application experience. This end-to-end solution allows your business to free up resources to focus on business-critical tasks while empowering your people via self-service, in turn driving value and efficiency. It's intuitive, fast, and revolutionizes application management."
Key Takeaways
Juriba announces the launch of AppM, the new automated application management and delivery platform.
AppM simplifies the application packaging and testing experience, enabling businesses to respond to frequent updates and application changes 97% faster.
AppM automatically identifies, installs, smoke tests, functional tests and packages the entire application estate across any environment, build or version reducing business disruption.
AppM keeps application and IT data in sync by integrating with Juriba's Dashworks platform, providing real-time reporting that ca

n proactively identify issues and guide action before deployment.
The platform replaces manual effort with automation and automatically identifies, installs, smoke tests, functional tests and packages the entire application estate across any environment, build or version with no disruption to the end-users. This combination of automation and self-service frees up resources and end-users to focus on business-critical tasks, remove application bottlenecks, and accelerate digital transformation.
Application and IT data are kept in sync through the ability to integrate with Juriba's Dashworks platform, delivering real-time reporting and proactively identifying and remediating issues before deployment.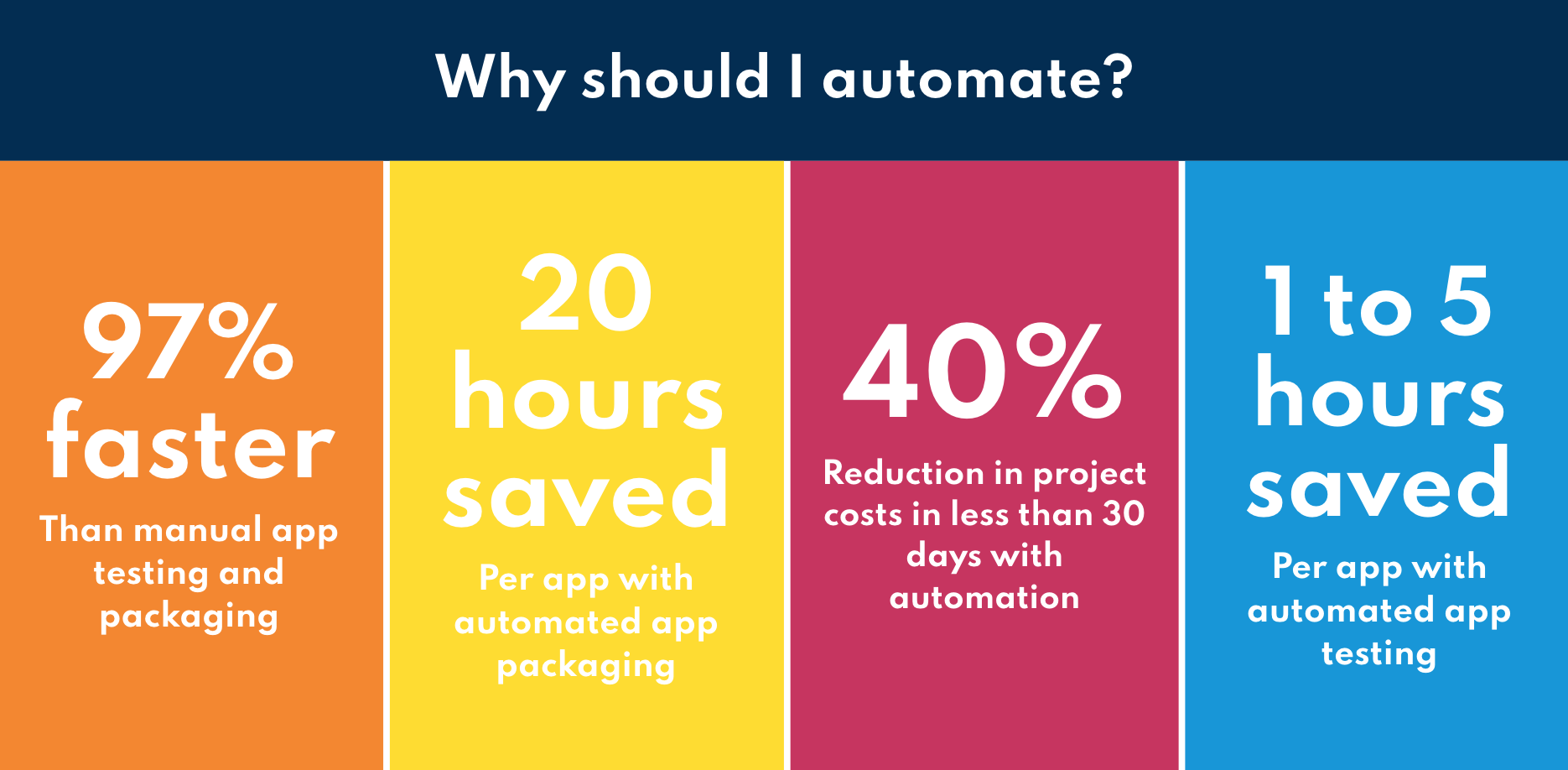 AppM

Tester

AppM's automated testing module will intelligently test applications in minutes. From a simple install, launch, and uninstall of each application to a complex user acceptance test capturing playback and execution, the AppM Tester module enables both IT and app owners to test and manage their apps in one place.

Individual or batch tests are replayed against each IT platform change using virtual machine infrastructure, providing real-time, immediate compatibility and functionality results with zero user engagement required. Multiple application formats are supported from executables to web applications to MSI, AppV, MSIX, and Intune, with AppM providing a pass or fail status for each application and the ability to dive deeper as required. Patch testing can also be accomplished using the product.

Angell adds: "No matter if you are migrating, updating, or wanting to bring new technologies into your business, AppM will test, deploy and scale your application estate in minutes, in fact, 97% faster than the traditional manual approach to application testing. The removal of manual intervention and introduction of smart, automated workflows is a game-changer as many of our customers struggle to keep pace with the ever-increasing velocity of technological change that the as-a-service model brings."

AppM Packager

AppM's automated application packaging module creates, updates and converts packages, enabling application management in one place through its centralized repository.

Fully scalable with flexible and customizable options, AppM Packager module will deliver working packages in multiple formats simultaneously using our automated virtual machine manager. MSI, AppV, MSIX, MSIX app attach, and Intune formats are supported to help you quickly provide new or changed applications to your end-users.

Available on-prem or in the cloud, AppM Packager will reduce overheads, minimize business disruption and reduce lengthy UAT coordination processes while empowering your non-technical people through self-service. The combined platform also provides automated smoke testing services and project command and control for when applications are packaged, delivering an integrated IT packaging, testing, and deployment experience under one roof.

Iain Fraser, CRO & Head of M&A at Juriba, said: "AppM provides an important piece of the jigsaw that makes Dashworks an even more powerful Evergreen IT Management solution, particularly for customers struggling with the ongoing management of Windows 10 version upgrades. AppM and Dashworks deliver a leading-edge, end-to-end Evergreen IT solution that will accelerate digital transformation with automation."

See The Platform In Action

We're ready when you are! For more on AppM, or to discuss your IT goals and find out how Juriba can help transform your application experience with automation, please complete this form to book a 45-minute demo with our team today.