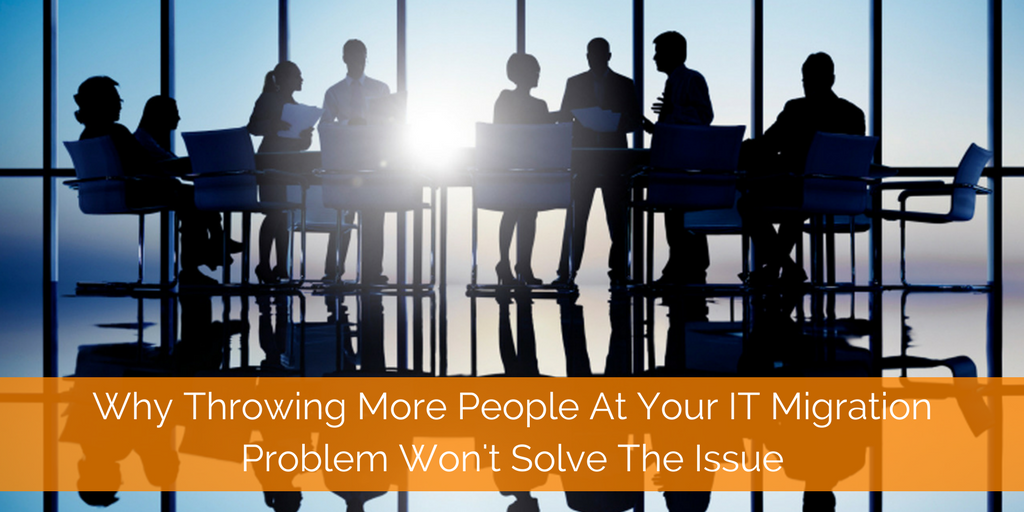 This article was also published on The Technology Record magazine here.
You know you are in a pickle when you are six months into your migration project and you still haven't gotten any numbers on the board. As the responsible project manager, you are frustrated. There are a thousand questions running through your head: What went wrong? Where did the time go? What can I do to get this back on track? Is there a way I can accelerate this to get back on schedule? Should I increase the number of resources dedicated to this project?
Throwing more people at it certainly seems like the right thing to do. After all, you need to be seen to be doing something! This is the route that many a project manager has trodden! But what most project managers have come to realize after the fact is that throwing more people at it doesn't always translate into a faster project. Only automation and appropriate tooling will do that.