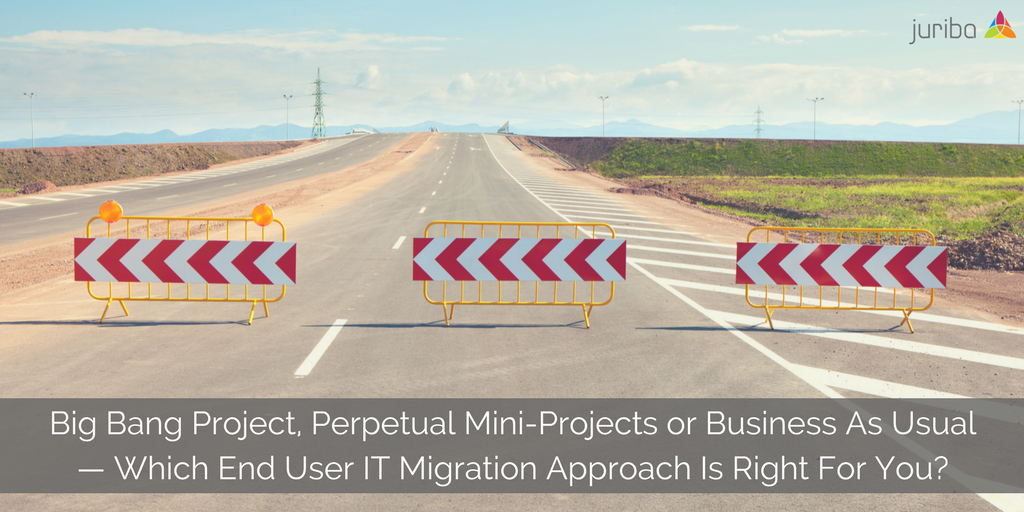 Like most enterprise IT project managers, you are probably up to your elbows in the midst of planning or rolling out Windows 10 to your entire user base. For your organization, this might encompass tens or even hundreds of thousands of devices, which can take months of tedious project management!
But imagine what would happen if you told your user base that it is their responsibility to migrate themselves? This might sound ridiculous, but this is reality for one company. Microsoft expects all of their 94,000 employees to migrate their devices at their own pace with a company-wide deadline. Most (if not all) of their end users are excited about the new OS, so they can rightfully expect the majority to upgrade relatively fast! But it's also part of the company's DNA: A lot of Microsoft employees are the first true testing ground for each new version before it gets released into the wild, and it is important that the company eats its own dog food before pushing it out to the general market.
As unimaginable as this approach may sound for your company, I believe that sooner rather than later we will see a movement into this direction: User-driven IT migration management — or as "Business As Usual" (BAU) IT upgrades. A lot of fellow technology executives are already pondering this. They are asking: When does it make sense to treat something as a one-time project and when is it better to turn it into a series of perpetual mini-projects? And where does "Business As Usual" fit into all this?