Fujitsu to use Juriba's Dashworks migration planning software as part of its Virtual Client Services Solution
8th February 2012, London: Fujitsu, the global provider of IT products and services, has chosen software migration expert, Juriba, as part of its global desktop virtualisation solution. Dashworks, Juriba's desktop transformation software and flagship product, will be a key component of Fujitsu's Virtual Client Services (VCS), a highly innovative cloud-based desktop virtualisation service. VCS will provide users with secure, policy based, access to their applications and data from any location using any device that can run a browser.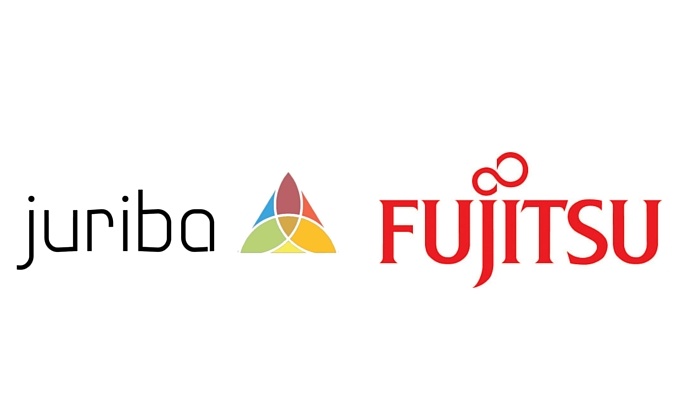 Dashworks enables large enterprise-scale organisations to accelerate and improve the accuracy of major desktop transformation programmes – such as the current need to move to Windows 7 or a migration to a virtualised environment. Juriba's software profiles each individual desktop and laptop and the applications on them. Dashworks then schedules the fastest or most efficient route to migrate all the applications to a new operating system. This schedule can be tailored according to an organisation's individual needs and requirements.
Fujitsu's VCS is targeted at organizations looking to transform their desktop service and provide a more flexible, cost-effective solution. It is particularly relevant for those who have yet to migrate to next generation Windows (7, 8 and beyond), who are looking to meet the needs of a changing and increasingly mobile workforce or need a more agile desktop environment to support acquisition/divestment or office consolidation.
Juriba's role within VCS is to assist in providing a managed migration of applications from the original environment to VCS in the fastest, most accurate and cost effective way.
Typically, updating or migrating enterprise desktop estates can prove to be logistically challenging, not to mention time-consuming and expensive. Indeed, Gartner estimates the cost of migration to be between $1000 and $1900 per device*. Fujitsu recognised the need to offer its clients an innovative solution to desktop migration that could reduce the cost and resource overheads of migration projects within large scale organisations. Dashworks from Juriba offers exactly that service, therefore Fujitsu is now able to ensure that customers' applications, including any legacy ones, can be migrated efficiently to the VCS operational environment.
Tina Quenault, Director of End User Services at Fujitsu, comments, "The relationship with Juriba, using the Dashworks software, allows us to offer our clients a comprehensive view of every application in their IT estate, the degree of difficulty in migrating applications to a new operating system and the best migration path from either a time, cost or business efficiency perspective. Given the potentially high costs involved in migration projects, such visibility for every laptop and desktop, together with the ability to schedule appropriately, is vital for customers to get the benefits of VCS."
VCS has already proven itself to be a highly cost-effective option for a number of large UK-based organisations, an accomplishment made easier to achieve due to Fujitsu's use of Dashworks.
Juriba's Chief Technology Officer, Barry Angell, comments, "Enterprise-scale organisations stand to make significant savings in time and resource using a VCS approach. Our Dashworks software will add value to these migrations to VCS by ensuring a logical and rapid transfer to the new environment."
*Note to Editors – Statistics according to Gartner Research titled 'Cost Model: Migration to Windows Vista and Windows 7' by Michael A. Silver in 14 May, 2009
About Fujitsu
Fujitsu Limited is a leading global provider of ICT-based business solutions for clients in 70 countries. With its headquarters in Tokyo, Fujitsu reported consolidated revenues of 4.5 trillion yen (US $55 billion) for the fiscal year ended March 31, 2011. Fujitsu UK and Ireland has annual revenues of £1.7 billion and offers clients information technology solutions through its integrated product and service portfolio.
About Juriba
Juriba is the world leader in data warehousing and project management software for enterprise desktop transformation. Its software suite, DASHWORKS, enables enterprises to migrate to Windows 7, and Virtual platforms from Citrix, VMware, Microsoft and Symantec.
Juriba aspires to facilitate the desktop migration process by accelerating time scales and improving planning and execution efficiency, while minimising costs and resource requirements. Some of the top FTSE/Fortune 500 companies are currently using DASHWORKS to reduce costs and migrate faster.
Juriba has also attracted a strong and extensive partner base, including global agreements with large systems integrators, as well as localised alliances with resellers and distributors. Cementing this
partner base are its strategic technology alliances; Microsoft Silver Certified and a ChangeBase, AppDNA and Citrix Ready Partner. There are now hundreds of people around the world who recommend Juriba and DASHWORKS.