Crack the code to win fabulous Retro-themed prizes at Microsoft TechEd North America and LANDESK Interchange 2014.
Juriba are delighted to announce that they will be hosting a booth at two prestigious events in the US this year. First up on the 12th May - 15th May is Microsoft's annual gathering of systems experts at TechEd in Houston (TechExpo Booth #1143). Immediately after, and celebrating our acceptance into the LANDESK One partner program as an inaugural member, we will also be hosting a booth at LANDESK Interchange 2014 (booth #206) on May 20th - May 22nd.
At TechEd, we will be participants in the System Center Alliance BINGO game. For more details, read Raul Gonzales' blog post here.
At LANDESK, we will be participants in the stamp collection cards game for the chance to win some great prizes.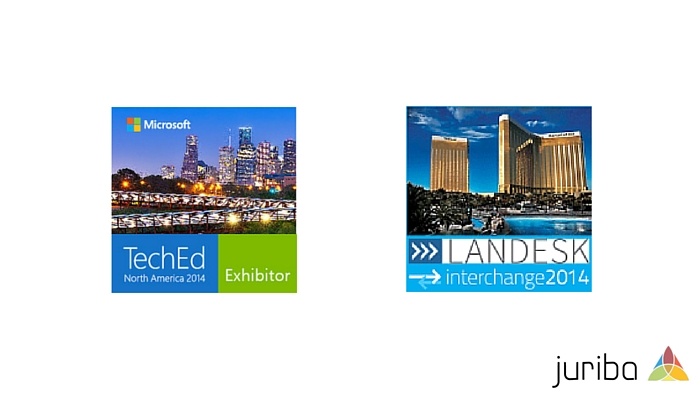 Both our Chief Technology Officer (Barry Angell) and our Chief Operating Officer (Julia Bell) will be there to answer your questions, demonstrate our products and provide guidance and best practice on managing major end user transformation projects. We will also be showing our new technology, designed to further enhance the project management experience, and gathering feedback to continue our drive towards delivering the most risk-free, cost effective, accurate and efficient migration readiness technology anywhere.
If you would like to book a meeting with us then please e-mail info@juriba.com and we'll be absolutely delighted to talk with you.