Version 1.8 of Dashworks Brings Added Desktop Transformation Organisational Capability
11 Jul 2012 - With many organisations just beginning, or struggling to gain momentum with their desktop transformation programmes, Juriba is delighted to announce a significant update to its leading Windows 7 and desktop virtualisation project management software, Dashworks. This release adds some major new features, specifically to address functionality requested by our list of ever expanding customers.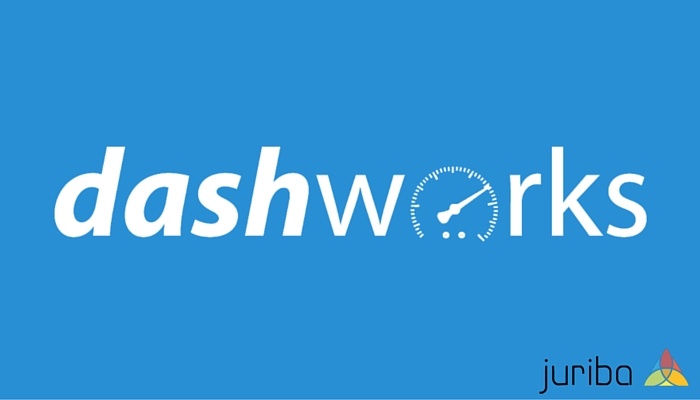 As the clock ticks towards Windows XP end of life, accelerated Windows 7 migration and desktop transformation is a key CIO priority. Incorporating experience gathered over the past two years in some of the world's largest and most complex migrations, the Dashworks engine has been enhanced significantly to reflect the best practice methods and processes we see in real world migration scenarios. In particular, the following features have been added to the Dashworks project management system:
User Scheduling - you can now schedule and track 'user' migrations or 'computer' migrations as part of the project creation. This decision dictates how readiness colours are calculated
Enhanced Deployment Dashboard – The design of this dashboard now provides dedicated user, computer and application lists, all of which can be filtered by organisational departments and locations for enhanced logistics and planning capability
Dedicated Applications Tab – Our customers said they wanted to see applications in a separate section of the user and computer management screens, so we've delivered it in this release
Enhanced Bulk Update – You can now bulk update more in the system including the ability to browse and mass update applications in a single click
Speaking at the point release launch, Julia Bell, COO at Juriba said "The past six months have really enabled us to focus on customer demand. As we worked with organisations managing their desktop transformations, we were able to identify some key areas that could further provide flexibility in how these projects are managed. User scheduling, especially with the proliferation of virtualisation based projects is a key win, and enhances our ability to support your project in exactly the way you want to deliver it."
Barry Angell, CTO at Juriba added "With just 20 months left before Windows XP end of life, we've seen a huge increase in demand for our desktop migration project support software. As we work with more and more customers, we are able to further enhance our own best practice frameworks, building them into the software at a very agile rate. Organisations looking to virtualise or where the project is user migration focused such as an Office 365 rollout will benefit hugely from some of the enhancements in this release."
The upgrade to Dashworks is available immediately to existing customers that have purchased maintenance or that have an active annual software subscription.
To find out more about how to accelerate your desktop transformation project using Dashworks, please contact the Juriba team here.