Thanks to Juriba Dashworks, a powerful new software tool for managing large-scale Windows 7 migration, a global financial leader is making rapid progress with its worldwide desktop upgrade programme. Simplified project management, a clear line of sight across the status of its user base, and intelligent scheduling are making light work of the project, allowing the company to focus on virtualisation opportunities that will make the business more agile.
Our customer is one of the oldest financial institutions in the US. Today, the company is a leading global financial services firm, operating in more than 60 countries. Its services span investment banking, financial services for consumers, small business and commercial banking, financial transaction processing, asset management and private equity.
Typically for such a vast and established business, this global organisation operates with a complex, sprawling estate of IT systems, so, when Microsoft announced the end of life for its Windows XP platform, the IT department decided to take early action to upgrade to the latest Windows 7 environment. By getting a head start, not only would the business be assured of continuity of support (extended support for XP will be withdrawn in 2014), it could embrace the opportunity to simultaneously streamline its infrastructure, increasing the use of virtualisation and boosting employees' remote-working options.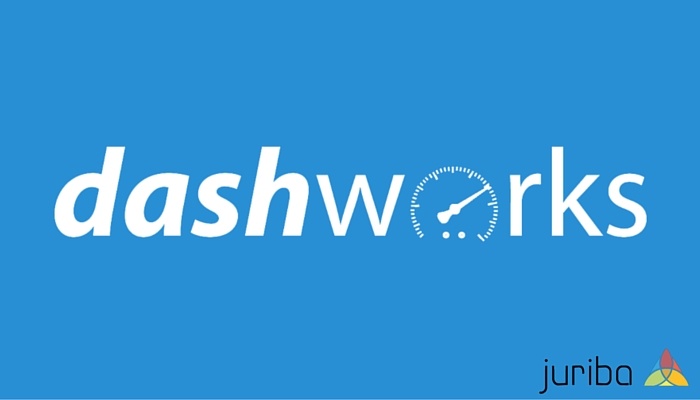 A challenge of global proportions
Vast migration programmes are a resource-intensive undertaking, however, and the IT organisation was determined that the exercise should be as efficient, reliable and seamless as possible. As far as it could, it wanted to be able to automate the scheduling of the phased transition, and manage this in a logical way that would minimise disruption to business users.
Traditionally, large-scale software migration programmes would have been planned manually using unwieldy spreadsheets to chart the profiles and system specifications of the user population, and plan the phasing of the new system roll out. Managing these thousands of moving parts, particularly when changes are regularly being introduced, is an onerous task, fraught with risk.
The task facing this global financial organisation was immense, involving a migration running into hundreds of thousands of devices around the world to Windows 7 over a period of two years, at a budget of tens of millions of dollars. As part of the migration, thousands of applications, international locations and numerous different business units would have to be brought into line with the new computing environment. And, because of the huge variation of systems in use across the international estate, many different migration paths would be required - from the upgrading and replacement of desktops to more sophisticated scenarios including dedicated virtual desktops to virtual pooled environments. In pursuit of greater efficiencies and business agility, the company is aiming to achieve some form of virtualisation across a significant portion of its estate.
Acceleration through automation
Following a highly successful earlier desktop application migration in which a centralised tool was employed to manage end user readiness and scheduling, the IT project team surveyed the market to see if a similar toolset existed for Windows 7/virtualisation migration management. The aim was to relieve the immense administrative burden, while expediting and minimising risk of the migration.
After numerous discussions with potential service integrators, the team alighted on Dashworks, a purpose-built automation solution for Windows 7/virtualisation migration from specialist software vendor Juriba.
"They chose Dashworks because it was the best toolset available to manage such a huge programme of work," says Barry Angell, CTO at Juriba. "The majority of the costs they were facing were associated with resources, especially around project management, so they were looking to manage tasks centrally and automate these as far as possible - with a view to driving 'self-service' migrations within the business."
Although other tools existed, the project team hadn't found anything else that operated above a database level. Julia Bell, COO at Juriba adds "What they needed was a fully functioning application that would automate key processes and provide clear, 360-degree visibility of the entire migration effort through a single dashboard interface. This is what Dashworks has provided."
Projected savings
By using Juriba's Dashworks tool, the project team estimated it would be able to achieve a 15% return on project investment, equating to savings of millions of dollars.
The low-touch tool accelerates desktop transformation projects by conducting automatic user-centric compatibility analysis, applying dynamic project delivery management, and providing project teams with a single, definitive version of the truth at any given time. User groups can be sliced and diced by job role, location as well as system or application type, through links to other applications such as HR systems. This allows the project team to identify potential issues that might affect the timing of a particular phase of the migration. As a particular group of users then turns from red, to amber, then green, the project team can move accordingly – managing those users' readiness for migration.
Thanks to its advanced data warehousing techniques, Dashworks enabled the project managers to quickly build a data-driven view of the organisation's users, computers and applications, Angell reports. "Layered business-driven feeds provided enhanced analytics and compatibility analysis, accelerating the project-planning phase and identifying the quick migration wins," he notes.
Getting the tool up and running and then initiating the planning of the migration was much more straightforward than the project team had anticipated, requiring only low-level consulting from Juriba to bed down the application. "By using out-of-the-box connectors, we were able to rapidly integrate Dashworks with the customer's own internal technology for user authentication, hardware/software inventory, applications and HR information" said Bell. A third party toolset was then brought in to provide application compatibility information. This was fed into Dashworks so that end-user compatibility could be established.
The Dashworks solution has also been integrated with bespoke customer systems, enabling the automated tracking of application readiness within the Dashworks toolset. "The in-built intelligence was used to prioritise the first applications to be prepared, and business units were given access to the tool to start their own planning, using the data warehouse," Angell explains.
Project process was mapped into Dashworks for each migration path and, following a successful pilot, further intelligence was used to start planning the real migrations. Automation of tasks were scripted internally and linked back into Dashworks for automated, end-to-end migration tracking.
On time, to budget — and ahead on virtualisation
A few months into the project, and the customer is now in full roll-out mode, with thousands of migrations already completed across its international operations. "Our customer is on target to complete the project within the timeline, and within the business-as-usual teams, and Dashworks has played a major part in accelerating that process" Angell says.
"We believe that Dashworks has transformed what was set to be a highly complex and labour-intensive programme into something substantially more manageable," Bell concludes. "The software takes care of every level of the migration management, from planning and inventory creation to analysis and mapping of project processes. This has enabled us to manage everything in a standardised fashion, using intelligence to prioritise user groups in a way that hasn't been possible before. Meanwhile, having a single version of the truth is driving good behaviour, which has further helped drive this project along."
"The deployment of the Dashworks tool has been a collaborative effort. We have provided additional features as the customer has needed them along the way," she adds. "Discovering Dashworks has been transformational for this customer. Not only has it streamlined a daunting but very necessary programme of work, it has enabled us to focus on the opportunities for increased virtualisation, because of the incremental approach we have been able to take, and the time and money we have saved along the way."
To better prepare your organisation for managing the challenges of your desktop transformation project, be sure to contact Juriba today.