A 'dam good time!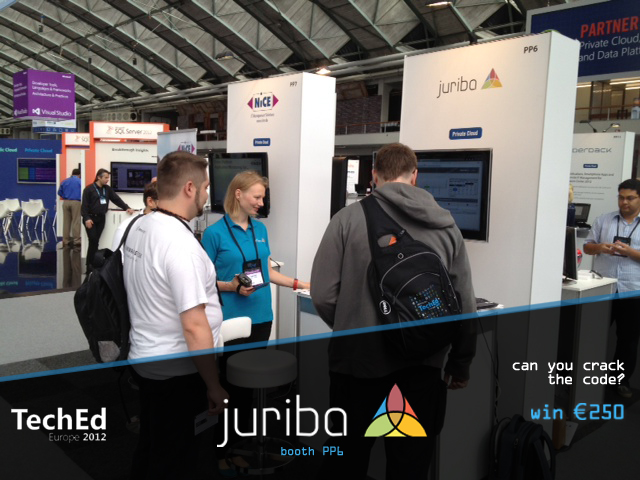 At what was our first ever TechEd Europe, we wanted to offer something a little different to all attendees. Straight off the back of our well-received Treasure Hunt at this year's Microsoft Management Summit, we called on all the closet secret agents attending Microsoft's TechEd Europe 2012 in Amsterdam.
Up for grabs: €250.
The challenge: decipher our 4 digit code to open a virtual safe on our bespoke TechEd app.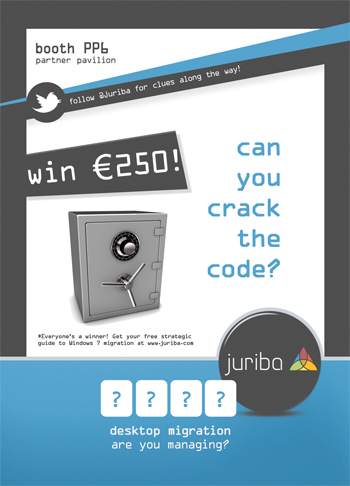 Harnessing the brilliant social media buzz surrounding #TEE12, we tweeted a series of clues each day to help code decipherers crack open our safe and enjoyed some great interaction with TechEd Europe goers.
As always, the Juriba team were delighted to hear about some of the desktop migration problems #TEE12 attendees were facing and were equally thrilled to share some of Juriba's expert insight into how to make desktop transformation projects an easier process. Be sure to check back in the next few days for CTO Barry Angell's Tech Ed Europe 2012 summary blog post.
In the meantime, a massive thank you to all who tried to crack our code – we hope you enjoyed it as much as we did! And also many thanks to everyone else who visited booth PP6 – we hope we helped answer some of your desktop migration questions! Why not tell us what you most enjoyed at this year's #TEE12 below? To show our appreciation, we'd like to offer you a free 'Strategic Approach to Windows 7 & Virtual Migration' white paper.