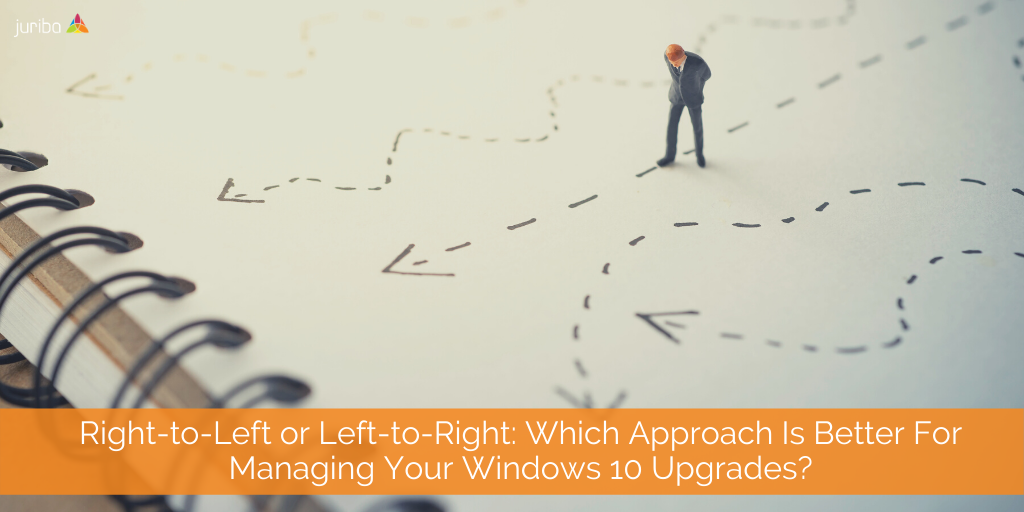 The title is one of the biggest questions enterprises face when deciding on a Windows 10 migration and/or upgrade approach for their estate. In other words, how will they determine when to migrate whom?
Generally, there are two ways you could do this:
Assign everyone a migration date and work towards that date (we call this approach right-to-left), or
You dynamically calculate the best candidates and provide migration dates accordingly (we refer to this as left-to-right).
While both ways have their pros and cons, one is definitely better suited for today's fast-paced changes and to manage Evergreen IT. Let's take a closer look.