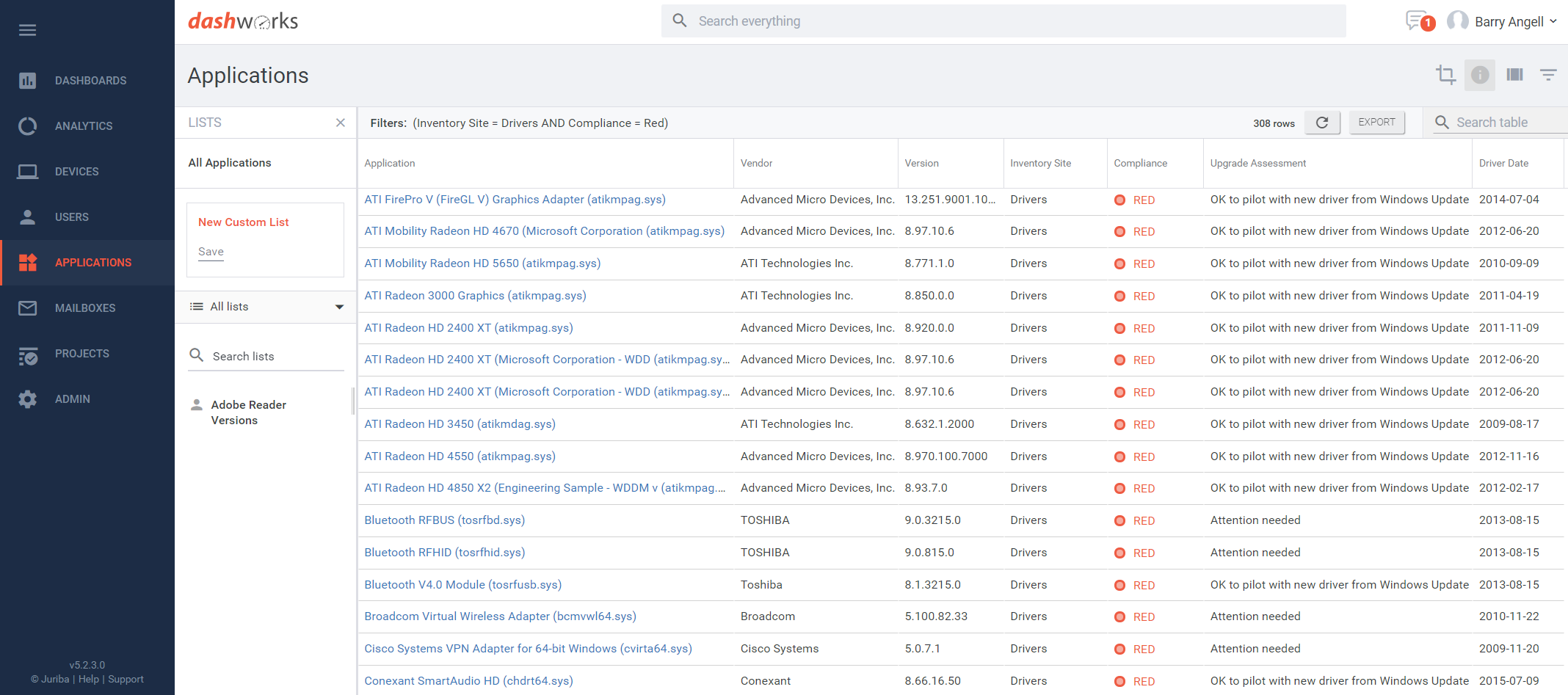 Ever since the introduction of Microsoft's Windows Analytics service, Microsoft has been working hard to convince enterprise IT admins to manage their Windows 10 migration and later service upgrades using this free service. But while the idea sounds appealing (and who doesn't like a free lunch), there are many questions and concerns IT admins have, such as:
Will Upgrade Readiness give me the level of information I need, in the way I need it, to make an informed decision?

How can I best leverage insights from Upgrade Readiness to fuel my automated scheduling and rollout?

Is this data suitable for other stakeholders and business unit managers to offer sufficient transparency?
These are just three of many questions we often hear from our customers, and today I am thrilled to announce that Juriba is announcing a new Dashworks Connector for Upgrade Readiness.